With the GAA's National Football League set to commence later this month, a number of counties are contending with the reality of losing a selection of their Gaelic footballers for the year ahead. 
An All-Star winner in 2019, it was most recently reported that Tyrone's Cathal McShane will depart the inter-county scene to pursue his chances in the Australian Football League with the Brisbane Lions.
The latest in a long line of GAA stars to embrace the opportunity of playing professional sport in Australia, the allure of the AFL cannot be exclusively held responsible for the departure of a large number of players across the winter months of 2019, however.
From The Dundalk Democrat in Louth to The Clare Echo, regional outlets across the country have reported numerous instances of players opting to depart the county's senior panel for the foreseeable future.
The following is a list of those players who have opted, for one reason or another, not to participate at inter-county level for the year ahead.
Ulster:
Of the four provinces in question, the spread of counties hit by the optional departure of players is certainly widest in Ulster.
With McShane seemingly set to follow Connor McAliksey out of Tyrone, Dara McVeety and Conor Moynagh are opting out of the Cavan panel to go travelling; Killian Clarke and Conor Rehill opting out also.
Odhrán McNiallais (Donegal), Ryan Murray (Antrim) and Stephen O'Hanlon (Monaghan) all similarly look set to miss the year ahead.
Antrim - Ryan Murray (Travelling), Matthew Fitzpatrick (Opted out - Irish Premiership)
Armagh - Ben Crealy*
Cavan - Dara McVeety, Conor Moynagh (Travelling) & Michael Argue, Killian Clarke, Conor Rehill (Opted out)*
Donegal - Odhrán MacNiallais (Opted out)
Fermanagh - Sean Quigley (Opted out)
Monaghan - Stephen O'Hanlon (Opted out)
Tyrone - Connor McAliskey (Opted out)
Connacht:
The spread so far appears to be a little thinner in Connacht with only last year's two provincial finalists Galway and Roscommon suffering notable losses.
Galway - Peter Cooke, Danny Cummins (Travelling)
Leitrim - Michael McWeeney (Travelling)*, Jack Heslin, Gary Plunkett, Noel Plunkett, Cathal McCrann (Opted out)
Roscommon - Diarmuid Murtagh (Opted out)*
Sligo - Niall Murphy (Opted out)
Munster: 
Benji Whelan will have to deal with a serious drop-off in numbers as Waterford contend with the loss of a number of players in Munster. However, the entirety of the county's managers will be faring with different degrees of playing personnel dropping out.
Clare - Jamie Malone, Sean O'Donoghue (Travelling), Gary Brennan (Opted out).
Cork - Mark White (Travelling)
Kerry - Mark Griffin (Travelling)
Limerick - Darragh Treacy, Sean McSweeney (Travelling)
Tipperary - Josh Keane, Michael Quinlivan (Travelling), Shane O'Connell, Liam Casey, Liam McGrath, Paul Maher & Ben Hyland (Opted out)*
Waterford - Tadhg ó hUllacháin, Shane Aherne, Tommy Prendergast, Shane Ryan, Jack Mullaney & JJ Hutchinson (Opted out)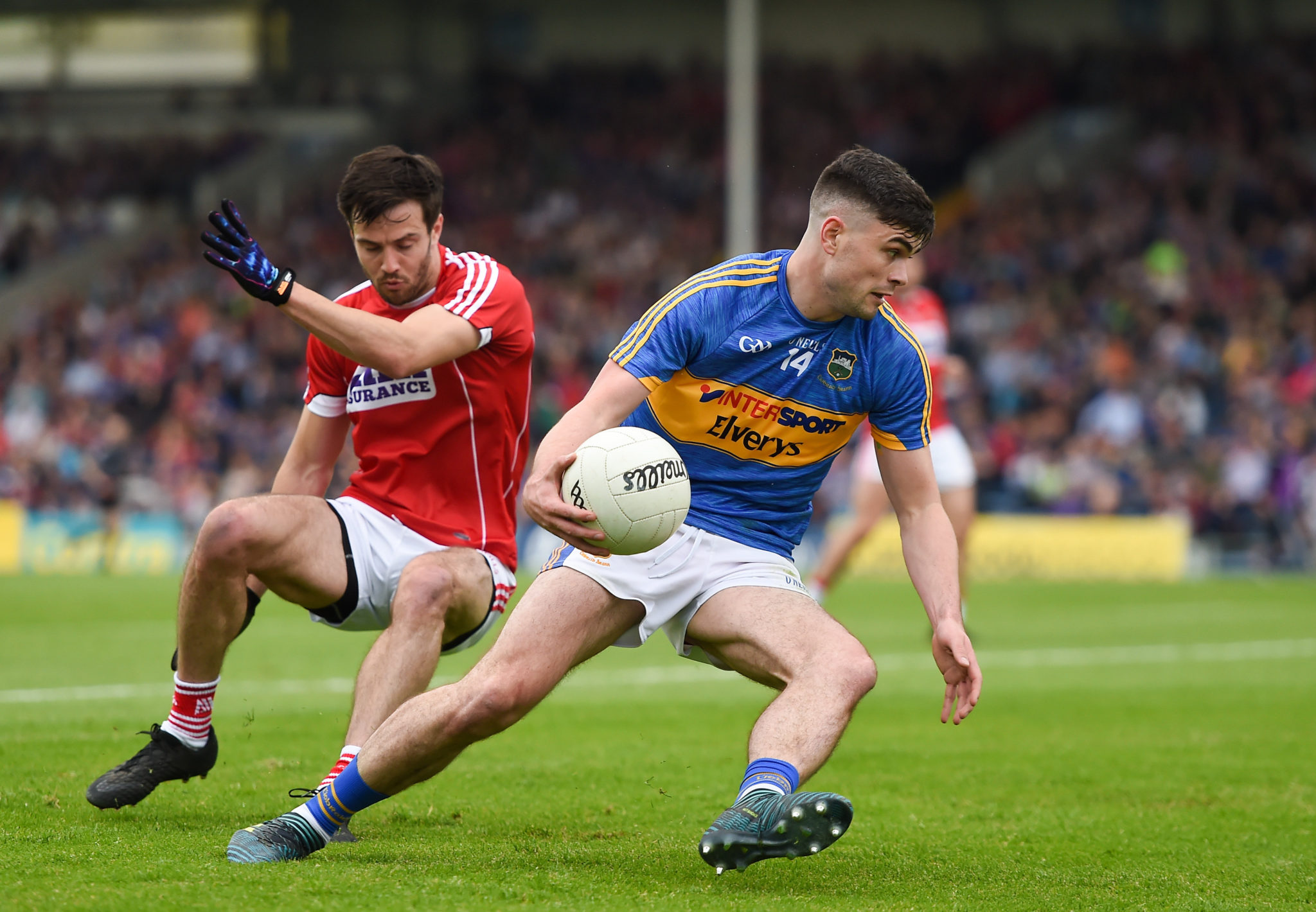 Leinster: 
While Kildare welcomes Daniel Flynn back into the fold, they will be without Ben McCormack and Mark Dempsey in 2020.
Laois must contend with losing Donie and Paul Kingston who've opted out for personal reasons, while Stephen Attride has decided to spend the year travelling.
Kildare - Ben McCormack, Mark Dempsey, James Murray (Opted out)
Laois - Donie & Paul Kingston (Opted out), Stephen Attride (Travelling)
Longford - Barry McKeon, Conor Berry, Robbie Smyth, James McGivney (Opted out), Darren Quinn, David McGivney, Aidan McElligot, John Keegan (Travelling).
Louth - Andy McDonnell, Jim McEneaney, Anthony Williams & Derek Maguire (Opted out)
Offaly - Peter Cunningham (Opted out - an obligatory tour of duty)
Wexford - Kevin O'Grady, Tiernan Rossiter (Opted out)
Wicklow - Anthony McLoughlin, Conor McGraynor, Patrick O'Connor, Theo Smyth (Opted out)
A list of almost 40 Gaelic footballers, it is likely that an even greater number have stepped away from the inter-county game over the winter months.
Excluding those young footballers who are pursuing the professional dream in the AFL, such a number comes as perhaps less of a surprise on the back of the recently published second half of an ESRI report sanctioned by the GAA and GPA.
A demonstration of the challenges facing inter-county players, the report highlighted that the primary concern of those performing at the elite level of the GAA fell between the season's excessive length and the time commitments demanded of them.
To what degree this draining of talent will continue as the demands of the inter-county game intensify remains unclear. For the time being, the allure of a life lived on more normal terms has proved to be of greater appeal for some.
Although the very best has been done to accurately determine that the players noted above have departed the inter-county GAA scene for the reasons stated, in certain instances, the presence of an asterisk indicates that it was not possible to entirely establish why they opted out.
Naturally, it was decided not to include those players who are absent through injury, dropped or have retired. Furthermore, if there are any players who have declared their absence for 2020 but are not noted about, do let us know via any of our social channels.
Download the brand new OffTheBall App in the Play Store & App Store right now! We've got you covered!
Subscribe to OffTheBall's YouTube channel for more videos, like us on Facebook or follow us on Twitter for the latest sporting news and content.