If a player on a GAA team tests positive for the coronavirus in the wake of a match, all members of the opposition side must also socially isolate and avoid work for two weeks.
Dr Kevin Moran is a member of the GAA's Covid-19 Advisory Committee, and he outlined the procedure for a positive test when speaking on OTB AM.
"Two scenarios can emerge. We're talking about the aftermath of a training session for a club or a game for a club involving another club when a player tests positive.
"In that situation the team ceases all activity. Public health will already have been informed and will then determine the appropriate management of everyone involved in that team - that's players, management etc.
"The Covid supervisor for that club will also be informed. The other team will be informed that a player has tested positive, they will also cease all activity and that means they will socially isolate. They won't be able to go to work which has fairly serious implications for them.
"They will then await public heath who will do a risk assessment of that team and decide what exactly needs to be done there, if they need to be tested or who would be regarded as a close contact that needs to be tested."
Dr Moran also highlighted the higher risk involved in outdoor sports, adding that dressing-room use was not on the cards just yet.
"The general advice would be that someone who has been a close contact of somebody diagnosed with Covid ceases all activities for two weeks and socially isolates.
"In the context of a team sport on a pitch where there is no indoor involvement, no dressing-room involvement, where all the guidelines of the GAA are observed (travel alone, arrive togged out, wash hands on arrival, no symptoms)... all the guidelines are that it's difficult or impossible to get the viral load you require to establish the infection outdoors."
Dr Moran also explained what happens if a player on a team develops symptoms, as opposed to a definite positive test.
"The second scenario is somebody developing positive symptoms within 48 hours of a game. This is a little bit more difficult because symptoms can be very vague, a cough or shortness of breath.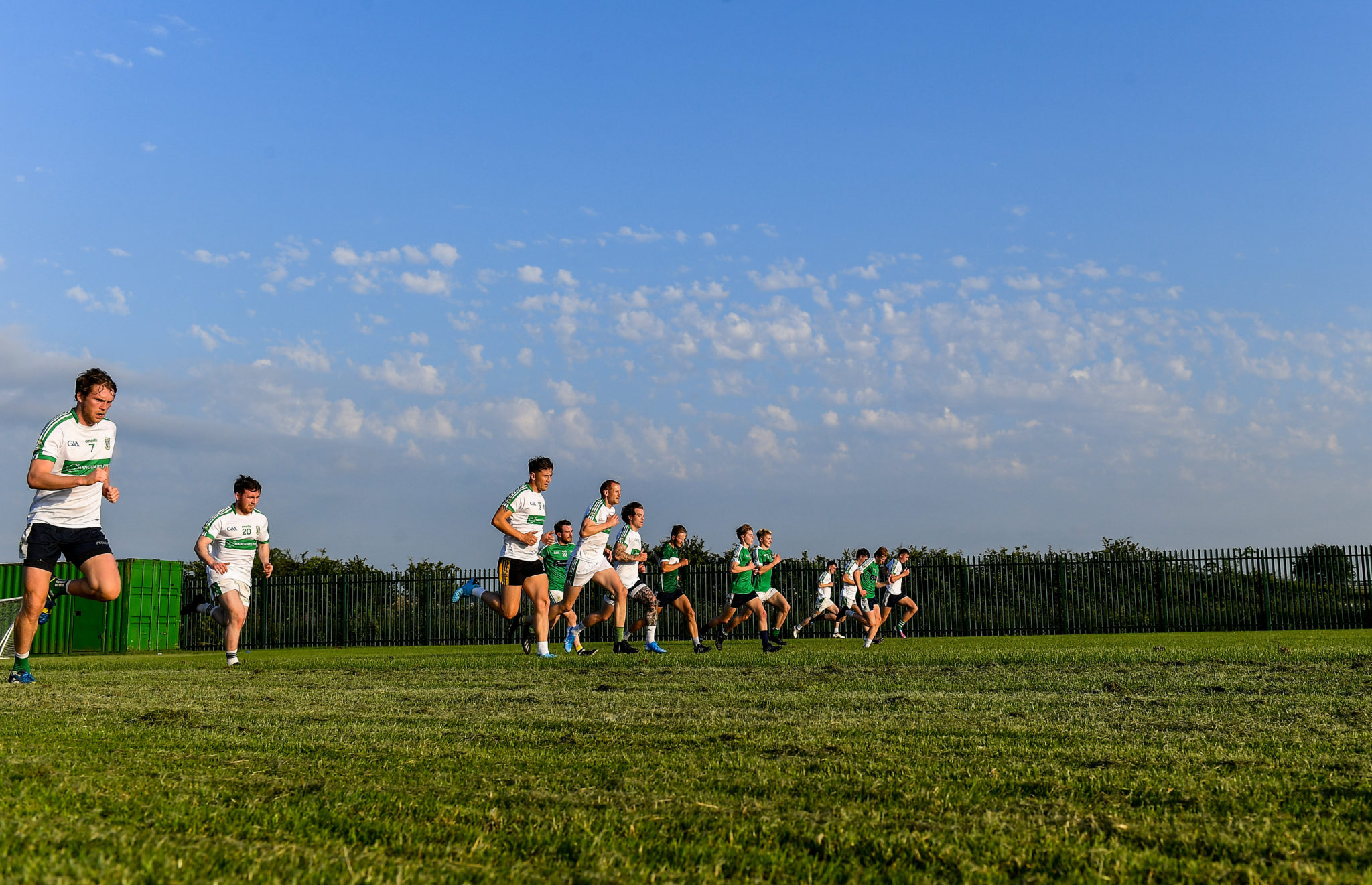 "But if a player develops symptoms they have to be taken very seriously. What happens in that circumstance is the player needs to contact their GP, who will decide if they need to be tested.
"They cease activity with their team and socially isolate until such time as they have a positive or negative test. If they have a negative test they can return obviously.
"If they have a positive test, it becomes a public health issue... then the first scenario kicks into place. Their team will cease all activity pending advice from public health and risk assessment of the other players in the team.
"That probably means monitoring day after day for the onset of symptoms, and testing in any suspected case. The Covid supervisor of the other team is also informed and advised to cease [that team's activities] for at least 48 hours until contacted by public health.
"The GAA have advised as part of the guidelines that the interval between training sessions and games should be at least 48 hours to allow for this eventuality."
Download the brand new OffTheBall App in the Play Store & App Store right now! We've got you covered!
Subscribe to OffTheBall's YouTube channel for more videos, like us on Facebook or follow us on Twitter for the latest sporting news and content.