Intercounty GAA teams have regained their elite status under the Government's new Living With COVID roadmap. 
Elite status had been withdrawn from the inter-county game by the government just earlier this month, with intercounty teams having to watch on, while professional rugby continues, and League of Ireland soccer clubs prepare for the laynch of their new season next month,
But the new roadmap lists inter-county GAA among the exemptions for level-3 and level-4 restrictions, alongside professional sport, horse racing.
Club Championships are covered by level-3 restrictions, but not level-4 and beyond.
However, it would appear no sport of any kind - even behind closed doors - is permitted under the redrawing of level-5 restrictions.
As things stand, it would appear that intercounty GAA training can resume from April 5th.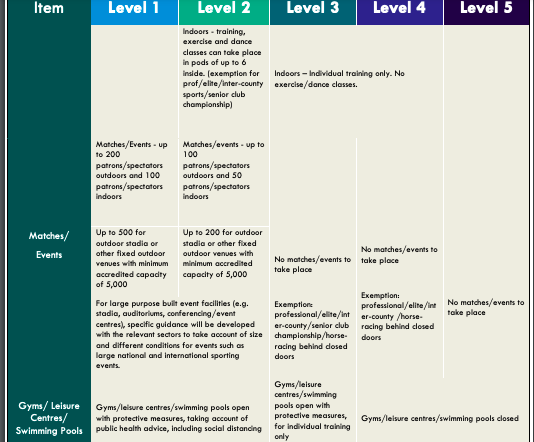 Speaking last week at the launch of the GAA's 2020 annual report, Director General Tom Ryan said they would not rush public health guidelines.
"We want to be on pitches and playing games but we don't determine policy, we implement it.
"As things stand at the moment, we can't play. I can understand that, when you consider the sheer scale and duration of the Allianz Leagues, that's a lot of people and a lot of travel. We had plans to be back later this month but we can't do it at the moment.
"It's disappointing but we will be back. When we get a chance to do it (return to games), we will do it well. We'll do it properly, we'll do it safely and I can't tell you when that's going to be but I hope it's not too long."
"For more of these stories, visit otbsports.com."
Kiawah Island to welcome 10,000 a day for PGA Championship
Download the brand new OffTheBall App in the Play Store & App Store right now! We've got you covered!
Subscribe to OffTheBall's YouTube channel for more videos, like us on Facebook or follow us on Twitter for the latest sporting news and content.