Anthony Daly and Jamesie O'Connor joined Off The Ball to reminisce about Clare's 1995 All-Ireland Hurling Championship victory and Ger Loughnane's genius.
For the first time in 63 years, Clare were crowned Munster senior hurling champions in July 1995 and they would go on to lift the Liam MacCarthy Cup that September.
"It's still very clear in the memory I must say. It was magic, hard to believe it's been 25 years.We did what we dreamed about as children, play for Clare and win an All-Ireland," Daly said.
"They were the times of our lives," O'Connor added.
"The Munster final was such a special day because we played so well against Limerick and finally managed to get that monkey off our back."
After the jubilation of the victory in the Munster final, O'Connor and Daly give massive credit to Ger Loughnane for refocusing the team.
"A lot of credit has to go to Loughnane for not settling for Munster. He sensed that maybe there was more there for us," O'Connor said.
Daly Recalled
Daly recalled how the panel had celebrated well after the Munster triumph and training had been poor for a few nights after.
"Loughnane brought us all into the dressing room and he absolutely savaged us," he said.
"Poor old Stevie Mc [Stephen McNamara] had just come into training because he had been off work with a sick stomach. You didn't dare ring in to say you'd miss training though.
"He savaged us all one by one and then he came to Stevie Mc and gave him a kind of dig in the stomach and said, 'Sick? Sick is coming out of Croke Park beaten'.
"That was a massive feat of management to get our feet back on the ground and say this is a chance to go all the way."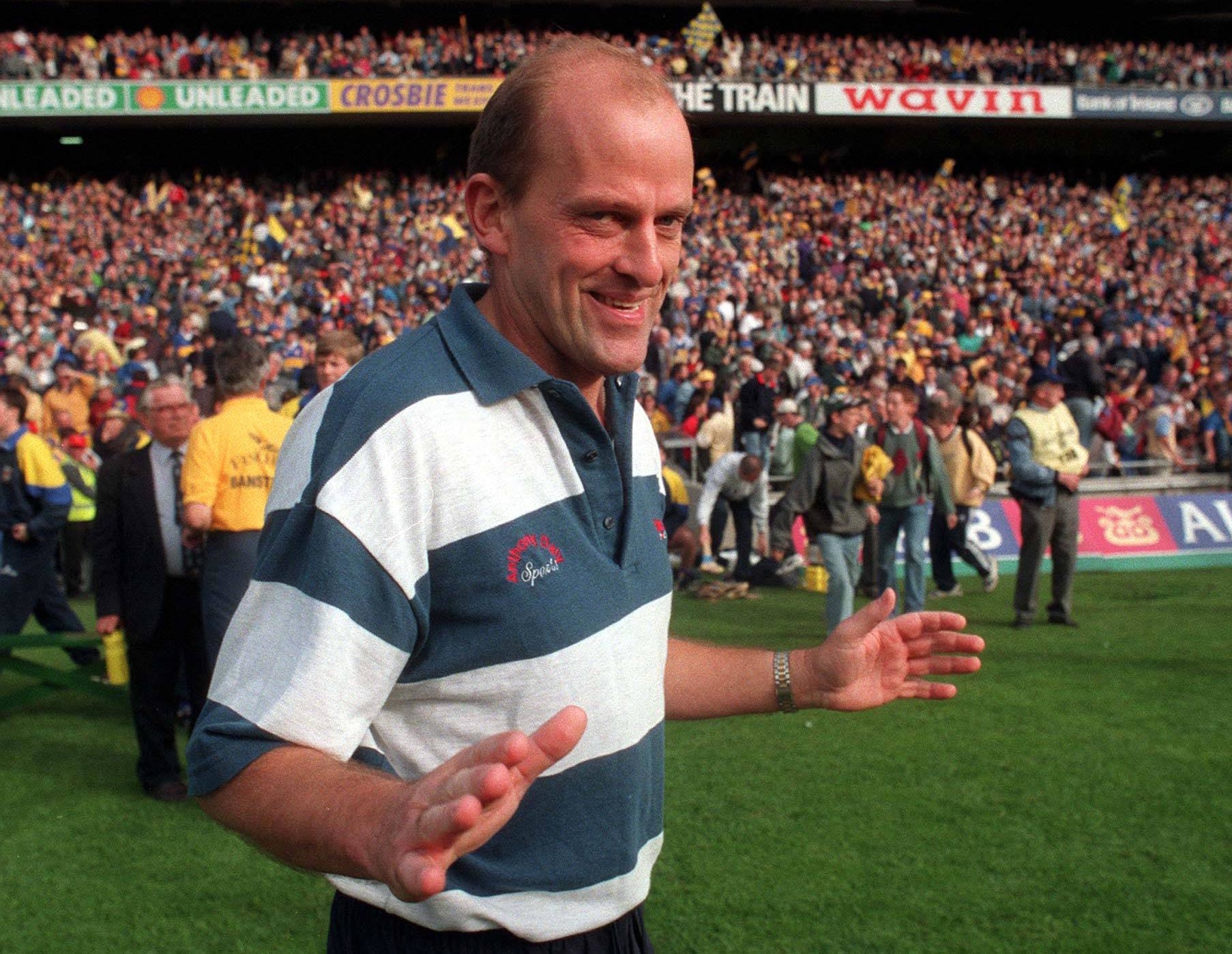 O'Connor and Daly also remembered some other memorable Loughnane moments down the years.
In April of 1995, the team went on a weekend trip to Killarney and the panel ended up having a sing-song in a small pub. After a while, Loughnane decided that he wanted to sing a tune.
"We asked him for a song and I'd say he had half planned it," Daly said. 
"He burst into a version of waltzing matilda, the famous australian war song. How they all went off to war on a boat, the flag waving and cheers but when they came home maimed and crippled everyone turned their faces away. 'And remember they turned all their faces away,' he repeated.
"It was a powerful moment on a relaxing weekend. There was always an angle with him. He was a sports psychologist before there was any."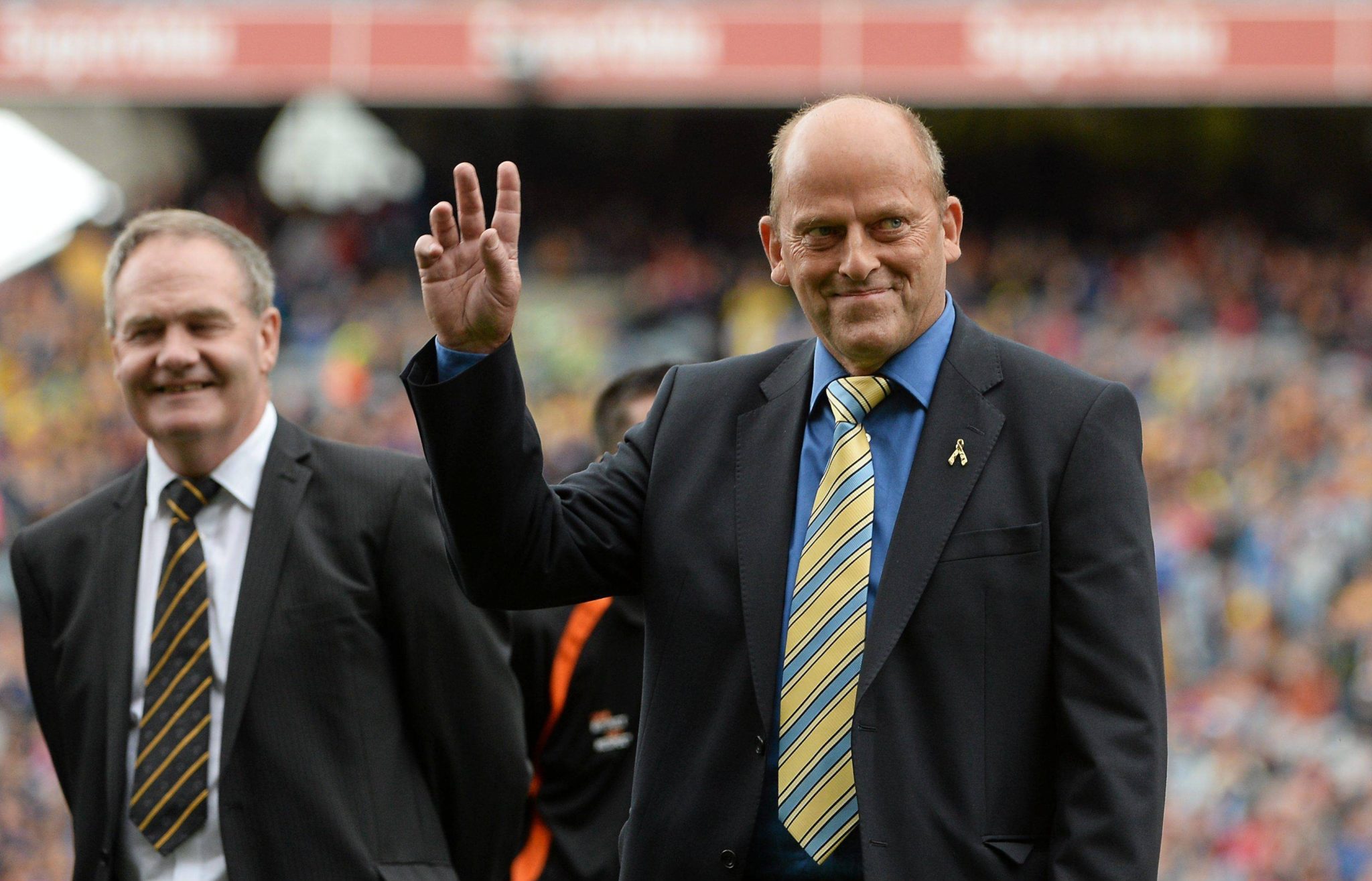 Jamesie O'Connor still remembers the moment vividly. 
"25 years on I still remember it and literally the hairs stood up on the back of your neck. He had that ability to hold a group of people in the palm of his hand. I agree I think it was half planned, he knew exactly what he was doing," he said.
O'Connor also remembered another subtle moment of Loughnane genius on a bus on the way to a game.
"There was a gate, a regular farmer's gate or whatever and the thing was locked. Loughnane was up the front of the bus and someone said about reversing back.
"Loughnane said 'hold it, there won't be a step back today.' So we got out and lifted the gate off its hinges.
"Again you wondered if he was down there the night before putting the lock on the gate himself. 
"It's little things that you remember."
Download the brand new OffTheBall App in the Play Store & App Store right now! We've got you covered!
Subscribe to OffTheBall's YouTube channel for more videos, like us on Facebook or follow us on Twitter for the latest sporting news and content.