All-Ireland final day is one of the most pressure-filled days for hurlers and footballers alike, however the managers often seem to be at their calmest on those days.
With Limerick and Cork set to go head-to-head in Croke Park on Saturday for the Liam MacCarthy Cup, all eyes will be on the players to see if they can cope with the pressure.
With so many eyes on the pitch, one could be forgiven for forgetting that the managers will be under equal pressure to remain in control of their players and the gameplans that they have practiced in the build-up.
Speaking on Friday's Off The Ball, All-Ireland-winning managers Cyril Farrell and Liam Griffin explained their different approaches to remaining calm on the sidelines in the search for the Liam MacCarthy.
"Once the match would be on, I would be fine," Farrell said. "I'd be more nervous before the match, but once it starts [I would relax].
"When it starts, you can have all of the gameplans you like, but once a lad gets a wrap, then the gameplan can go out the window.
"Once the game started flowing, it is a great help. I always felt that it was easier playing from the front and get a few points from frees to keep it there.
"They had to come after us, and so it kind of opened up."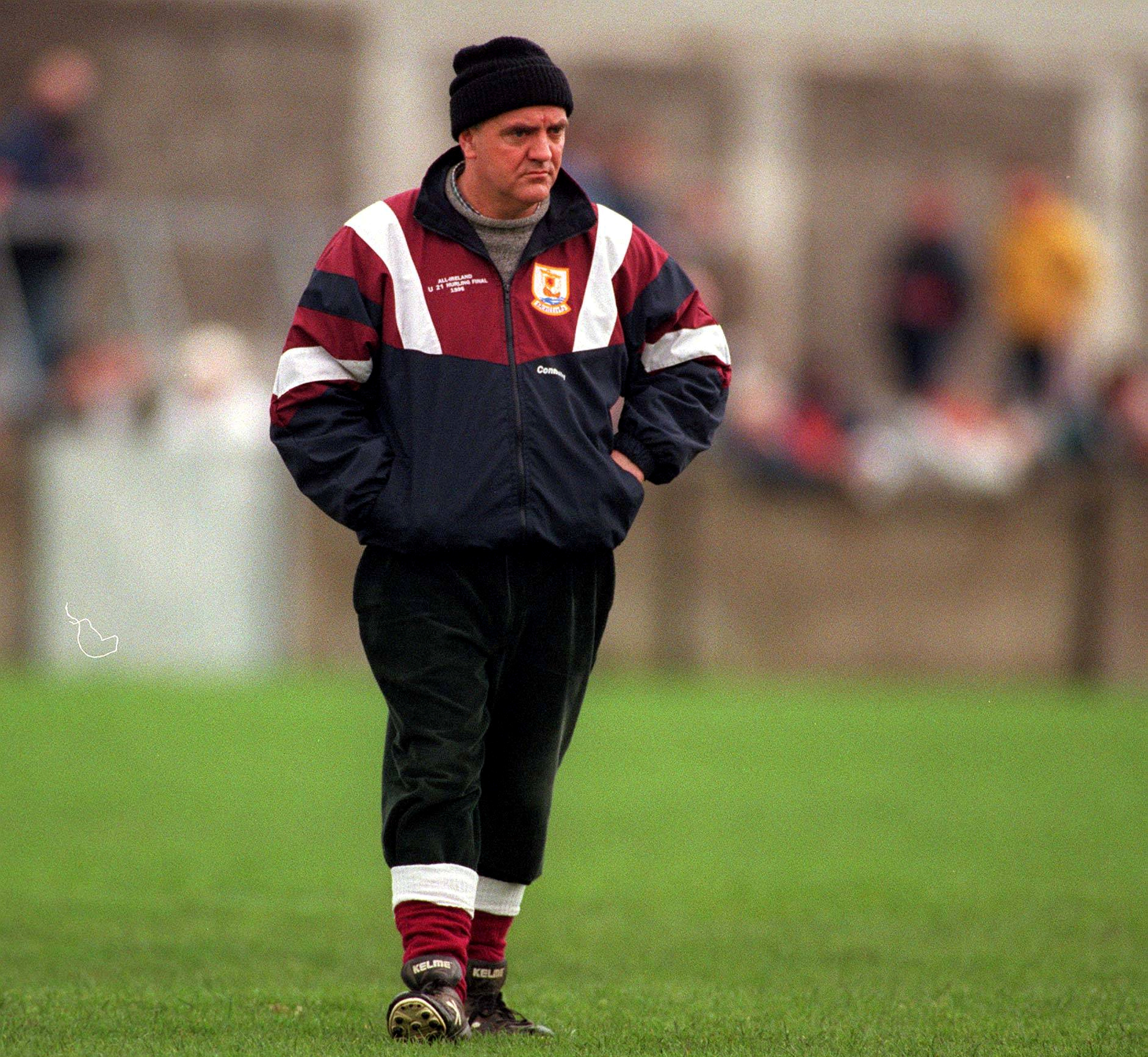 While Farrell enjoyed a hands-off approach on matchday in order to enter his zen-like calm, Griffin would employ the opposite approach to achieve the same result.
"From my perspective, as a manager, I had to give myself a lecture and tell myself what I need to be," Griffin said.
"Cyril did a fantastic job with Galway, and I am delighted that that Galway team… won All-Irelands, it was fantastic.
"We had fantastic players as well, but the manager of the team has a lot of responsibility.
"From my perspective, I felt that if I wasn't going to hold my head and be able to do what I should do on the line and be able to make the calls together with the other selectors and have a good system on the line, that I could undermine the whole damned thing.
"I always felt that I needed to control our team from the sideline to the best we could possibly be.
"We had talked through every single thing that could possibly happen with the other selectors. So, me staying in control is very important, and move on things before they get to a crisis level."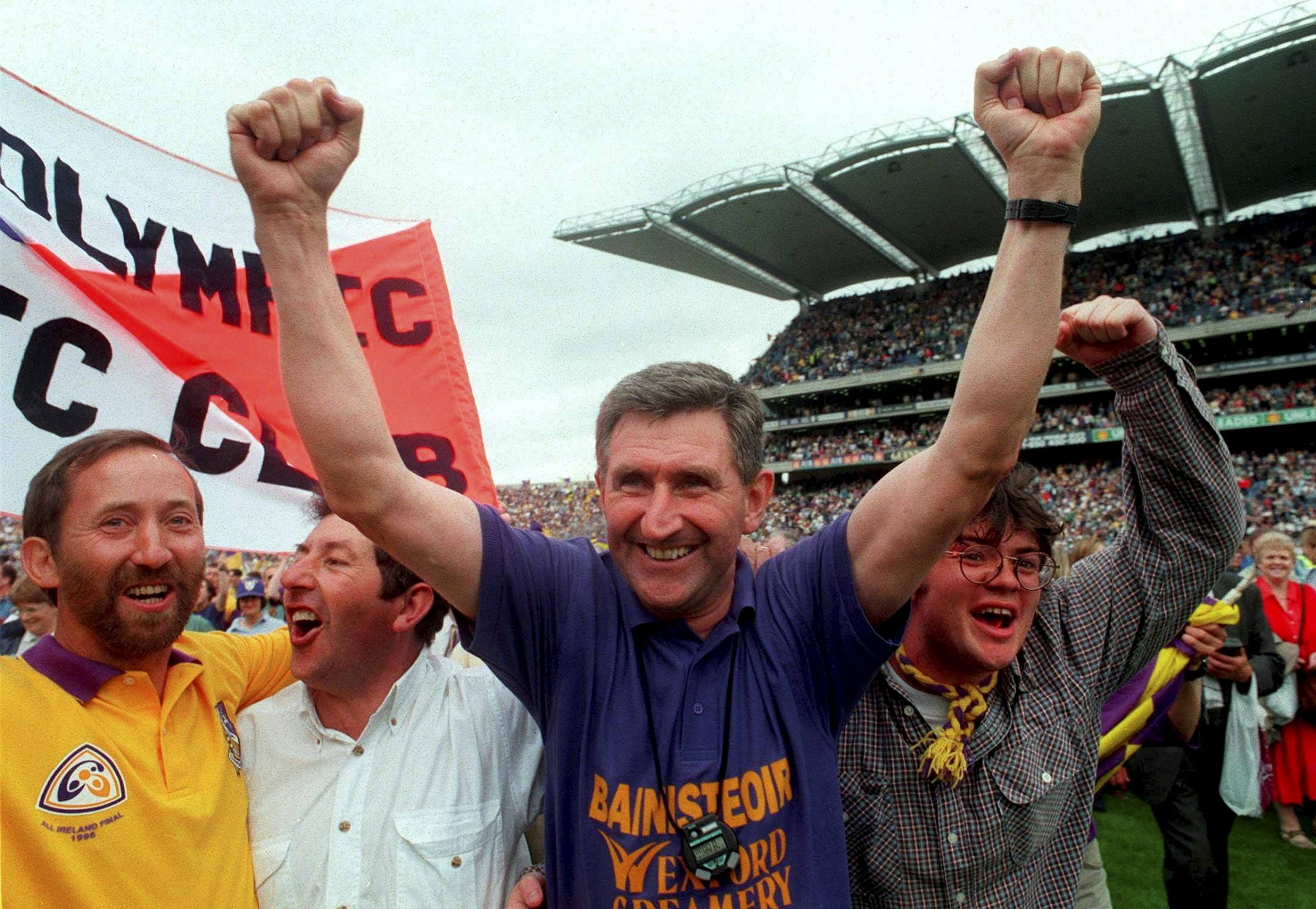 For Griffin, being in control before the match as well as during it was crucial, as he knew that if the manager was not calm on the sideline, it could negatively impact on the players on the pitch.
"I felt that I had to be the calmest man in Croke Park, otherwise we wouldn't be able to deliver," Griffin said.
"At the end of the day, it is the players that win the matches, and we have to be there to facilitate them winning that match.
"This is not being condescending… but players are big children at the end of the day. I was a big child as a player, and you have your own worries and concerns.
"If a manager is going to be off his head and jumping on top of you, that used to drive me mad.
"I think you [as a manager] can have an awful impact if you are not measured in what you are trying to do."
Ultimately, Farrell believes that for players and managers alike, winning an All-Ireland is about keeping one's head in the moment and not focusing on external factors, such as the crowd.
"I'd say, you learn how to handle the situations," Farrell said. "When you have 65,000-85,000 people at the time all roaring at you, you wouldn't hear them.
"I have to laugh at players that say, 'the crowd drove us on'. If a player can tell you that the crowd were roaring for you or against you, it means that they are not playing well… he is not tuned in.
"The big thing is to be tuned in, manager and players included."
Download the brand new OffTheBall App in the Play Store & App Store right now! We've got you covered!
Subscribe to OffTheBall's YouTube channel for more videos, like us on Facebook or follow us on Twitter for the latest sporting news and content.