Limerick goalkeeper Nickie Quaid hailed the impact of 'genius' coach Paul Kinnerk on the side that has now won three All-Ireland titles in four years. 
Three-time All-Ireland winning goalkeeper Nickie Quaid told Off The Ball that former Limerick footballer - turned coach, Paul Kinnerk, is the best coach he has worked with in his career.
"Without a shadow of doubt, he's the best coach I've worked with", Quaid told Joe Molloy on Tuesday's Off The Ball. 
"He's a genius, really."
"The biggest thing that I found is that when you're going into a game and you're nervous, Paul will start to speak and when you listen, you start to grow in confidence."
While Quaid proved to be one of the heroes in Limerick's win in 2018 - pulling off an incredible save to deny Seamus Harnedy a goal - things were more straightforward for the goalkeeper as his side romped to an incredible 16-point victory against Cork, in Croke Park.
At the age of 32, Quaid is among the senior players in the squad who were part of the less-successful Limerick sides, but for Quaid himself, he may not have been there had it not been for a positional switch.
Somewhere along the line - where exactly he's not even sure himself, he was swapped into goals from out the field, a decision that potentially saved his inter-county career.
"I was happy to try it", Quaid said.
"I don't think I would have made it out the field. I just don't think I would've had the legs for it. I'm happy the way it worked out in the end."
"When I was young all I wanted to do was put on a Limerick jersey, it was the dream. So to get the chance to do it either out the field or in goals, it didn't matter what position, I was just delighted to do it."
It runs in the family.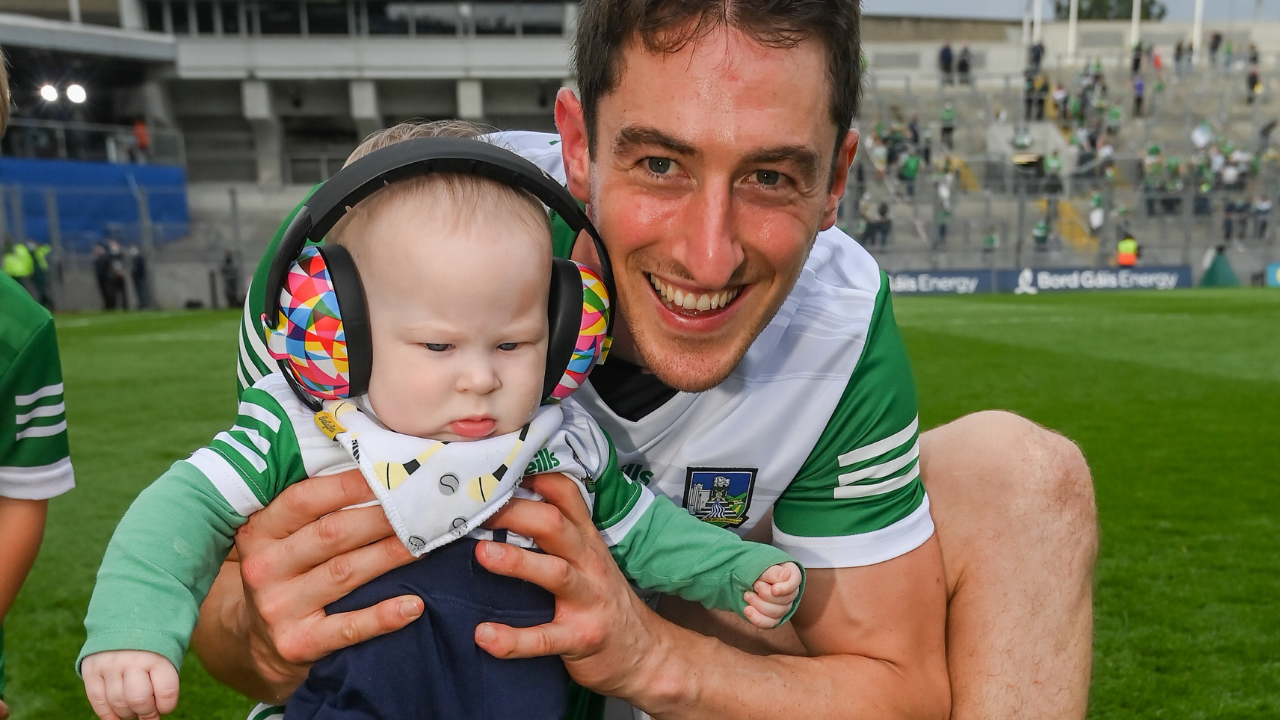 In many ways, some might have said he was destained to end up there anyway, given the line of Limerick goalkeepers in the Quaid family tree. His grandfather Jack won a Munster title with the county in 1955. His father Tommy played in goals when Limerick reached the All-Ireland final in 1980, while his cousin Joe also guarded the net in the 1994 and 1996 All-Ireland finals.
"It's nice to have those memories of my Joe, my father and my grandfather playing. My grandfather passed away at the start of the year in February."
"He was lucky enough to see it in 2018 and last year, but 2020 was a bit different. It's the first All-Ireland that I've won that he hasn't been there to see. So obviously I'd be thinking of those people at the time."
"Himself and his twin brother Jim both passed away this year, only a month between them. They lived a great life and I'm sure they were delighted looking down on us there on Sunday."
WATCH THE FULL INTERVIEW: 
Crawford: West Ham's Odubeko taking time to decide international future
Download the brand new OffTheBall App in the Play Store & App Store right now! We've got you covered!
Subscribe to OffTheBall's YouTube channel for more videos, like us on Facebook or follow us on Twitter for the latest sporting news and content.