Limerick hurler Peter Casey has published a drugs test, in a bid to clear his name, after rumours emerged on social media Tuesday night.
Sources in Limerick GAA have confirmed to Off The Ball this morning that Casey sent a WhatsApp message on Tuesday night, asking for it to be forwarded around, and also included a drugs test (published below), that came back clear, stating that there were no drugs in his system.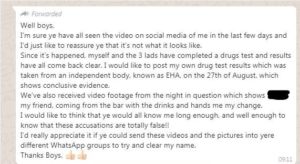 Discussing the story on OTB AM this morning, some of the panel were astonished that the 2018 All-Ireland winner was forced to go to such lengths.
"Peter Casey is taking the unbelievable step of being forced to publish a drugs test to try to clear his name.
"You just think it's a really sh***y situation that we've got to, where amateur players, in their private lives, are forced to respond to stuff on social media," said Ger Gilroy.
#OTBAM reacts to Peter Casey publishing his own drugs test after rumours emerged on social media. #GAA

Full story: https://t.co/Hdz8GBQ2GB pic.twitter.com/laGgSCItmX

— Off The Ball (@offtheball) August 28, 2019
The 22-year-old forward was on a night out with friends when the recording happened, it was subsequently circulated widely on social media before Casey took steps to address it.
The Limerick Leader reported late on Tuesday night that Casey and three of his friends had taken drug tests, all of which came back negative for traces of any drugs, and Casey circulated his publicly.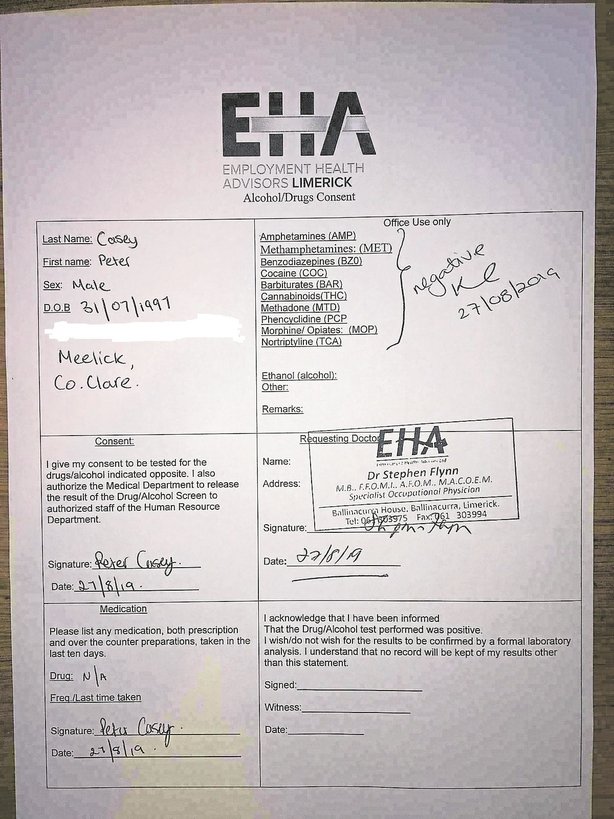 Casey messaged a number of teammates saying that he hopes people know him "well enough, to know that these accusations are totally false."
The young hurler also explained that the test was conducted on August 27th by an independent body known as the Employment Health Advisors in Limerick.