It's county number six as we go through the sporting Mount Rushmore for each of the 32, and on this morning's OTB AM it was the turn of Limerick!
Our own Neil Treacy was joined by Jack Anderson as they put forward their views on the Treaty county's greatest sportspeople to Ger and Eoin.
It was decided the Limerick Mount Rushmore will sit in the Galtee Mountains overlooking their great rivals Tipperary (with a hope that JP McManus might even fork out for floodlights to make it a 24/7 tourist attraction!)
The decision was again a tough one, but Neil's longlist of great Limerick sportspeople has been narrowed down to the final four faces which will be carved into granite:
RUGBY - Paul O'Connell
O'Connell captained Munster, Ireland and the Lions over the course of an extraordinary rugby career, and Neil says there's abolsutely no discussion needed here.
"It was the easiest one I could put on. When Paul O'Connell was at the height of his fame and the height of his powers I would have been in my mid- to late-teens.
"So you're talking when they were winning two Heineken Cups in 2006 and 2008... that's when rugby in Limerick was peaking, when Munster were at their best.
"I think he was just the player that epitomised everything, particularly from a Limerick point of view. He was hard, tough, and uncompromising, and yet a fantastically skilled player.
"For those that would know about his background know he was not just a phenomenal rugby player growing up, he was gifted at everything - [he was] a brilliant golfer and swimmer as well.
"I remember, at 16 or 17, myself and a few friends were out in the gym at UL doing a bit of a session.
"We were standing at one of the racks doing a few squats, and all of a sudden, Paul O'Connell is standing there. For four or five Limerick, rugby-mad 15, 16-year-olds, it was like god had walked up and was doing squats beside you!"
===
HURLING - Mick Mackey
Cian Lynch and Ciarán Carey rightfully earned big mentions in this conversation from a Limerick hurling standpoint, but in the end the legendary Mick Mackey got the nod.
Jack Anderson explained why he was the only real choice.
"With hurling, you have to start with Mick Mackey, you just have to. There's no debate over that, he's our Ring, he's our Rackard, he's our Raging Bull. He's everything.
"Three All-Ireland's, five National Leagues, multiple club championships with Ahane. Mackey is everyting that is the epitome of Limerick hurling.
"He has to be on. I'm just going to walk away if Mackey's not on."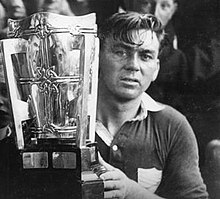 ===
BOXING - Andy Lee
The former middlweight champion of the world, who most recently helped coach his cousin Tyson Fury to global glory, was another no-brainer for Neil.
"I would talk about Andy similarly enough to how I talked about Paul O'Connell. When he was coming through in the 2004 Olympic Games... in the noughties, particularly when he had a couiple of fights in Limerick - just like O'Connell this is Limerick being up on the big stage once again.
"To see him go on and win a world title, everyone in Limerick was just so delighted that he was finally getting the chance to do that.
"If you're looking for a barometer, for someone to have an official welcome at Shannon Airport to bring home a world title, that's a nice little box to be able to tick off!
"Who are the people you think of when you think of Limerick? Who are the people that resonate with the people of Limerick. I think Andy Lee is up there, he's making my list."
===
ATHLETICS - John / JJ Flanagan
This is one name that many people may not be familiar with, but as Jack pointed out, when you see his list of accolades, it is impossible to honour his achievements in the context of Irish sport.
"There's a Limerick guy who won three Olympic gold medals in a row. JJ Flanagan in the hammer throw won in 1900, 1904, and 1908 representing the U.S..
"Flanagan is Irish sporting gold."
Neil agreed that Flanagan was fully deserving of his place on the mountain.
"He was someone I had down on the longlist, who can possibly argue with three Olympic medals? There are probably a lot of Limerick people that don't know the story of John Flanagan, and sure maybe this is a brilliant place to tell that story."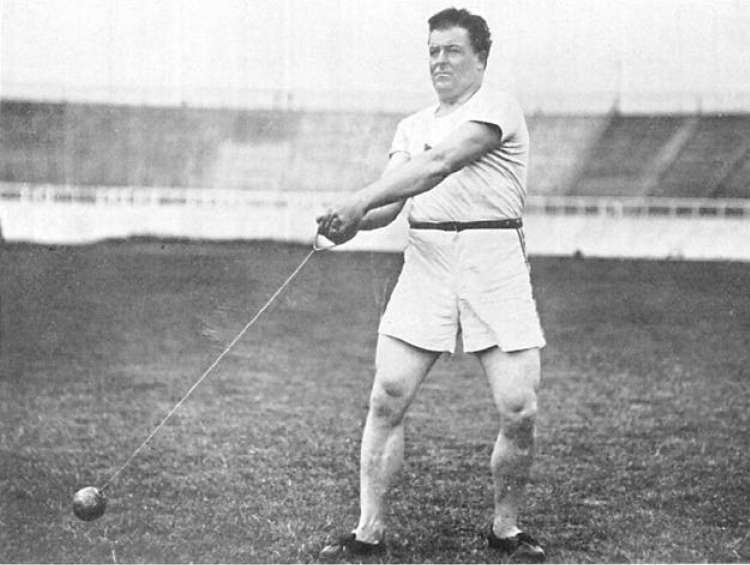 ===
There are other big names that missed out that were very much in the frame - League of Ireland soccer legend Al Finucane being the nearest to miss out.
Who would your top four have been? Let us know in the comments! 
Here is Nathan Murphy's selection of Mayo's Mount Rushmore from Episode One!
Here is Colm Boohig's selection of Cork's Mount Rushmore from Episode Two!
Here is Will O'Callaghan and Paul Rouse's selection of Offaly's Mount Rushmore from Episode Three!
Here is Shane Hannon and Gráinne McElwain's selection of Monaghan's Mount Rushmore from Episode Four!
Here is Diarmuid Lyng and Liam Griffin's selection of Wexford's Mount Rushmore from Episode Five!
Download the brand new OffTheBall App in the Play Store & App Store right now! We've got you covered!
Subscribe to OffTheBall's YouTube channel for more videos, like us on Facebook or follow us on Twitter for the latest sporting news and content.