The Tipperary Mount Rushmore selection got seriously stressful this morning, as four Premier greats were chosen for the county's mountain.
Former Munster and Ireland rugby international Alan Quinlan and Tipperary senior footballer Michael Quinlivan joined Adrian and Eoin on OTB AM for the tough task.
Only four sporting greats can be carved into the cliff-face below the Rock of Cashel, and many big names just missed out in the end.
The likes of Shane Long, Denis Leamy and Eoin Kelly were very, very close to selection - even appearing in the final four at various stages before being left out.
Here were the final Tipperary Mount Rushmore selections:
===
HURLING - Nicky English
Six All-Star awards and widely considered one of the great forwards of all time, Alan Quinlan said this one was not up for discussion.
"Nicky is the one I saw up close and personal. I was obsessed with Tipperary hurling, I still am. Nicky taught me in school as well, so maybe I'm a bit biased!
"Nicky to us was god, that was his nickname. I just think he was gifted - only two All-Ireland's. That's probably the biggest disappointment for that team under Babs Keating, they probably should have won more.
"Nicky was just a superstar in our eyes."
===
HURLING - John Doyle
Daithi Boland made a strong pitch via video for the Tipp legend, and it was enough to convince Quinlan and Quinlivan.
"There is one man who has to be on the Premier county Mount Rushmore. You cannot, cannot have a Tipperary Mount Rushmore without a man who has won eight [Liam] McCarthy's, 10 Munster championships, 11 National League titles, nobody has won more National League titles than John Doyle.
"He made 54 championship appearances in his 19 years wearing the blue and gold. [He] finished every game he started, was named Hurler of the Year in 1964, named at corner-back on the Team of the Century and Team of the Millennium.
"Ladies and gentlemen, do I need to say much more? If you had a 99 ice-cream cone without a flake on it, it would not be right!
"If you have a Tipperary Mount Rushmore without John Doyle, it would not be right."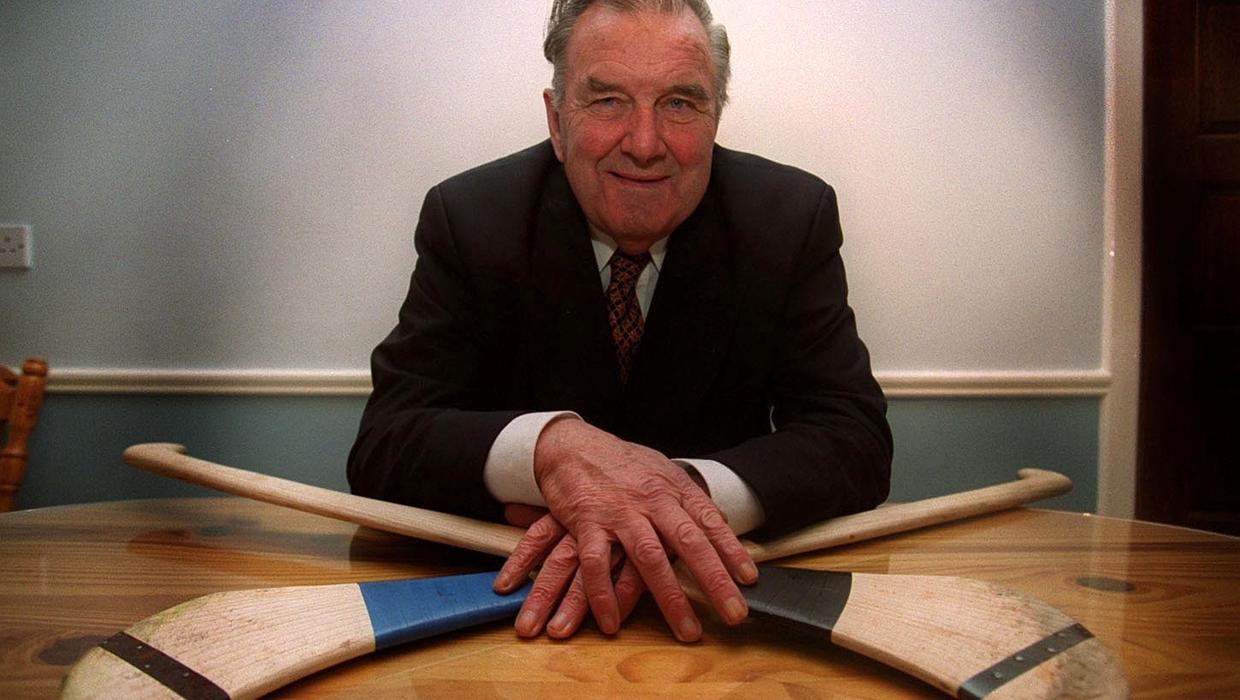 ===
GAELIC FOOTBALL - Declan Browne
Michael Quinlivan made the case for the two-time All Star, and a man who was a trail-blazer for the strong Tipp side of 2016 that was to follow.
"He elevated Tipperary football to a level that was unheard of before he came along - two All Stars, International Rules honours.
"The biggest thing that stands out for me about Declan is in any corner of Ireland, regardless if they know anything about Tipperary football, they all know him."
===
HORSE RACING - Mick Kinane
Kinane retired in 2009, but not before he had ridden winners in the 2,000 Guineas four times, The Derby three times, the Melbourne Cup in Australia and, in the United States, the Belmont Stakes once.
Quinlan said it was imperative they got a racing name on the mountain given the interest around the sport in the county.
"The interest, the passion around horse racing [in Tipperary] is just phenomenal.
"I think Mick Kinane has just achieved so much, he was there for 34 years at the top, [he] won all the top races, incredible longevity, I think he has to be in the four."
Who would make your top four? Let us know in the comments! 
Here is Nathan Murphy's selection of Mayo's Mount Rushmore from Episode One!
Here is Colm Boohig's selection of Cork's Mount Rushmore from Episode Two!
Here is Will O'Callaghan and Paul Rouse's selection of Offaly's Mount Rushmore from Episode Three!
Here is Shane Hannon and Gráinne McElwain's selection of Monaghan's Mount Rushmore from Episode Four!
Here is Diarmuid Lyng and Liam Griffin's selection of Wexford's Mount Rushmore from Episode Five!
Here is Neil Treacy and Jack Anderson's selection of Limerick's Mount Rushmore from Episode Six!
Here is Enda Coll and Kieran Cunningham's selection of Donegal's Mount Rushmore from Episode Seven!
Here is Máire-Treasa Nic-Cheallaigh and Michael Lyster's selection of Galway's Mount Rushmore from Episode Eight!
Here is Adrian Barry and Conor Moore's selection of Westmeath's Mount Rushmore from Episode Nine!
Here is Ronan Mullen and Dan McDonnell's selection of Louth's Mount Rushmore from Episode Ten!
Download the brand new OffTheBall App in the Play Store & App Store right now! We've got you covered!
Subscribe to OffTheBall's YouTube channel for more videos, like us on Facebook or follow us on Twitter for the latest sporting news and content.