Former Dublin star Ryan O'Dwyer reflected on the brief while he began to believe his own hype ahead of this week's new Laochra Gael dedicated to his life and career. 
As he stood with friends on The Hill while former Tipperary teammates paraded around Croke Park with the Liam MacCarthy Cup in 2010, Ryan O'Dwyer had some cause for regret.
It was only a few months earlier when Liam Sheedy's side had been comfortably beaten by Cork in a Munster quarter-final. Although he had culled O'Dwyer from his panel before, a 10-point defeat in Páirc Uí Chaoimh gave Sheedy cause to second guess himself.
Ryan O'Dwyer was back. For one training session, anyway.
"I had my mind made up that I was going to Boston," he explains in a new Laochra Gael set to air this week. "So, I was up The Hill looking at them walking around with the Liam MacCarthy. There were regrets."
At 24-years-old, he could have been out there with Brendan Cummins, Eoin Kelly and Lar Corbett.
The following years would confirm that Ryan O'Dwyer had the talent and on Thursday he follows Cummins, Kelly and Corbett to become only the fourth Tipperary native in Croke Park that day to have a Laochra Gael of their own.
Of course, he will do so as Dublin's first hurling representative.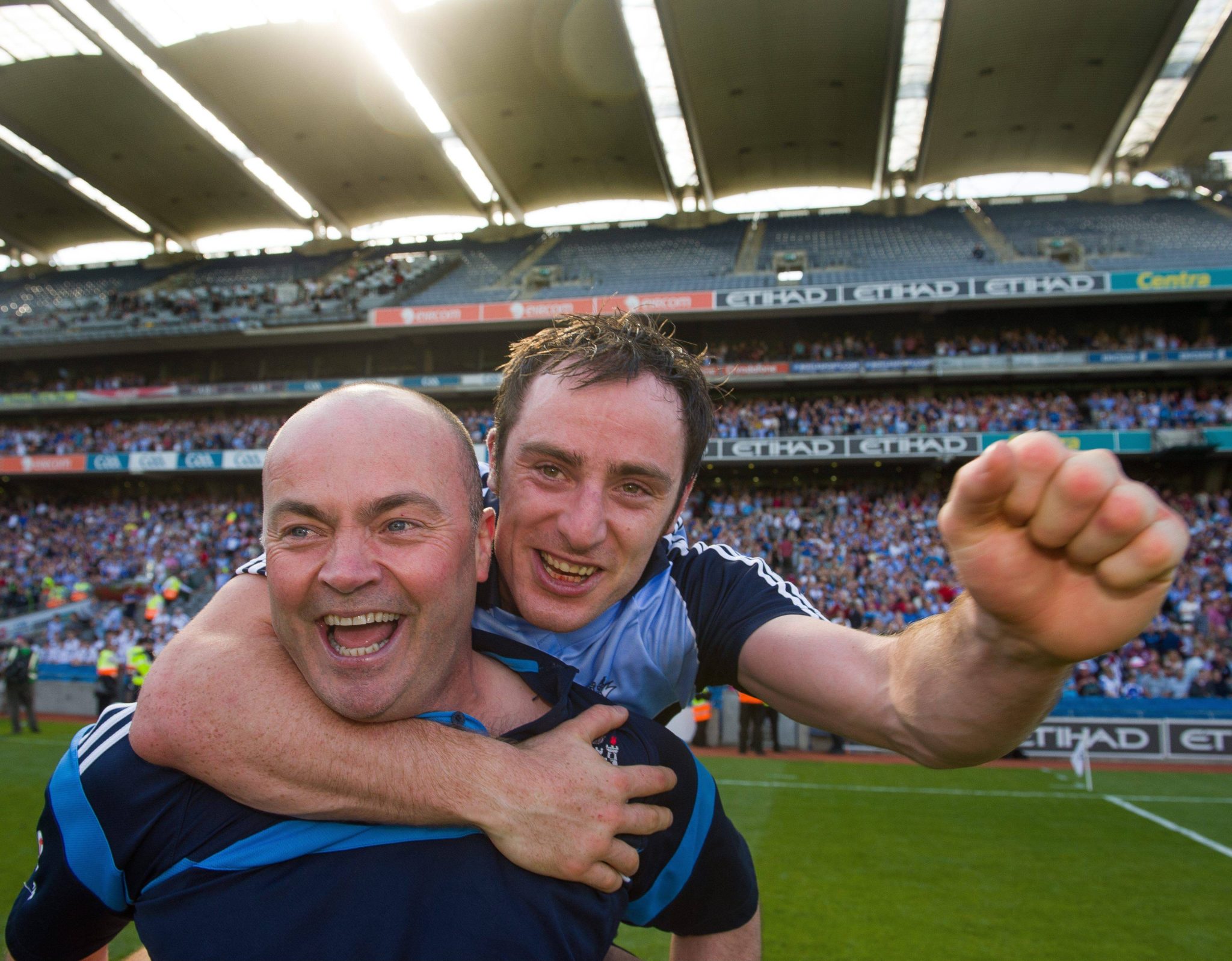 A renaissance, or fleeting success owing much to a few special talents who raised all around them?
Since the departure of Anthony Daly as Dublin manager in 2014, the county's senior hurlers have not matched any of the landmarks reached during the Clare native's six-year reign. With each passing year, the achievements of O'Dwyer and his teammates take on greater significance.
Undoubtedly, the weight of this burden increases bit by bit for those coming after them also.
National Hurling League winners during O'Dwyer's first season in a lighter shade of blue in 2011, they ended a 52-year wait for Leinster SHC success and came within a few points of an All-Ireland Final two years later.
"Looking back now, I started getting a bit cocky," he remembers with the benefit of a few years hindsight. "I started losing the run of myself."
In a county deprived of success, Ryan O'Dwyer found that he quite liked being a winner.
*****
Related Reads:
"I learned to hate Tipperary" | Ryan O'Dwyer's recollections of war
Dublin hurling will follow football and get even stronger
'If this was about money, why aren't the hurlers winning All-Irelands?' 
*****
"People will say I'm humble now and things like that," he explains, "but during my time with Dublin, there were times when I just wasn't.
"I was getting attention [and] I was loving that attention. I used love when people would say, 'you were on the paper there yesterday' and stuff like that. It was making my head swell. I was lapping up the attention and looking back on it now, I was young and immature.
"It took me a while to say, 'Look, it's not worth a fuck if you can't do it on the pitch.' There was a lot of noise and I listened to the noise rather than blocking it out.
"That's one of the saying the New England Patriots have with Bill Belichik, 'We block out the noise.' Well, I certainly didn't."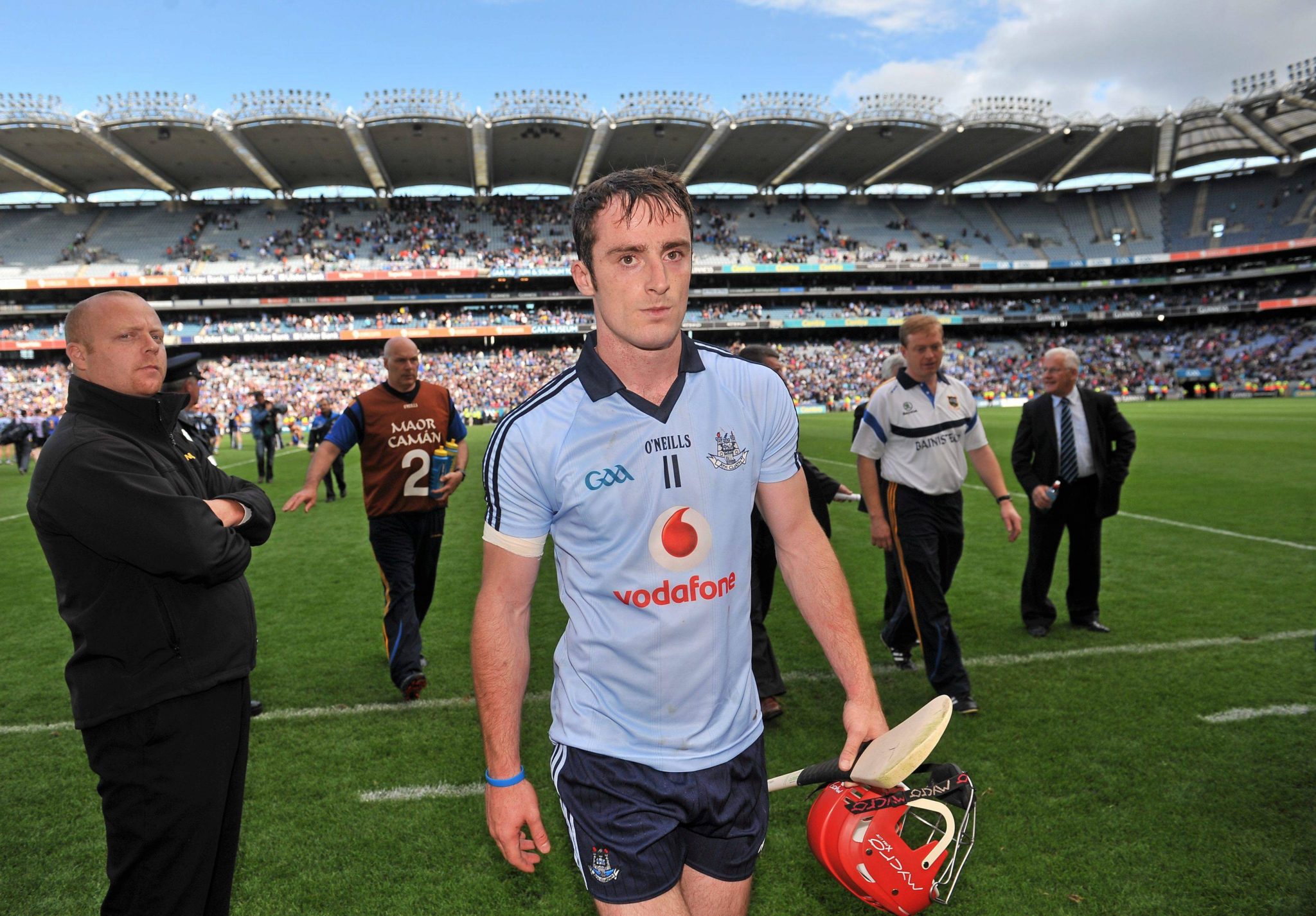 If it did not necessarily manifest itself in any one moment of self-destruction, the complacency quietly chipped away at the finer details of his approach.
"I started looking at the destination rather than thinking about the journey to get there," he admits, confident that an All-Ireland win was only a short matter of time away for Dublin. "There were times when I lost my way, especially around 2012.
"I think that reflected in my play. I was nearly in better condition in '12 than I'd ever been - gained muscle, probably done everything right except maybe recovery, but yeah, there were times when I lost focus.
"I'll use a saying from Babs Keating: 'A clap on the back is six inches away from a kick in the arse.' There was loads of people giving me that clap on the back. Soon enough, they were kicks in the arse."
Crediting his wife Cliodhna with helping to bring him back down to earth, this most recent experience of trawling through his life has allowed time for some welcome reflection.
Departing Tipperary to take his chances with Dublin, amidst the regrets Ryan O'Dwyer still dwells upon that courageous decision has been vindicated many times over now.
Thursday's Laochra Gael is only the latest indication of his wisdom.
Ryan ODwyer's Laochra Gael will be aired this Thursday, 14 January on TG4 at 9.30pm.
Download the brand new OffTheBall App in the Play Store & App Store right now! We've got you covered!
Subscribe to OffTheBall's YouTube channel for more videos, like us on Facebook or follow us on Twitter for the latest sporting news and content.