Inexactitude does not sit well with Paul Flynn.
"We played Kerry there in 2003," he clarifies amid expectations that Waterford are set to host their first Munster Championship game in twenty-three years this afternoon, "I'm after googling it here."
After "bottoming-out" as Denis Walsh described it in The Revolution Years, Flynn admittedly has reason to recall Waterford's redemptive defeat of Kerry ten years on from a reversal of fortunes in 1993.
Scoring 2-2 in a Deise side on a distinctly different trajectory to that which John Meyler's Kerry caught out in Walsh Park, as Waterford's exodus nears its conclusion, Flynn feels the pull of nostalgia.
Yet, it is the romanticism of how things once were that possesses a hold over the Ballygunner man as Waterford ready themselves to come home.
I wouldn't swap playing in Cork or Thurles. Home venue wouldn't have had any great significance one way or the other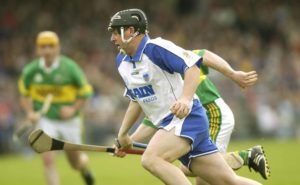 For the sake of parity within a provincial structure that bears few similarities to that which he played in, Paul Flynn is content that Waterford will be starting on an equal footing in 2019.
"Having Waterford back playing in Walsh Park is a big plus," he admits as Páraic Fanning's side prepare to welcome Clare this afternoon.
"Páraic obviously went in there and just told them that we're playing here.
"After 'Newbridge or Nowhere' last year and the precedent that set, as long as Walsh Park was reasonably fit for purpose the Munster council weren't left with any option really.
"Up to the introduction of this new structure, Walsh Park was a functional county ground for National League and county championship games.
"This new structure, with the flick of a pen, made it seem non-functional."
Whatever advantage Waterford may reap, however, Flynn remains uncertain about a potentially Pyrrhic victory that masks a grand scheme he has yet come to terms with.
"Absolutely not," he responds to the suggestion that he may have liked to play within the current structure, "the league was the league, the championship was the championship, and there was a great thrill in playing knock-out hurling.
"I wouldn't swap playing in Cork or Thurles for more games in Walsh Park. We might have got beaten most of the time, but it was the anxiety, the fear of that build-up where you knew your season might be over that night.
"Home venue wouldn't have had any great significance one way or the other."
That Flynn, a stellar talent whose greatest days were forged in places other than Waterford, isn't quite so excited about the county returning home shouldn't perhaps be all that surprising.
I can remember the sense in our dressing-room being, well fuck it, if they can do it we can do it.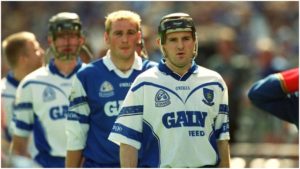 "Sure back then almost all Munster Championship games were played in neutral venues anyway," Flynn's former captain and club-mate Fergal Hartley reasons, "we were never disadvantaged for lack of a home venue in Munster before last year's restructure."
Another of the key figures behind Waterford's renewed success at the turn of the millennium, Hartley, like Flynn, retains a particular fondness for a career bereft of home comforts.
"Prior to 1998 you just didn't know what you were going to get from Waterford," Hartley reflects honestly.
"We could perform well or we could be hammered. We regularly shipped big defeats in the Munster Championship and National League, but from '98 onward that changed."
True enough, across a decade where the county played two Munster Championship games in Walsh Park, a beggared Waterford endured the ignominy of losing to every one of their five provincial opponents at one stage or another.
Citing the maturity of those players involved in Waterford winning the U-21 All-Ireland in 1992, the successive arrivals of two McCarthys from Cork was similarly instrumental in orchestrating a turnaround.
"Gerald McCarthy came in with a big reputation," Hartley remembers, "and that would certainly have brought with it professional standards that we weren't used to.
"We won a few games early on in the National League [in '98] because we were far better prepared at that stage than some of teams we were playing against.
"That was the real start of Waterford in modern hurling."
Yet, mirroring Paul Flynn's assessment on such matters ("the league is the league"), it was the sea-change in championship hurling that struck Hartley and Waterford as further reason for optimism.
"When Clare, Wexford and then even Limerick went close during the 1990s it gave us confidence," Hartley admits.
"I can remember the sense in our dressing-room being, well fuck it, if they can do it we can do it.
"When Justin McCarthy came in then, he had his problems for sure and the players did eventually turn against him, but he had serious strengths as well.
"When playing under him, we always felt we could win. We felt that this guy believes is us, and that just became ingrained.
"He wasn't a sports psychologist or anything of that ilk, but he just had an absolute inner-belief that eventually rubbed off on us."
As attendances rose and hurling became, in Hartley's words, "sexy," Flynn recalls the great fortune Waterford had in hitting their stride "when there was 40,000 or more at most Munster Championship matches."
Hartley adds: "From 1998 to 2005 when I finished, nearly every Munster Championship game I played was pretty much in front of a full house."
Winning two of the four Munster finals they contested between '98 and 2004, on only one occasion did the attendance dip below 50,000 - that the '02 final was played in Páirc Uí Chaoimh on the day of a World Cup final perhaps explains away some of the reluctant travelers.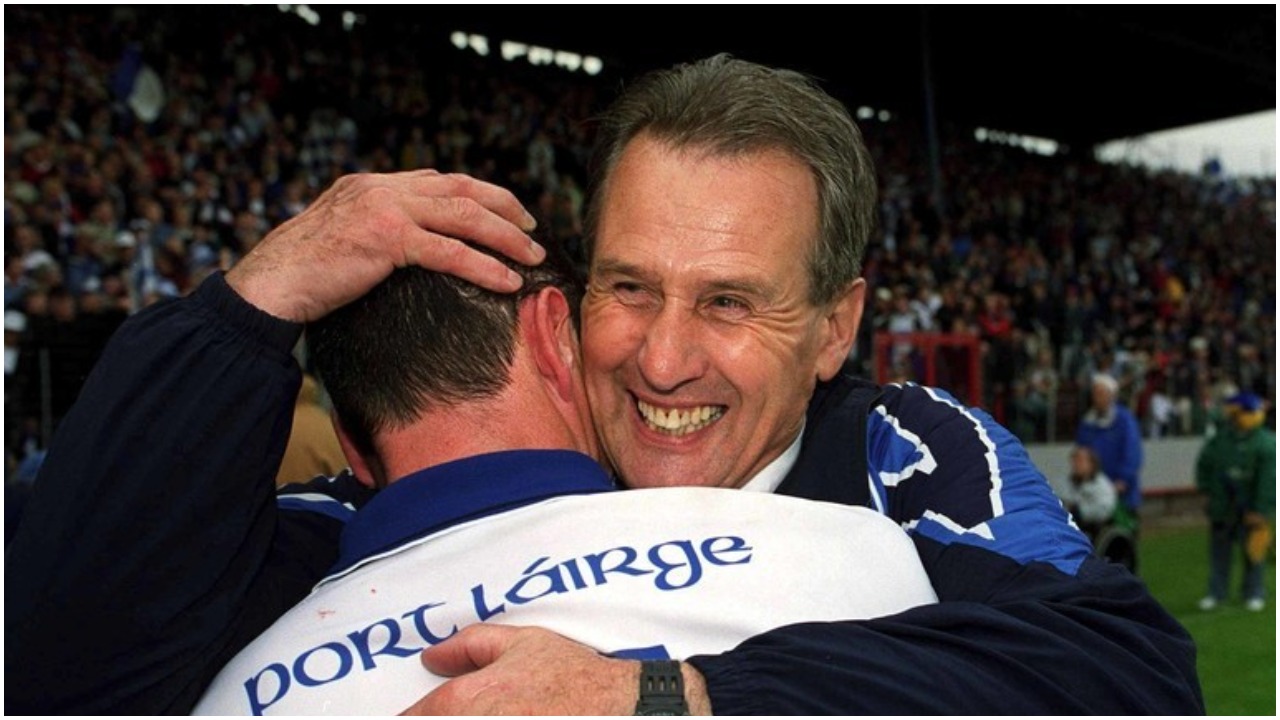 Despite this shared fondness for days gone by, Hartley and Flynn remain excited by the prospect of Waterford building upon the foundations McGrath put in place with Fanning at the helm.
Furthermore, they appreciate that benefits they scarcely knew may manifest themselves now that a 'home' fixture will not take place in Limerick or Thurles.
"The less fuss the better," surmises Flynn when it comes to preparing for this afternoon's visit of Clare.
"Look at things like travelling, and not having to have lads waiting around on buses. They can concentrate, get their food at home and be more familiar in their surroundings on the pitch.
"You're shooting into goals you know, you're aware of the bounce of the ball, your peripheral vision will be that bit better.
"A lot of that is built in naturally, but it's only when it happens that you think of the advantage."
That is not to say all's well that ends well, exactly.
Where Walsh Park was scarcely capable of meeting the needs of the Munster Championship during the heady days of the late 90s and early 00s, hurling's popularity has scarcely abated.
Although people are not flocking to games in the kind of numbers that was reserved for the cut-throat, knock-out format of old, Waterford's home ground remains barely credible in comparison to all but Clare's Cusack Park.
Of the decision to redevelop the ground with the hope that it may one day become more than the "functional" space Flynn describes, Dermot Crowe has captured the schism afflicting Waterford's hurling hierarchy as to what the best course of action ought to be:
There is a body of opinion, strongly represented by influential financial backers, which argues a golden opportunity is being missed in not choosing a green-field site on the edge of the city at Carriganore where a first-class sports centre is located with generous parking space, adjacent motorway access, ready-made modern dressing rooms, gyms, catering and conference facilities.
Under the ownership of Waterford IT, with plans already afoot to ignore the allure of Carriganore and attempt to bring the county's chosen ground up to scratch instead, resentment remains palpable in certain quarters.
"It is a hugely controversial topic here," Hartley explains, "a lot of people for and against it.
"Even though everyone is very positive and excited about the prospect of a home Munster Championship game, the backdrop to all that is the redevelopment of Walsh Park.
"It's a whole mixed bag of emotions there."
A detail that shall scarcely impact upon a panel of Waterford players determined to rectify the mistakes of 2018, Paul Flynn is nevertheless unable to shake the feeling that another poor year may bring people round to his way of thinking.
"I think the new provincial structure is still so new that people don't know about it yet.
"But if Waterford don't make it out of Munster this year people down our way won't be to happy with it anyway," he suggests with a knowing laugh.
Subscribe to Off The Ball's YouTube channel for more videos, like us on Facebook or follow us on Twitter for the latest sporting news and content.