Senator Shane Cassells argued for the building of a new signature stadium that will aid Ireland in their bid alongside the UK to host the FIFA World Cup.
As part of a bid to host the World Cup alongside the United Kingdom, Senator Cassells is calling for the development of a new stadium in Dublin.
He believes that this will boost the bid in Ireland's favour, and without the stadium, the bid might as well not go through.
However, while on Thursday's OTB AM, Cassells was involved in a heated debate with host Ger Gilroy.
"Should we be bidding?" Gilroy asked. "It doesn't make much sense for us to invest in stadiums when we have plenty of stadiums; we actually have too many stadiums at the moment.
"The whole notion that we would try and win a World Cup [bid] and use that as an excuse to try and build a new stadium is madness, actually."
While he was open to the question of not bidding for the World Cup, Cassells suggested that the main reason many people argue against it is down to the money that is spent.
"That goes to the heart of the conversation," Cassells said. "That is why we were having that conversation in the committee. Should we be bidding at all? That is a fair question.
"I think it is worthy of consideration. Anytime we talk about spending money on sport in this country, a whole load of different plethoras of things will be thrown out to say, 'no, we shouldn't'."
"No one on this show is going to say that we shouldn't spend money on sport," Gilroy responded. "We are the opposite! We just think it should be spent properly, and spending money on a stadium that is going to be largely a white elephant [is not that].
"What you are calling for is a signature stadium, a third major stadium I presume in Dublin. Who is going to be the tenant, when will that ever be full?"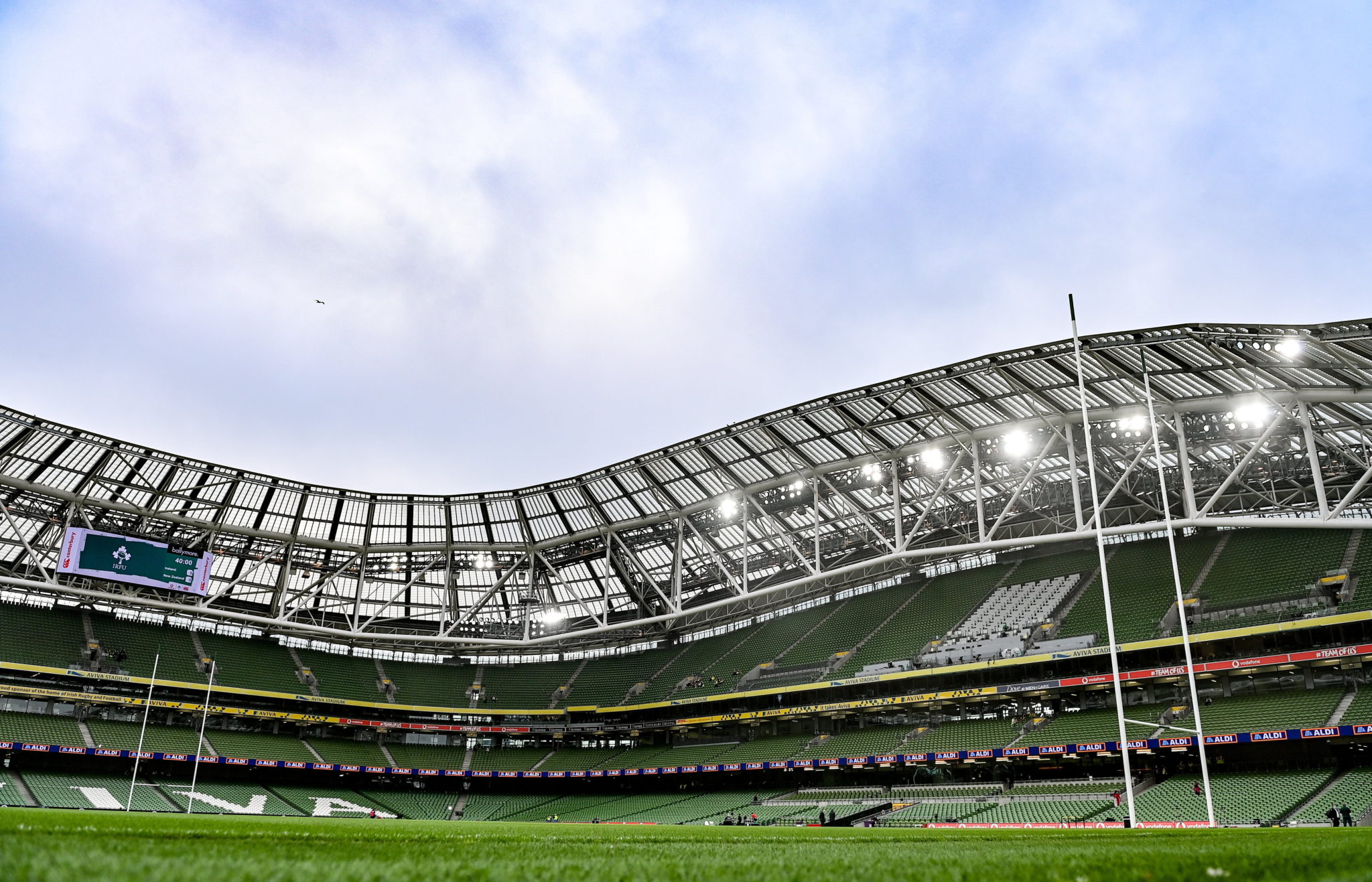 Cassells agreed that there would be no point in building a stadium that would not be used after the major event.
"That is the conversation that needs to happen," Cassells said. "Obviously there has to be a legacy. We have seen this with cities before and the Olympics.
"Are we going to say that there shouldn't be any world events?"
"Yes!" Gilroy responded. "We should never try and host a World Cup. We should never try and host an Olympic Games. It is a complete waste of money. It is the transfer of money from the taxpayer to massive, multi-global sports organisations for no other reason than the vanity of politicians."
One of the reasons Gilroy disagreed with the notion of a new stadium was the example of Páirc Uí Chaoimh, which is seldom ever sold out.
While he is not suggesting a stadium to rival Croke Park in size, Cassells suggested that the joint bid with the UK will determine what sort of stadium is built.
"I am not saying that we have to build a stadium of that magnitude," Cassells said. "As part of the bid, we would have to look at what our requirements would be.
"Remember, the UK are leading the charge on this. Obviously we are not going to be hosting the final or the semi-finals. So, we have to look at what our part in this would be.
"That would inform the type stadium. That doesn't mean that you are building the €800 million stadium. It could be significantly less than that."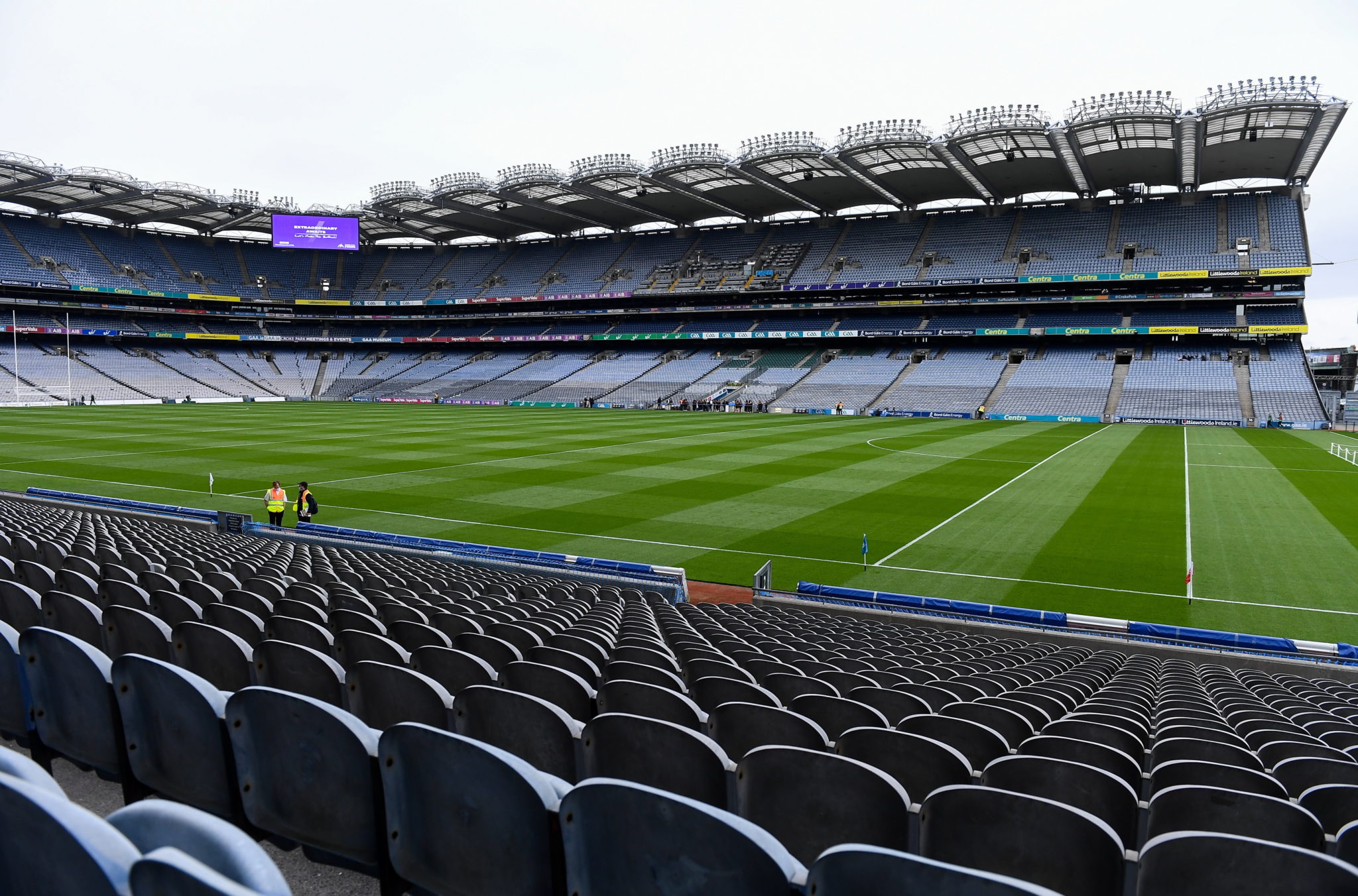 Money should be spent elsewhere other than stadiums
For Gilroy, the idea that money would be spent on a stadium rather than spread across the country to promote grassroots sport is a typical vanity project for politicians.
"Packie Bonner was in last week talking about the benefit to our healthy, education and social policy," Gilroy said. "You are not investing in the things that will actually help that!
"You are saying, 'Let's build a stadium that will never be full!'"
Cassells, who was a sports journalist prior to politics, was adamant that a World Cup bid would indeed have its benefits.
"I am hugely invested in sports, Ger," Cassells said. "I was a sports journalist for 20 years. I've stood on plenty of pitches, on plenty of sidelines. So, to throw the remark at me in terms of being a politician and using sport? I was in sport long before I was a politician, my friend!
"I'm saying there are benefits to getting the FIFA World Cup. But, we have to be honest with each other. If we are serious about doing it, then we need to make sure we have a bid and a stadium that actually can win. Otherwise, let's forget it now and not do it!"
Download the brand new OffTheBall App in the Play Store & App Store right now! We've got you covered!
Subscribe to OffTheBall's YouTube channel for more videos, like us on Facebook or follow us on Twitter for the latest sporting news and content.