In what is already the most difficult event for a pentathlete, Natalya Coyle was dealt no favours by her assigned partner in the showjumping event, according to jockey Davy Russell.
The three-time Olympian had been well in medal contention heading into the penultimate round of the contest before a disastrous score of 234 in the showjumping saw her drop down to 19th place.
Coyle's horse Constantin, who had been randomly assigned to her, refused a number of hurdles that effectively ended the Meath woman's medal hopes.
The horse in question also proved troublesome for Uzbekistan's Alise Fakhrutdinova, who was left with a score of 226 out of 300.
Speaking on Friday Night Racing on Off The Ball, Russell broke down what went wrong for the three-time Olympian as she was unfortunate to be paired with a horse that OTB presenter Johnny Ward remarked 'God couldn't get to jump'.
"I didn't see the whole round, but I saw the incident," Russell said. "I suppose that is probably where they are deserving of the gold medal, why it is so hard to get a gold medal in that discipline.
"It basically was, what I feel, there was a confusion there between the rider and the horse, and I would be 100% sure that Natalya did nothing wrong.
"It was entirely the horse's decision to do what happened; she set the horse up perfectly for the fence, but he just had no brain to go down and do what he was supposed to do.
"It was a very stupid thing, what the horse did. [Coyle] did an incredibly thing, I don't know how she stayed on him for as long as she did.
"He didn't look like an Olympic standard horse to my eye anyway. But you can't really complain, those are the cards that you are dealt."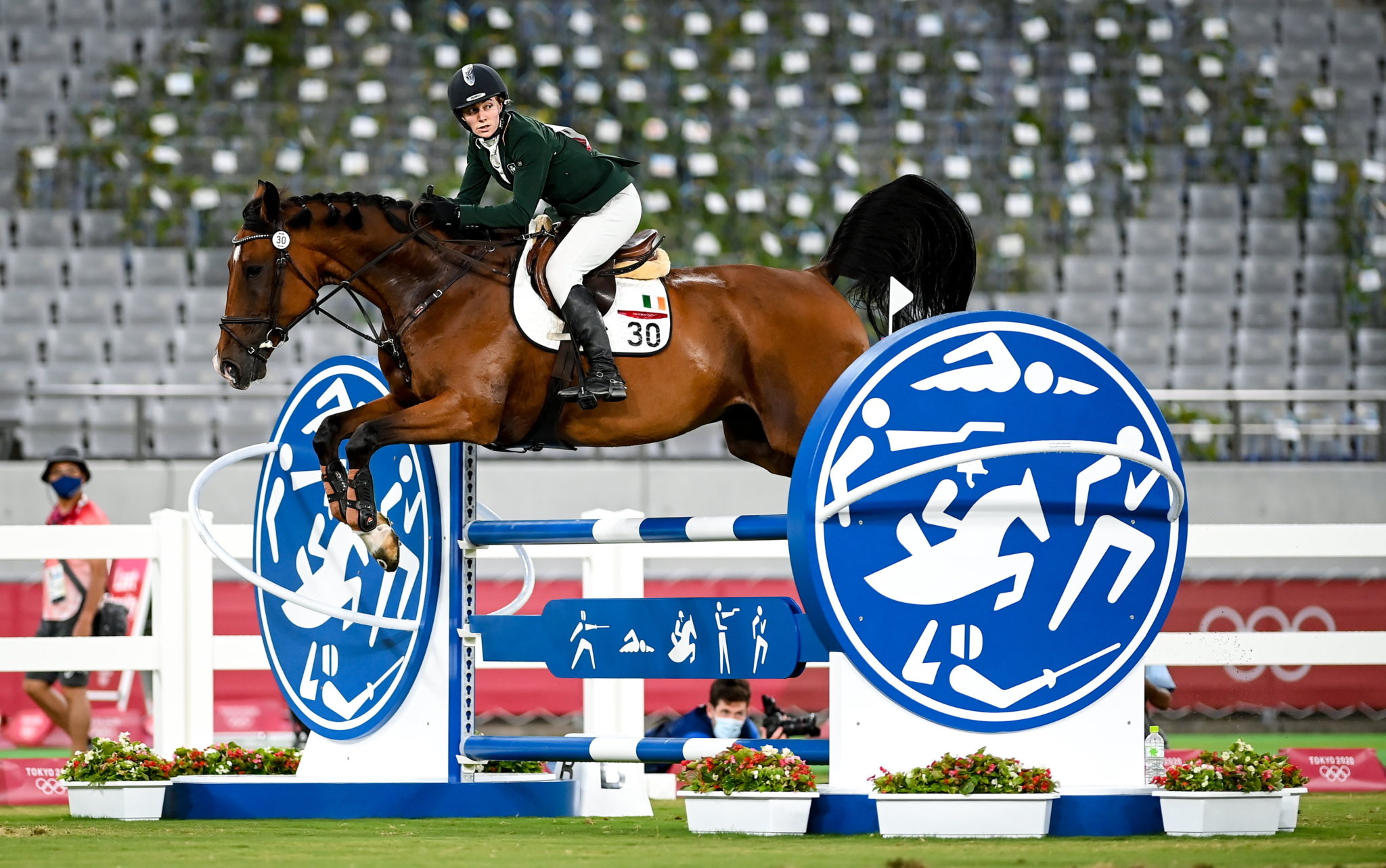 Showjumping is particularly difficult to master
For Russell, to be a top-level showjumper is difficult enough, without having four other sports to worry about.
For this reason, Russell believes that Coyle deserves extra praise for hanging on with her horse as long as she did.
"It is very technical," Russell said. "It is a specialised side of the equestrian world. What they can do with horses is phenomenal, and Natalya is a very accomplished rider.
"To be honest, for me to go into a showjumping ring, I wouldn't be as good as Natalya; it takes an awful lot of work.
"You have to have the contact, as well as your leg, on the horse, so you are pushing and pulling at the same time, and to get both right, it is a very difficult thing to get right.
"The horse just didn't read the signals correctly and there was a breakdown there.
"Showjumping is an incredibly technical event as in what goes on from what the rider is doing to the horse and the way they can measure strides.
"A showjumper can land at the back of an obstacle and know exactly the amount of strides to get to the next obstacle, and they are only after seeing that course probably within the hour.
"It is very difficult for Natalya to be a really good showjumping rider when she has to concentrate on all of the other events.
"She was just unfortunate with the horse that she got partnered with."
Russell is one of the captains of the Hurling for Cancer teams, however this year, due to the COVID-19 pandemic, the match at Newbridge has had to be called off in favour of an online auction.
Anyone wishing to support the Hurling for Cancer charity can log in to the online auction and bid on a number of incredible items.
Download the brand new OffTheBall App in the Play Store & App Store right now! We've got you covered!
Subscribe to OffTheBall's YouTube channel for more videos, like us on Facebook or follow us on Twitter for the latest sporting news and content.