Irish lightweight boxer Kellie Harrington won gold in Tokyo after beating Brazil's Beatriz Ferreira on the final day of the Olympics.
The St Mary's boxer came back from a 3-2 decision against her in the first round to take the second two rounds and ultimately win her lightweight final by unanimous decision.
Standing on top of the podium as Amhrán na bhFiann was played out, Harrington could not fight back the tears as she celebrated one of the greatest performances by an Irish boxer ever, not just at the Games.
Speaking to RTE after her medal presentation, Harrington was humble in her victory, reminding the world the true class that she is in and out of the ring.
"I feel relief," Harrington said. "We are all champions! Everyone who stepped in between those ropes are champions. Every fight has been a tough fight, every fight has been a gold medal fight. It is just fantastic."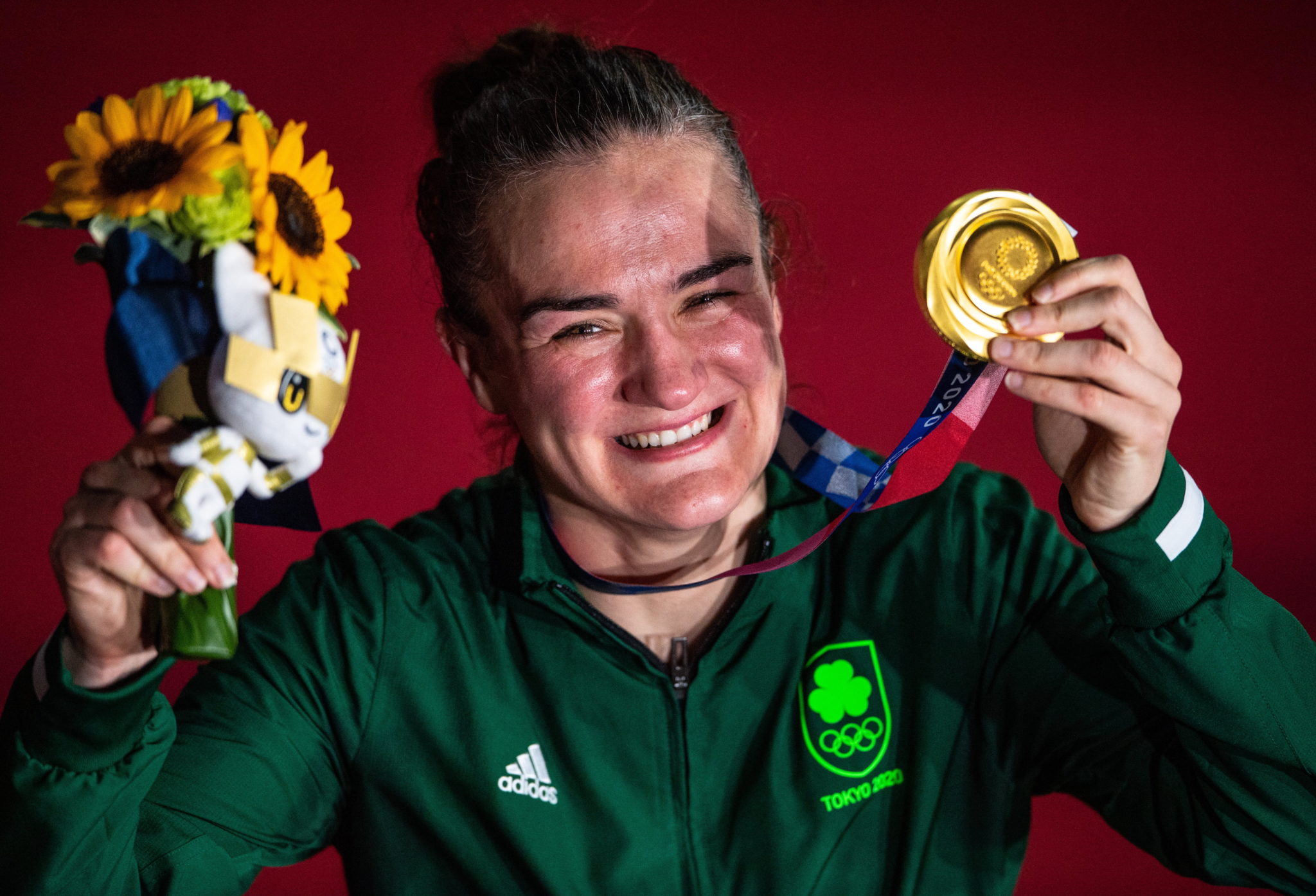 The St Mary's boxer was understandably exhausted after putting together a brilliant performance against the Brazilian know as 'the beast'.
She joked that she cannot wait to relax on the couch as soon as she gets home to Portland Row.
"I just can't wait to get back home, sit on the couch and just sleep," Harrington said. "I am absolutely exhausted to be honest.
"I am like a fluffy pigeon going around at this stage! What a journey. There have been times in my career when people have said, 'the whole country is behind you'.
"This time, I really, really feel that the whole country is behind me! People might say that it was pressure, that it would be a weight on my shoulders, but I actually really didn't.
"I knew, no matter what happened out here today, whether it was gold or silver or whatever, I knew that I had made myself proud, and I had made the people of Ireland proud regardless of the colour of the medal.
"Just being here and putting the nation of the map, it is just the stuff of dream."
In spite of being firmly in control for two out of the three rounds, Harrington could not explain how she felt the fight went, but knew that she had the bout won after a commanding second round.
"I haven't got a clue, because I don't really know what happened in there," Harrington said. I know that I was down in the first round and then came back, it was a close round.
"The second round I got, and then i felt the third round was pretty close as well. I think it was all in the second round, but I don't really know.
"I am speechless again. It is just amazing, and thank you to the people back home for all of the support. It really means the world to me."
Indeed are proud to support Team Ireland at the Tokyo 2020 Olympics
Indeed believes the world works better when people are given every opportunity to unleash their true talents. #TalentUnleashed
Download the brand new OffTheBall App in the Play Store & App Store right now! We've got you covered!
Subscribe to OffTheBall's YouTube channel for more videos, like us on Facebook or follow us on Twitter for the latest sporting news and content.