Irish boxer Kellie Harrington is guaranteed a silver medal in Tokyo, but is a strong favourite to take home the gold when she clashes with Beatriz Soares in the early hours of Sunday morning.
Harrington has been praised by her teammates and pundits alike in the build-up to her gold medal fight, with almost everyone suggesting that she is on form to take home the gold.
Olympic gold medallist in 1992 Michael Carruth was on Off The Ball during the week stating that same thing, suggesting that although she did not have the perfect fight in her semi-final, Harrington still looked as if she was set to win gold.
Speaking on the Olympics Show on Off The Ball on Saturday, Irish Sun journalist Kevin Byrne discussed the upcoming fight, suggesting that sometimes it is just winning, it doesn't matter about having a perfect performance.
"Michael Carruth would know all about it," Byrne said. "He put in probably a career best, one of the greatest performances from an Irish boxer you will ever see, when he won the gold medal against Cuba in 1992.
"I was chatting to Kenneth Egan as well and he is so excited for Kellie Harrington, she is going to be waking up soon to go to an Olympic final.
"Both of them have the same worry, that Kellie's hands are just too low! She is going in against this big-punching mauler, and both of them seem to be worried about the same thing.
"They just want her to keep her hands up a little bit more, be a bit more coy about it and protect herself.
"If you start taking shots from this Brazilian woman, you could lose the first round and then the fight could go downhill."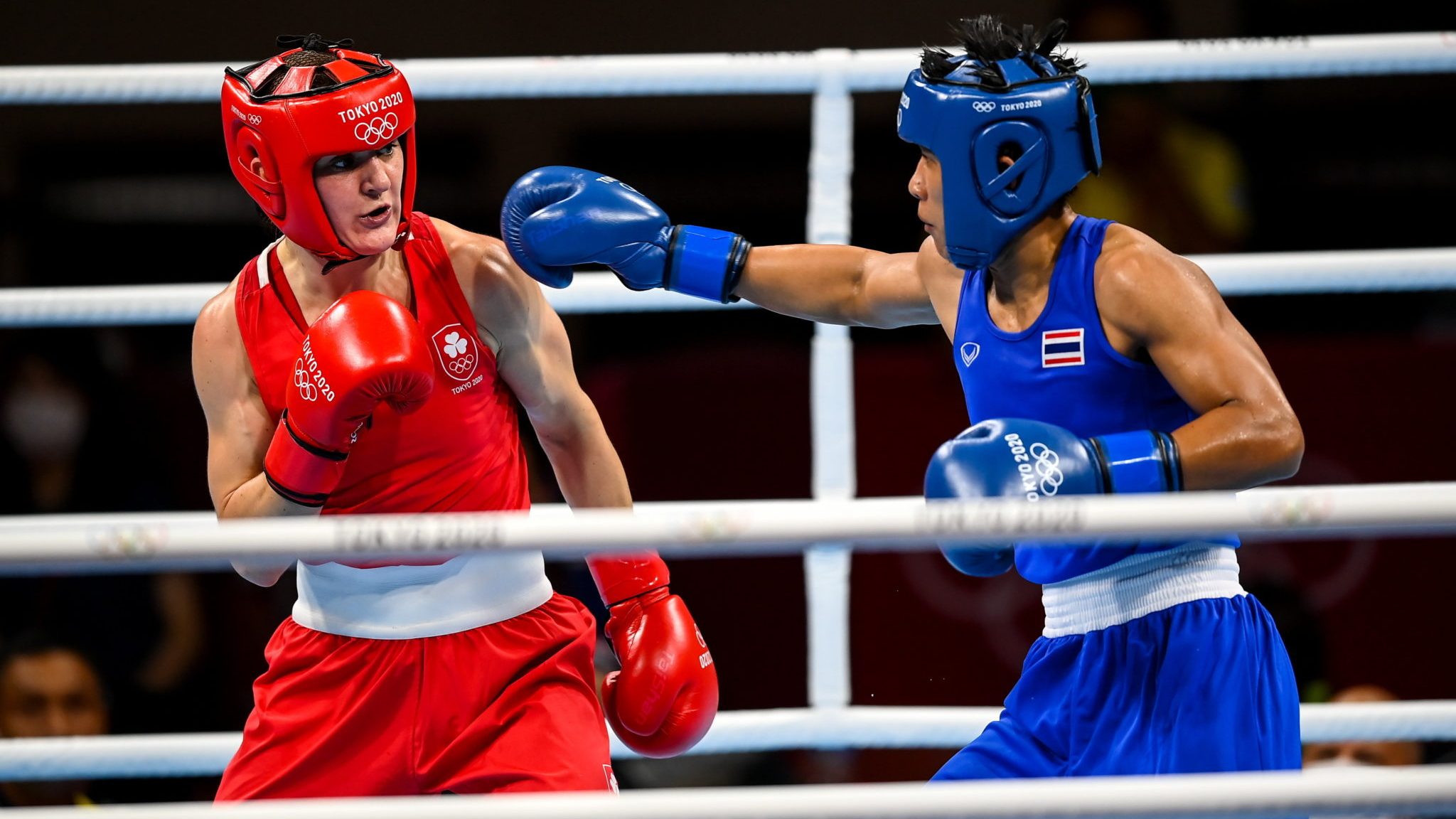 While he knows that Harington's low hands and tendency to not always protect herself could cause her some issues against the Brazilian, Byrne recalled a similar encounter involving an Irish boxer that he feels Harrington can emulate.
"The fight that I am thinking of… [was John Joe Nevin] in London in 2012 against the Mexican Oscar Valdez, who is now one of the top professionals in the world," Byrne said.
"Thar was against a come-forward fighter who could hit harder, who could knock you down with one punch, and he did knock John Joe Nevin.
"But Nevin managed to use his brain, use his boxing skills, nick the rounds and win the fight. I think that got him a medal and he went on to the final.
"That is what Kellie Harington has to do this time. She has to be punch-perfect, and if she wins it, it will be up there with Carruth in '92, some of Egan's in '08, John Joe Nevin, etc. It is going to be up there."
Indeed are proud to support Team Ireland at the Tokyo 2020 Olympics
Indeed believes the world works better when people are given every opportunity to unleash their true talents. #TalentUnleashed
Download the brand new OffTheBall App in the Play Store & App Store right now! We've got you covered!
Subscribe to OffTheBall's YouTube channel for more videos, like us on Facebook or follow us on Twitter for the latest sporting news and content.