Irish Paralympian Ellen Keane could not be more proud to call herself that, and will correct anyone who calls her a plain old Olympian, however that was not always the case.
Keane appeared on the Late Late Show in February this year, correcting the use of the word 'Olympian' by some members of the media, as she and her teammates are proud to call themselves 'Paralympians'.
While some would consider the two terms almost interchangeable for an athlete with a disability, Keane hoped to explain why she and her teammates do not like to be referred to as Olympians.
Speaking on Off The Ball, the four-time Paralympian explained how she grew to love being called a Paralympian, having previously rejected both terms.
"I've never enjoyed being called an Olympian, because I am not, and I never will be," Keane said. "But I have never felt so passionate about correcting people.
"I've never felt so passionate about the importance of acknowledging that I am a Paralympian over an Olympian.
"When I was younger, I didn't really fully appreciate what the Paralympics were in the sense that it is the biggest sporting event in the world for people with disabilities.
"It is also one of the most covered sporting events in the world after the Olympics and the World Cups, and it is a really big deal. I don't think I appreciated how big a deal it was until I got older.
"Even when people called me a Paralympian I would shy away from it, and that stemmed from my insecurities about my disability because I was really embarrassed, and had self-esteem issues and body confidence issues with my arm.
"I wouldn't want to talk about my sport and I wouldn't want to talk about being a Paralympian because when I did that it was acknowledging that I had a disability."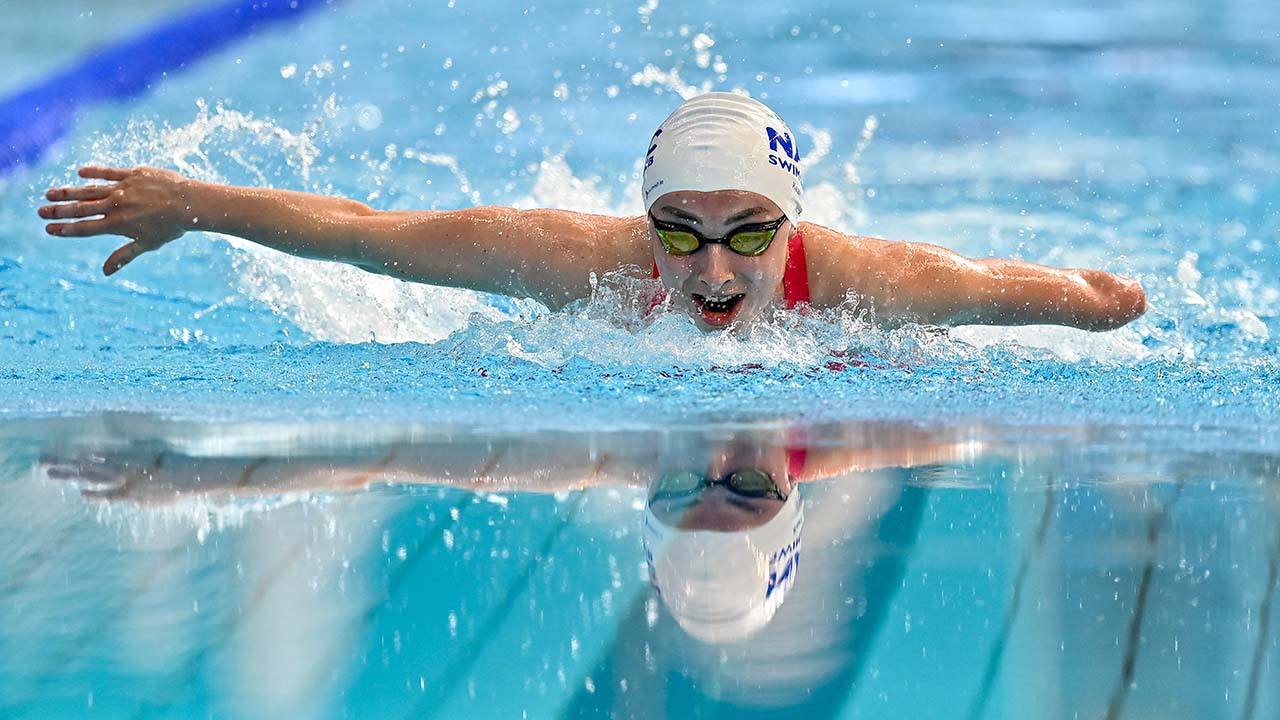 For Keane and her teammates, the language around the Paralympics is vital to creating an acceptance of people with disabilities in society, as that is the original purpose of the games.
"As I got older, I learnt to embrace my arm and I love my arm and my body and everything that my disability has given me, I love all of that," Keane said.
"Now when I get called an Olympian, it is people acknowledging the hard work that I have done, but it is also people not acknowledging that I have a disability.
"So, when I do get called an Olympian, I literally am like, 'no, no; I am a Paralympian,' and I am so proud to say it, I am so proud to talk about it.
"That was the original purpose of the Paralympics; it was to show society that you can integrate people with disabilities into society.
"That is what the Paralympic movement continues to do. Yes, it is at a very high level for athletes, but it is also showing the world what people with disabilities can do.
"So, I just think it is very important for me to constantly be proud of it, and constantly correct people when they choose to call me an Olympian."
Download the brand new OffTheBall App in the Play Store & App Store right now! We've got you covered!
Subscribe to OffTheBall's YouTube channel for more videos, like us on Facebook or follow us on Twitter for the latest sporting news and content.