With the opening ceremony of the Tokyo Olympics to take place on Friday, we look ahead to some of Team Ireland's medal hopefuls ahead of the 28th Olympiad in Japan.
Journalist Cathal Dennehy joined us from Tokyo to give his take on who to look out for in particular from Team Ireland.
Team Ireland at Tokyo 2020
Dennehy believes that Ireland's prime home to bring home a bronze, silver or gold lie with one of Team Ireland's race walkers.
"Our best chance of a medal overall would probably be Brendan Boyce, who was sixth in the 50km at the World Championships in Doha.
"Because of the gruelling conditions, the IOC got a bit scared and moved the race walks and marathons 830km north to Sapporo, where it is usually about three or four degrees cooler.
"But it is still going to be pretty oppressive, in the mid to high 20s in humidity, so that will turn into a bit of a slog. There is no better man than Brendan Boyce because he loves it tough, so he could well come through and get a top five or top six position.
"If you are in that region then you are sniffing the medals."
Paul O'Donovan and Fintan McCarthy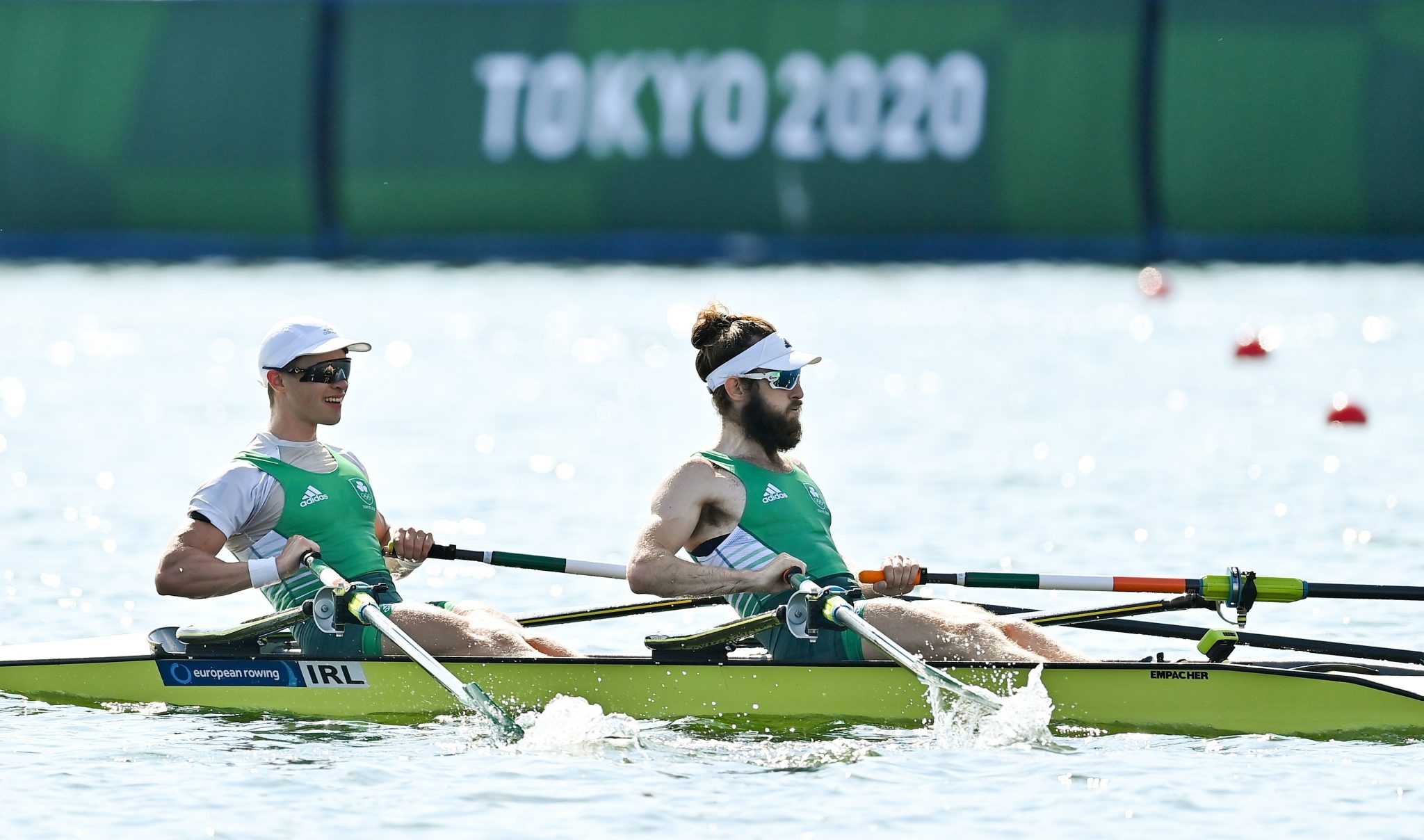 Dennehy believes that Ireland are in the unique position of going into a Games with certified favourites for one of the events, in rowers Paul O'Donovan and Fintan McCarthy.
"Thursday morning [Tokyo time] is the morning to tune in with a passing interest in the sport.
"Early hours of Thursday morning [Irish time] is Paul O'Donovan and Fintan McCarthy in the lightweight double sculls.
"Have we ever had a gold medal favourite as strong as this going into the Olympics? I'm not sure we have, even Katie Taylor in 2012 was in around the same odds.
"That is based off one piece of form, the Europeans this year - all of their rivals for the gold are the same rivals from the Europeans. The same boats, the same crews.
"It was classic O'Donovan-McCarthy: stay in contention until the last 500 and then just blow them all away with a finish that they can't match.
"Assuming that the level will go up a notch, but they should go up a notch too. There is all the pressure of the big day but Paul has done it all, and maybe the Olympic stage could get to Fintan - but he's won a world title with Paul O'Donovan."
Ciara Mageean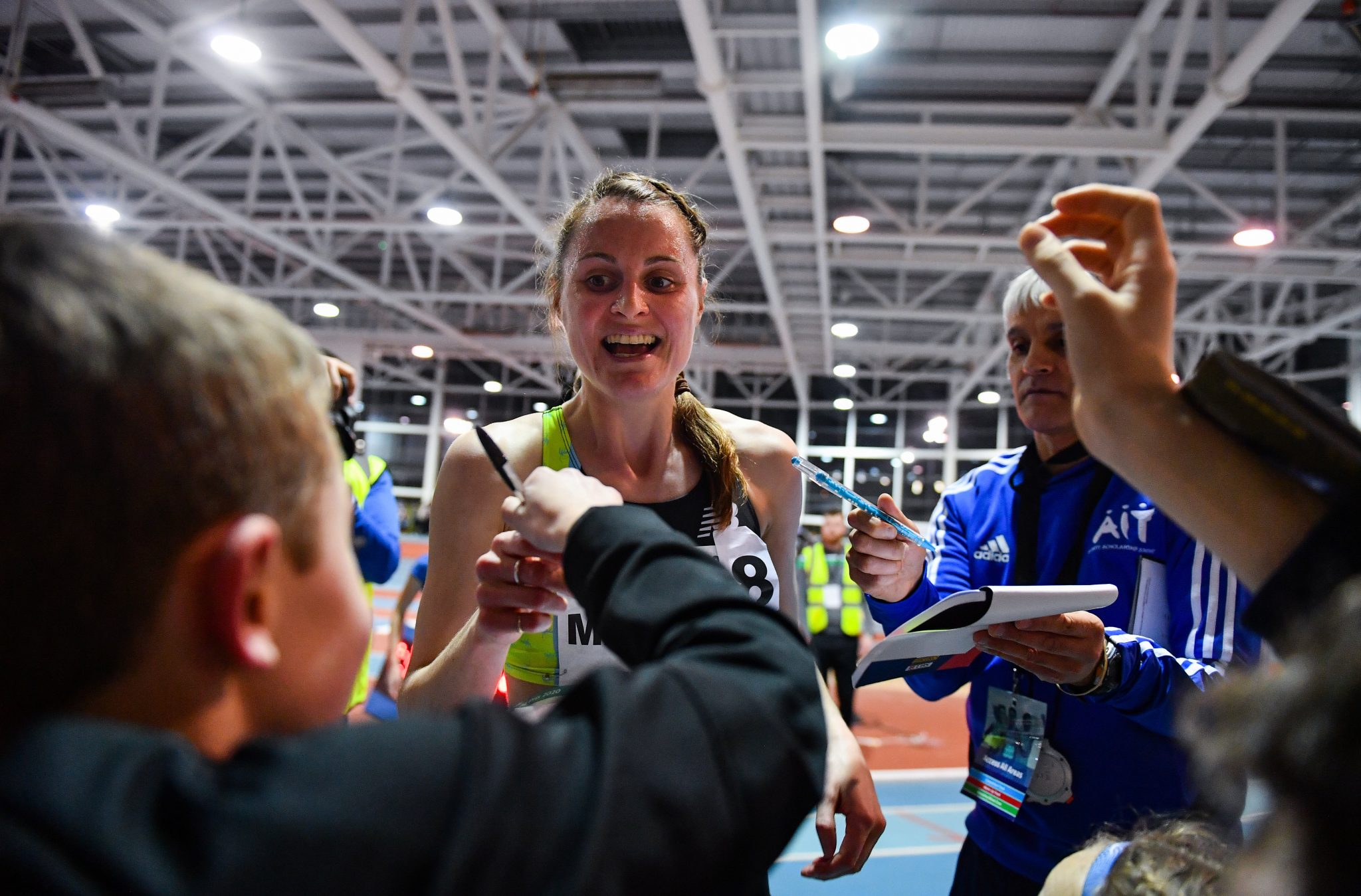 Dennehy believes that Mageean may not medal, but that in such a competitive field, achievement should be cast in different terms.
"It has to be now or never for Ciara, she raced quite sparingly this year and I'm not sure if that was part of the plan or just to avoid over-cooking things. Maybe it was due to niggles," Dennehy said.
"She finished 10th in the world final in Doha in 2019 - I think it'll be touch-and-go again."
Dennehy believes that Mageean's event is undoubtedly one of the most competitive at the Games.
"The 1500m is one of the blue ribbon events, you're talking about a sport that is rivalled in terms of its reach by only football or maybe boxing.
"I always compare Ciara Mageean with if the soccer team makes a World Cup quarter-final; we're not going to be crying and saying that they under-performed if they finished seventh or eighth.
"We're celebrating that they made the top eight in a truly global sport, and if she can make the top eight or 10 then it will be a huge achievement for her."
Indeed are proud to support Team Ireland at the Tokyo 2020 Olympics. Indeed believes the world works better when people are given every opportunity to unleash their true talents. #TalentUnleashed
Download the brand new OffTheBall App in the Play Store & App Store right now! We've got you covered!
Subscribe to OffTheBall's YouTube channel for more videos, like us on Facebook or follow us on Twitter for the latest sporting news and content.