The opening two episodes of the new ESPN / Netflix documentary series on Micahel Jordan, The Last Dance, have debuted, and we have been digesting all the action so far.
Eoin Sheahan was joined by Kieran Donaghy, Ronan Mullen, and Jarlath Regan for the opening episode of Off The Bull, wherein we review each couple of episodes every Tuesday morning after their release.
Plenty happened in the opening pair of episodes, and Eoin has highlighted the heroes and villains of the series so far.
We've had a look at the background stories of both Jordan and his Chicago Bulls number two man Scottie Pippen, as well as an insight into fractious relationships behind the scenes.
The General Manager of the Bulls at the time, Jerry Krause, proves to be a figure that causes plenty of divide, while we are expected to learn a bit more about former Bulls star Dennis Rodman in upcoming episodes.
Kieran Donaghy spoke in our opening review, about any negative takes on Jordan from the start of this series likely being from people who haven't experiences an elite level locker room.
"I think Jordan came out recently and said 'people aren't going to like me after this.' And I think people who aren't going to like him probably aren't going to be those who have been inside the inner sanctum of a dressing room, or within a team or a business that are trying to go somewhere and be excellent, and trying to achieve excellence.
"You see very quickly even from Jordan's upbringing... [his Dad] telling him he can't do something, that's the way Jordan was taught how to deal with things.
"He knows deep down if they [the Bulls] are to be great, they're going to need to be thick-skinned and able to take stuff.
"I think for Jordan it was more put this out there, the time has gone now, the dust has settled... I really don't think Jordan's worried. His brand is so iconic and so built-up by now that a few arguments or a fist-fight with Steve Kerr... people who say that's bad mightn't have been in a dressing room where you're trying to win."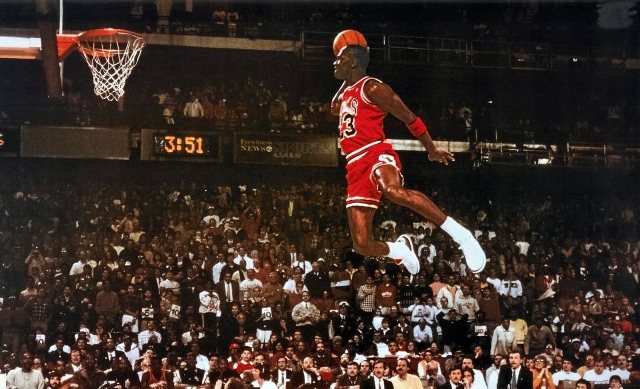 Jarlath asked Kieran if he himself had ever been in any physical fights at training that came up due to a difference of opinion.
"I have, and so have most other fellas that are trying to win something. You have to have that competitive edge. You never want it to get there, and people feel uncomfortable when it happens, but it's really happening for a reason.
"It was very rarely a physical altercation, it was more an argument that would lead to a physical altercation about something that we're trying to do to win a game.
"I want you to do something and you don't want to do something. But, Jesus, myself and [Aidan] O'Mahony used to be like two billy goats going around the training sessions!
"I got headbutted at basketball training one day for going too far... and this is a year we won the national championship in Ireland, so it wasn't like we were bottom of the table and everyone was throwing their toys out of the pram.
"We were being competitive and wanted to be the best. In basketball there's elbows flying, there's trash-talk happening, there's digs, there's bad belts when you go to the basket, there's sneaky things going on. Crowds are really close to you, they're able to get in your ear, the court is only 94 feet long."
All-Ireland winner Donaghy says he remembers one particular basketball training incident when he was a teenager that taught him a valuable lesson.
"I was at a Tralee Tigers basketball session when I was about fourteen. Two best friends that lived together were Vinny Murphy and Roscoe Patterson. Roscoe was from Boston, [a] great player. Vinny was originally from Kanturk, playing in Tralee.
"[They were] best friends, they drove to training together. This one night they tore the heads off each other around the court... it was heated. The following Thursday I went up to Vinny and said 'is everyting okay?'
"He was like 'will you stop, we were playing Uno that night until about three o'clock in the morning!' It was all sorted."
Ronan says the show so far has instilled a funny sense of nostalgia in him for a period in which he wasn't fully engrossed in at the time.
"It's like Stranger Things. It makes you nostalgic for a time that you weren't really cognizant of. For Jordan obviously we were around, but I definitely wasn't aware of basketball on this level.
"I probably knew who Michael Jordan was before I knew what basketball was. The whole world is once again, twenty years later, focusing on Michael Jordan.
"And it seems kind of fitting, because the scale of this thing, it would have been a shame if it fell under the radar in any capacity.
"The way things are, I think everyone's going to be tuning in. It's a remarkable piece of work, and I'm glad it came together."
Download the brand new OffTheBall App in the Play Store & App Store right now! We've got you covered!
Subscribe to OffTheBall's YouTube channel for more videos, like us on Facebook or follow us on Twitter for the latest sporting news and content.