Introspection is a rarity in the fight game, as a result of the braggadocio that usually surrounds combat sports.
Often, the leadup to fights of consequence is dominated by bad blood, outrageous trash-talking, and either competitor using the media as a vehicle to trod all over the other.
When a fighter loses there also tends to be a kneejerk reaction to the loss. Many quickly jump back into a camp right away, looking to erase the performance from memory.
This coming weekend is a little bit different, and the lack of all of the above has been refreshing.
It is what makes Saturday's main event between former middleweight champion Robert Whittaker, and Darren Till so damn interesting.
The discussion around this clash has largely been about self-reflection and mental health.
Whittaker is set to return after a disastrous run of injuries that had limited the Australian to four appearances since 2017.
After back-to-back wins over Yoel Romero, Whittaker was knocked out by now champion Israel Adesanya, last October, in front of a home crowd of 50-odd thousand of his compatriots.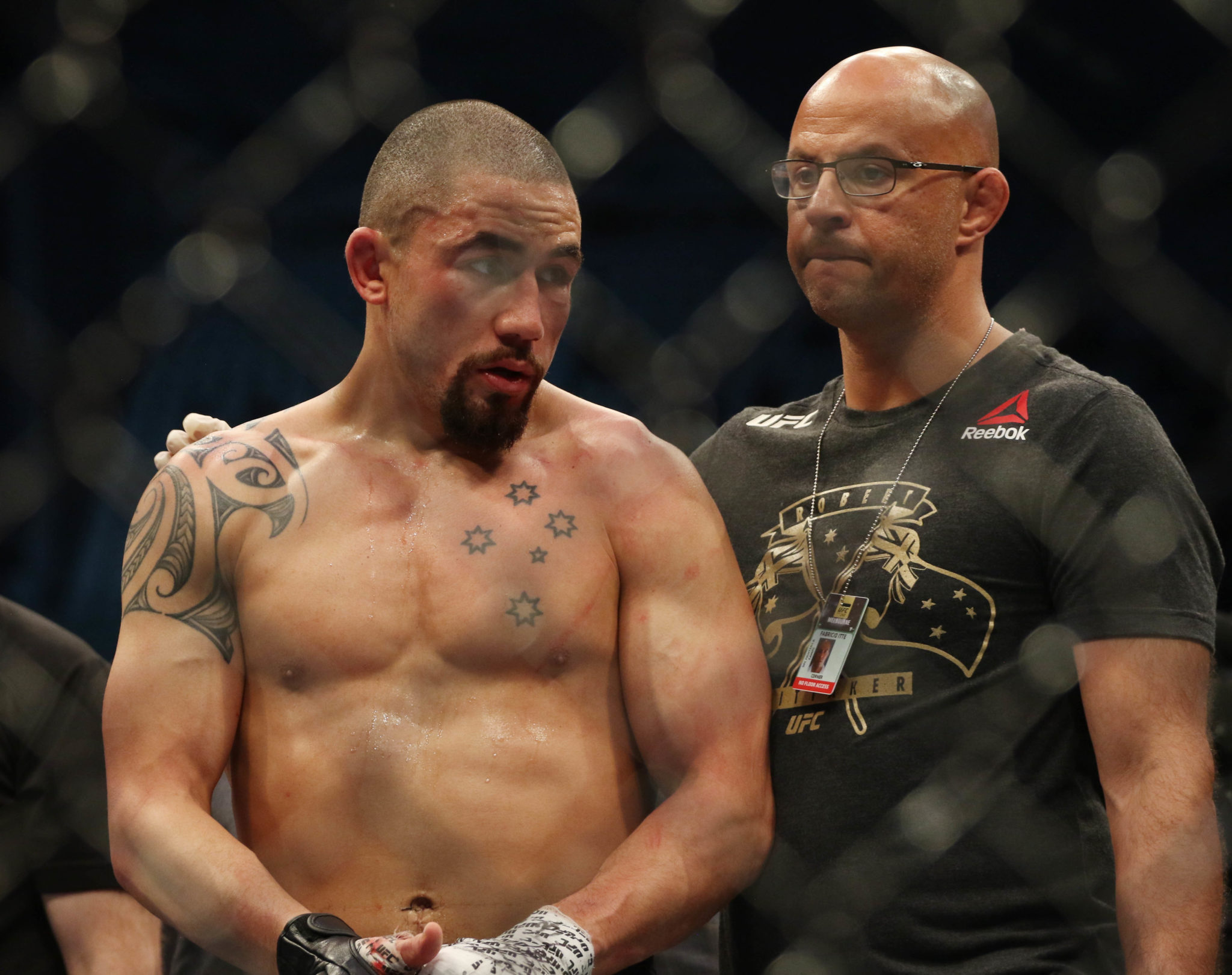 Following the loss, Whittaker turned down a fight with Jared Cannonier citing burnout as the reason.
In a sport where confidence, or the appearance of such, is paramount, Whittaker's admission was revealing and could have far-reaching consequences for the fight game.
It may force current and future fighters to prioritise their mental health moving forward.
The issues Whittaker faced earlier this year prevented him from competing at UFC248. His opponent this weekend, Till, has faced similar problems, most notably before his last outing against Kelvin Gastelum in November.
After coming through that encounter with a win, Till famously declared that he had contemplated faking an injury before walking out.
"To tell you the utmost truth, I didn't even want to go out there tonight. I was thinking of ways to fake an injury.
"I wasn't even bothered about the win, I'm just happy to overcome it."

"I was thinking of ways to fake an injury. I was scared to go out there."

This is Darren Till as you've never seen him before. An incredibly emotional and honest interview with @AdamCatterall 👏 #UFC244 pic.twitter.com/69uY0WYSFr

— UFC on BT Sport (@btsportufc) November 3, 2019
It is refreshing to see two of the world's best approach this topic with such honesty.
This discourse has continued into fight week, where both men have discussed their issues with confidence, and mental health, openly.
Whittaker, one of the sports most polite characters, addressed the media with the weight lifted from his shoulders. He described himself as "happy as Larry."
"That break I had was exactly what I needed. It lit a fire in me, it brought the enjoyment and the happiness back in what I do," he told MMAFighting.com.
The parallels between the two don't stop there. Like Whittaker, Till had been knocked unconscious on home soil, prior to overcoming Gastelum.
For his part, Till addressed the seismic ascent and dramatic fall that characterised his lightning rise in the sport.
"I was too confident, I was too cocky, and I just felt invincible. I felt like I couldn't be touched."
The win over Gastelum "brought a humble confidence back," according to the Liverpudlian.
Both men began their UFC careers as welterweights, before moving up a division, favouring healthy performances over potential size advantage.
Stylistically, the fight seems to be set up for excitement. Whittaker and Till are predominantly strikers with over 19 finishes by KO/TKO shared between them.
Both are confident in their ability, and with Adesanya due to take on Paulo Costa in September, a win for either man would see them vault into contention for a shot at the winner.
While it is unfortunate that Irish fans won't see this highly anticipated matchup in Dublin, as had been expected, Saturday's main event will have lasting consequences for the middleweight division in 2020.
Download the brand new OffTheBall App in the Play Store & App Store right now! We've got you covered!
Subscribe to OffTheBall's YouTube channel for more videos, like us on Facebook or follow us on Twitter for the latest sporting news and content.