Not necessarily one you'd easily associate with hyperbole, Andy Lee, the former WBO middleweight champion, has thoroughly enjoyed the boxing year just gone.
"It was probably the best year in the history of boxing," Lee asserted when appearing on Off the Ball's Saturday Panel this afternoon.
"In terms of the big fights that happened, and not just happened, but living up to the hype, and all that.
"In some ways, they went beyond the hype, and exceeded it."
With intrigue surrounding so many facets of boxing, Andy Lee remains particularly interested in the goings-on of the heavyweight division, however.
Speaking to Off the Ball in the immediate aftermath of the drawn bout between Tyson Fury and Deontay Wilder in early December, Lee admitted that he believed the English heavyweight "was robbed."
Under the impression that Fury will beat Wilder if a rematch is organised in 2019, it is the next logical fight that unquestionably interests Lee (and no doubt most boxing fans) all the more: Fury vs Joshua.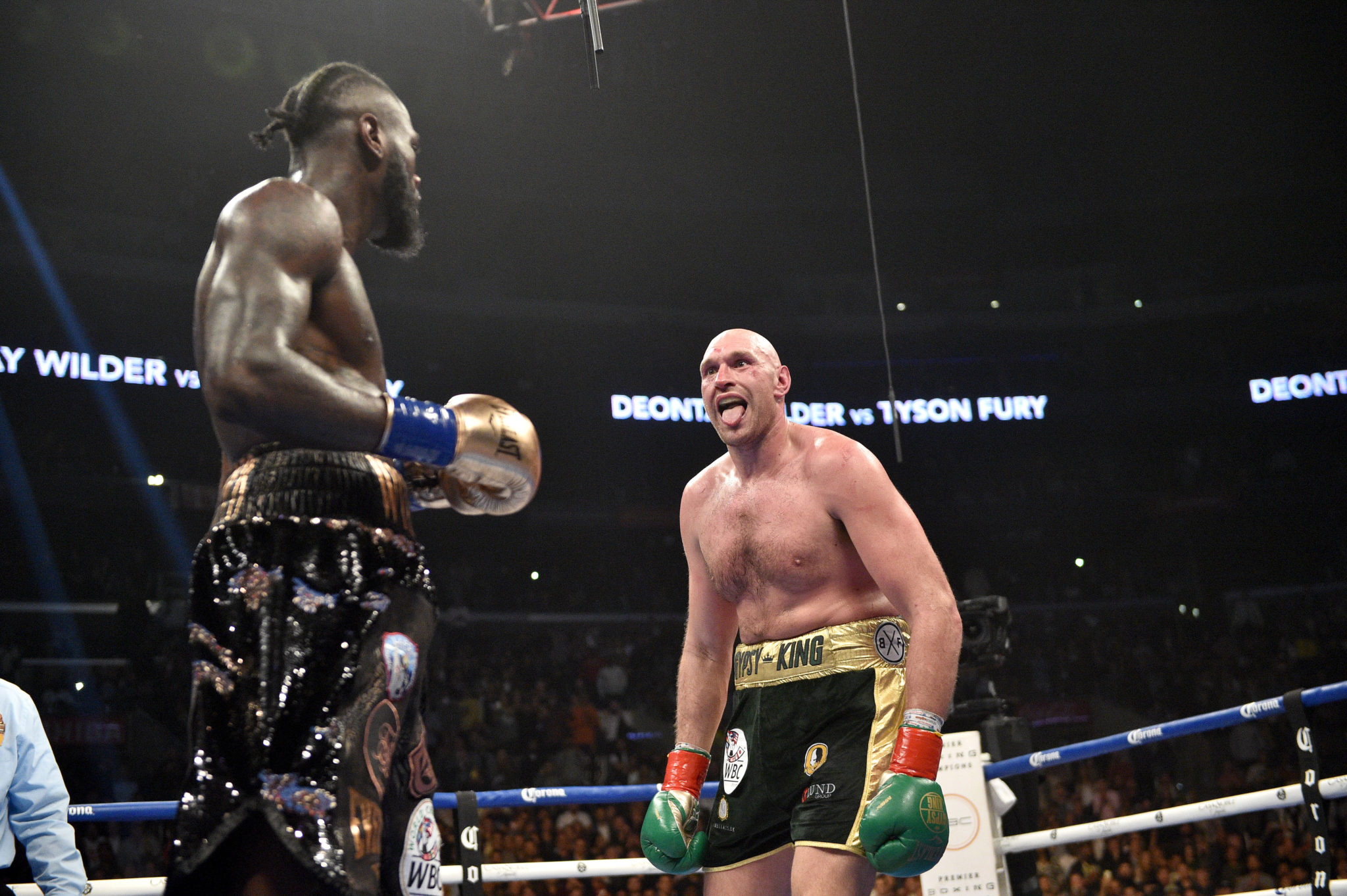 Hopeful that we will see at least two fights from the triumvirate of Fury, Joshua and Wilder in 2019, it is the potential of an all-English bout between Fury and Joshua that certainly appears the most intriguing on this side of the world.
However, with all three men as yet unbeaten, Lee is certain that there is one "top dog" ready to emerge.
"I think Tyson Fury will be top dog," Lee stated.
"I think he showed enough in the first fight to beat Wilder, and he's only going to get better [because] he'll be fitter and more conditioned.
"[With Joshua], I think he'll box him all night and win an easy points decision against him.
"The gulf in skills is huge, and Joshua is still a learning fighter, he's still learning as he goes ... and Tyson Fury is much more accomplished and seasoned."
You can watch back to Andy, Sinéad O'Carroll and Séamus 'Banty' McEnaney talk through the sporting year ahead on today's Saturday Panel here. 
Subscribe to Off The Ball's YouTube channel for more videos, like us on Facebook or follow us on Twitter for the latest sporting news and content.