"I was watching Fiji play and Leone Nakarawa was running with the ball held up in one hand. Bob Dylan's words can enter my mind in those moments. 'One hand waving free / silhouetted by the sea.' It is a brilliant description and I'm nowhere near clever enough to come up with it. But I've got Bob Dylan in my head. He crops up a lot."
*     *     *
Bob Dylan's words find ways of emerging in Stuart Barnes' working life. A columnist, broadcaster and former England rugby international, he discusses the influence of Dylan's work on his life with Off The Ball. 
The discourse surrounding Bob Dylan's work and sport has tended to focus on the artist's fondness for boxing.
Singularly, Stuart Barnes has cultivated an association between Dylan's art and the game of rugby. In his writing and broadcasting, a window is left open for the American artist's songs to peek through in fragments.
They make a curious pair.
Rugby, if taken to its unnatural extreme, has the unsettling potential to disturb our relationship with time. Bob Dylan thrives in the exploration of such uncertainty.
Let a game of rugby run for 80 minutes and the minimum requirement is met. Beyond the start-stop-start timekeeping of referees, however, when 80 minutes have elapsed it is the players who are suddenly in control.
With something at stake, this period of a game where the clock turns red allows for a final roll of the dice. A few minutes is all its likely to take.
If the players were so inclined though, the game would never have to stop at all. Passing, passing, passing, but going nowhere. They could remain forever at play.
Rugby players must compete, however. Bob Dylan plays. "He is immortal," suspects Barnes, toying with the idea that Dylan may never stop.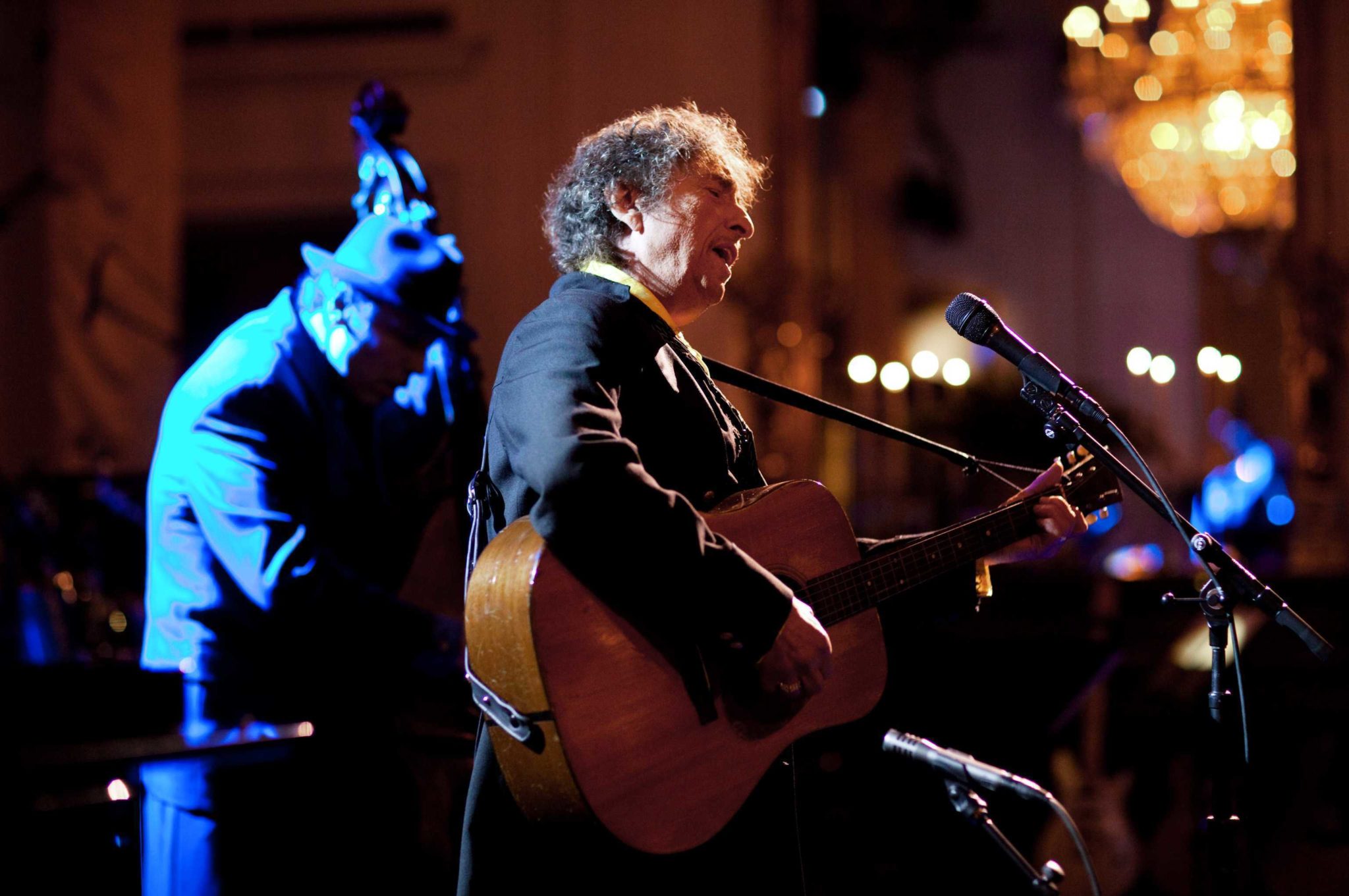 What rugby expected of Stuart Barnes only ever suited him to a point.
Unlike others who travel the path of Dylan fandom, he never fancied himself as another Bob Dylan. Nor has he become mixed up in the hunt for memorabilia. Although he respects people with knowledge of the work, Barnes isn't among those David Kinney gathered together in his eerie The Dylanologists either.
Nevertheless, where rugby requires uniformity, the "bad influence" Dylan set never allowed Barnes to conform all of the way.
"Not many international players would say, 'No, I don't like how things are going so, I'm off,'" he explains, Barnes' antipathy to what 'England expects' the cause of his unfulfilled career in white.
A schools rugby player for Wales who opted to represent England at senior level, his debut came in a 1984 defeat to Australia. Across the next eight years as an English international, only nine more caps would follow.
"To make a mark then you had to be exceptional or an insider," he suggested in his most recent memoir, Sketches from Memory. "I was neither. English rugby was based upon rigid hierarchies and an unquestioning ability to follow orders."
For the precocious Barnes, armed with Dylan's suspect views of the establishment, greater satisfaction was found being the outsider who had glimpsed what he was missing and been none too impressed.
"The England set-up then was just so very conservative and it was never going to make for easy relations," he admits. "I was very independent and saw things my way. Some people like me for that, and an awful lot don't. So, yeah, I think Bob cost me a few caps, maybe.
"But look, I never thought, 'What would Dylan do?' I was just so immersed in his music. He had given the metaphorical middle finger to the folk audience. 'Play it fucking loud!'"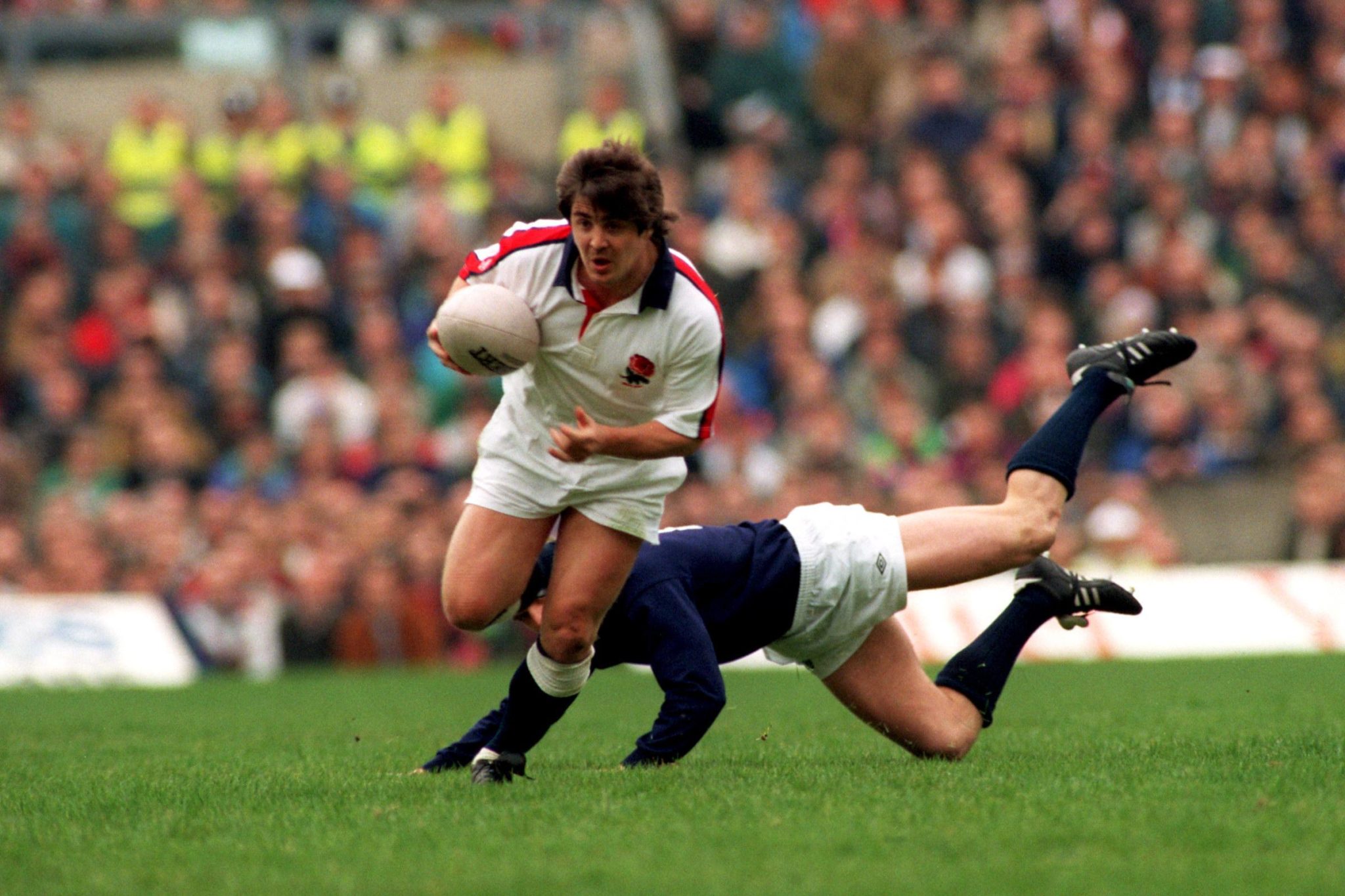 Going against the grain means confounding expectations. Talk with a serious fan of Dylan's work like Barnes and even chronology, a fairly reliable measure of artistic development, is treated with suspicion.
Where the uninitiated may regard Dylan a protest singer because such was the musical style with which he made his name, "Blowin' in the Wind" signifies only one in a constellation of masks.
One misses too much if they try to approach Dylan's work as if it were a linear progression from one point to the next. No more a protest singer than he is a country & western star, a Christian rock musician or a jaded old bluesman, Dylan slips between masks, identities, songs, with great ease.
Yet, in the ambiguity Dylan is allowed for his artistic reinventions, his audience is transformed also.
Before Dylan told The Band to 'Play it fucking loud!' as Barnes recalls of a famous 1966 show in Manchester, it had been the rabid remark of a fan uneasy with Dylan's change from folk artist to rock musician that cut through the silence: "Judas!"
Alienated, yet unoffended and showing no trace of distress, Dylan, wisely and with critical intelligence responded: "I don't believe you."
In such circumstances, his disregard for conformity makes sense; a means of resisting the tyranny of certainty.
For one who feels uncertain of his own place in the world, there is a great allure in that.
"I've never felt like I'm of or from anywhere," explains Barnes. "I was following a Wordsworth trail recently with some friends and one of them asked me where I would say I'm from, and I've no bloody idea.
"I lived in Bristol for 20 years, but I was born near London and moved to Wales. I went to university in Oxford and I've been around Bath. Am I British? Yes. Do I care about that? Not in the slightest. People can get annoyed and accuse me of not being pro-English enough, but I'm not anti- or pro- anyone.
"Take Dylan, I don't think even he regards himself as Bob Dylan. He is just a sequence of masquerades. He was only a folk singer because folk singing was on a wave then.
"Suddenly then, he's releasing Bringing it all Back Home at the "Gates of Eden" with the "Tambourine Man" and he isn't coming back."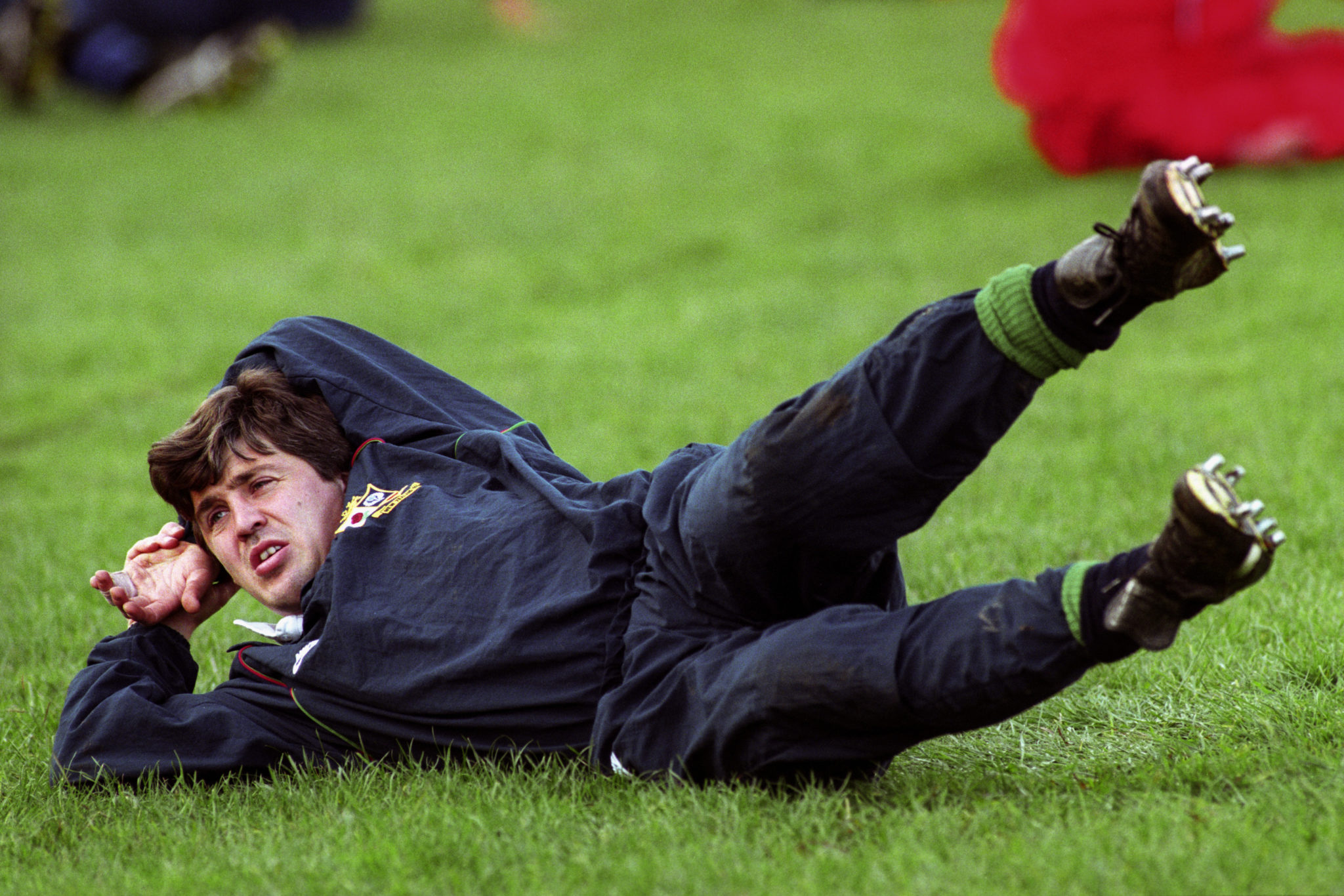 Despite his problems with England, Barnes enjoyed tremendous success at club level. An out-half (of course), he was both interesting and erudite enough to make an easy transition into the role of rugby pundit and columnist.
While he jokingly imagines how Dylan would have fared in the sport ("Imagine what the Munster boys would have done to him"), as Barnes moved into a creative realm more closely linked to Dylan's, his interest found new ways of manifesting itself.
Across his columns, lyrical references crop up every now and again. Yet, in a deeper sense, Barnes acknowledged the ultimatum given to Dylan's "Wicked Messenger": "If you cannot bring good news, then don't bring any."
"As a columnist I have to get an opinion across," he admits, "but sometimes with a topic you end up thinking, 'Shit, this isn't black or white at all.' People complain if you haven't provided a final view on something, but I just think of Dylan. He very rarely clarifies anything."
Indeed, from the moment Dylan asked, "How many roads must a man walk down / Before you call him a man?", people have assumed that because he asks questions, he may know the answers too.
"How does it feel / To be without a home / Like a complete unknown, like a rolling stone?"
"Oh, where have you been, my blue-eyed son? / Oh, where have you been, my darling young one?"
"But something is happening and you don't know what it is / Do you, Mr. Jones?"
For Barnes, the inevitable uncertainty has made this a life-long passion, however.
When Dylan believed he had found some answers and started to release a series of Christian albums in the late 1970s, it was Barnes' faith in Dylan that wavered.
He is enamoured by the questions without any need for answers Dylan may wish to offer. These songs are not any means to an end; they provide the literal soundtrack to Barnes' life.
"As a kid growing up in south Wales, there wasn't a lot of glamour," he admits, "but I was good at rugby and I liked the thought of having a bit of edge. Bob Dylan provided me with a sort of outlook, a dream. Between his lyrics and his snarling spikiness, I found it natural listening to him.
"I bought the album Desire shortly after it came out on 5 May and when I got home and put it on there was that line. 'I married Isis on the fifth day of May.' I just thought then, Jesus, I have some sort of link with this guy."
Download the brand new OffTheBall App in the Play Store & App Store right now! We've got you covered!
Subscribe to OffTheBall's YouTube channel for more videos, like us on Facebook or follow us on Twitter for the latest sporting news and content.