British sports journalist Matt Lawton of The Times has criticised the UK media's unwillingness to sufficiently cover the story of Daniel Kinahan and his involvement in boxing. 
Joining OTB Sports on Wednesday's OTB AM, Lawton nevertheless warned that leading UK broadcasters are concerned about Kinahan's presence ahead of a prospective bout between Anthony Joshua and Tyson Fury.
"This has caused absolute panic," he remarked. "They are not saying very much at the moment, but I am told that behind the scenes there are serious concerns about this because of the way it looks.
"When it comes to bidding for the rights for [the Fury vs Joshua] fight and other fights, there is a very obvious risk now that however many millions they're willing to pay, some of the money could be going to a suspected Irish crime boss.
"Ethically, particularly for a broadcaster like the BBC, that is a big problem."
Tyson Fury and Anthony Joshua have typically had their fights aired on BT Sport and Sky Sports respectively in the UK and Republic of Ireland. Furthermore, the BBC typically carry radio commentary when both British boxers across 5 Live.
In what would likely become one of the most financially significant events in British sporting history, Lawton believes that there are concerns on the home front regarding the broadcast of Fury vs Joshua due to Kinahan's presence.
"What I envisage is happening at the moment is that you've got lawyers, boardrooms full of board members, reputational damage consultants all debating what the hell they do with this situation," he suggested.
"Now, I think what they're all rather hoping is that the authorities are able to accelerate a process that does seem inevitable in that he is brought back to Ireland and faces some kind of legal process.
"While that is not happening, there is this very awkward situation - awkward is an under-statement - and [to paraphrase Northern Irish MP Stephen Farry] 'broadcasters need to think very carefully before they give any legitimacy to a fight involving Daniel Kinahan.'
"At the moment, when it comes to the crunch they can possibly still hide behind the fact that he has not received any convictions and he's not facing trial. I think that's a pretty woolly excuse."
Named by an Irish High Court judge as the leader of the Kinahan organised crime group in 2018, the Dublin native has no convictions to his name and denies any involvement in organised crime.
Related Reads:
'He re-wrote history' | Nicola Tallant breaks down 'jaw-dropping' Kinahan statement
'He is in hiding' | The reality of the Daniel Kinahan statement
Following reports that BBC journalists involved with the Panorama documentary detailing Kinahan's influence in boxing had received "credible threats" after Boxing and the Mob aired last week, Kinahan denied that he had had any involvement in this during his talkSPORT statement.
In that statement he corroborated claims made in the documentary that he was involved in boxing, explaining that he was 'doing all I can to give fight fans around the world the fights they want.'
"I read the papers every morning and I realised that The Times were the only newspaper that carried the story," Lawton noted of the limited British media response to Kinahan's statement. "I was slightly taken aback by that because I thought this statement was extremely significant.
"I'm a great believer in solidarity among journalists and supporting other people's work... but I'm really struggling with that side of it now because I think that this is the most important story at the moment.
"You're talking about the biggest fight in British sporting history, one of the biggest events in world sporting history and there is suddenly this element to it: a suspected Irish gangster, threats to journalists - this is big, important stuff and my heart sank yesterday.
"I can't understand the thought process that lead to [sports editors in the UK] thinking that this isn't news, because it is what we should be here for."
Amid the general decision to overlook this story in the sports pages of British newspapers, Lawton singled out boxing journalists in the UK for their failure to engage with Kinahan's involvement in the sport.
"I think some of the boxing journalists who cover boxing in this country have known about Kinahan for a long time," he claimed, "and they've turned a blind eye to it.
"I find that sad because if I'd been a boxing correspondent and I'd have been aware of this story, I'd have been straight on the phone to the office asking to write thousands of words, speaking to my colleagues in Ireland to see what they could tell me about this guy who is in boxing and seems to have a great influence.
"It alarms me that it took Tyson Fury's tweet to actually activate coverage in the UK."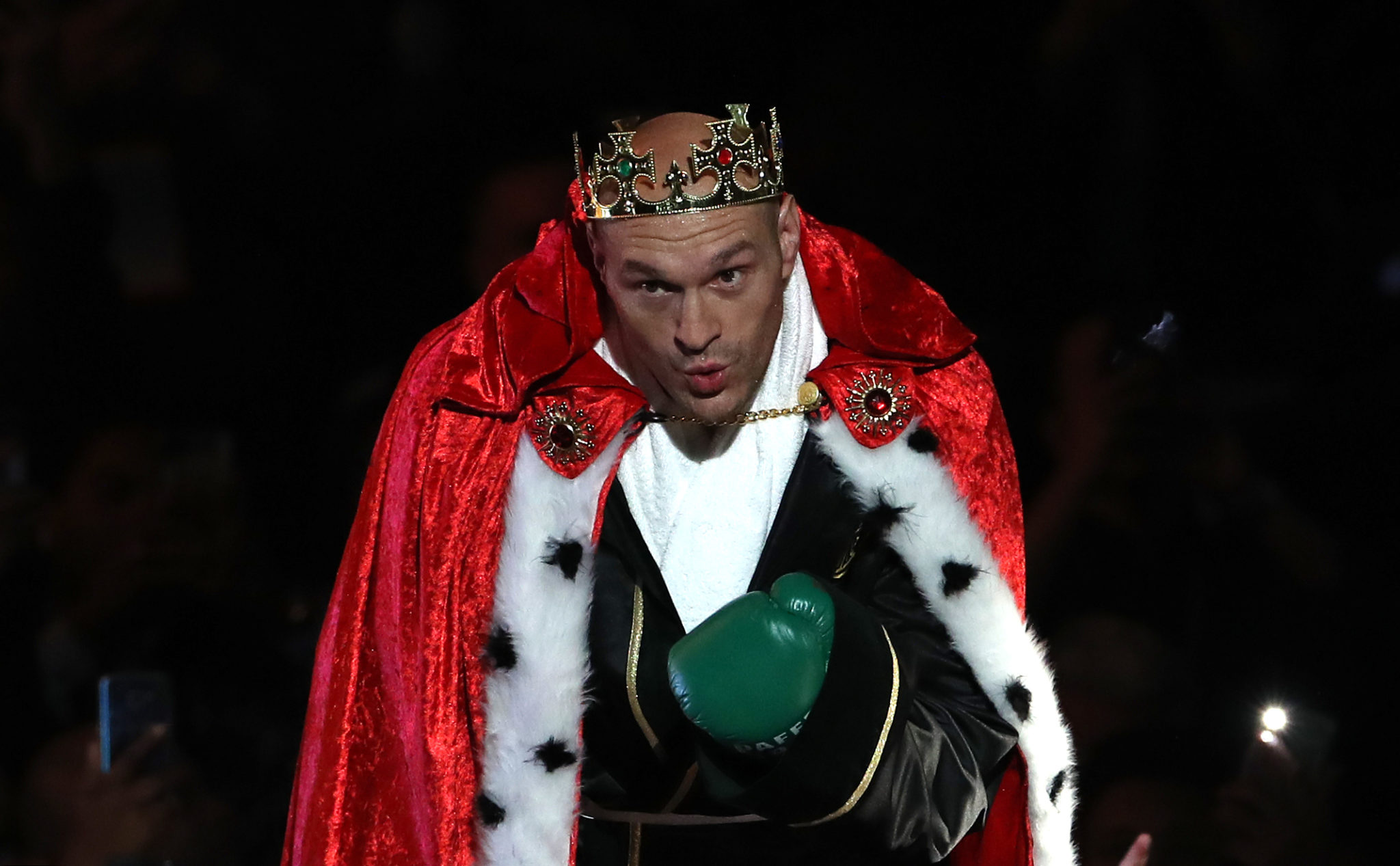 Although Lawton asserted that the issue of Kinahan's involvement is not likely to go away entirely, he admitted that the reaction within the British media thus far does not inspire him with confidence.
"If you are one of those reputational damage consultants," he hypothesised, "you would have been delighted with the newspaper coverage yesterday. 'Look, there's only one paper that even cares about this - I think we can ride this out.'
"The other papers are covering the cricket, football and rugby and there's not a line about it. To be fair to the Daily Mail they did run a story online shortly after the statement went out, but I think we have a duty to keep the pressure on."
You can watch back Matt Lawton discussing Daniel Kinahan and the UK reaction in full here
Download the brand new OffTheBall App in the Play Store & App Store right now! We've got you covered!
Subscribe to OffTheBall's YouTube channel for more videos, like us on Facebook or follow us on Twitter for the latest sporting news and content.