Boxing promoter Eddie Hearn admitted that negotiations for Anthony Joshua's proposed bouts with Tyson Fury have been made somewhat easier after Daniel Kinahan's decision to step away from the talks on Tuesday's OTB AM. 
The first steps taken toward making a fight that could unify boxing's heavyweight division were significant for the prominence of Daniel Kinahan as Tyson Fury's chief negotiator.
In negotiations with Anthony Joshua's promoter Eddie Hearn, Kinahan, who assumed a role in Fury's team as he began his comeback in 2018, was declared by the English heavyweight to have been central to securing the initial agreement of a bout with Joshua.
Nevertheless, after a sustained period of media scrutiny surrounding Kinahan's involvement, it was revealed that he would no longer be operating as Fury's negotiator for the fight.
"I guess it takes headlines away," remarked Eddie Hearn when questioned if the absence of Kinahan going forward would make the fight easier to negotiate.
"[Fury's team] would have discussed that but it doesn't matter to me who I am told to get a deal over the line with, the focus is just on getting that deal over the line.
"I think there are so many distractions in boxing and it is never straightforward. Whether that is controversy, politics, heartbreak or disappointment, I'm just focused on delivering for Anthony Joshua."
Although Daniel Kinahan's prominence in these negotiations sparked a reaction in the media, Eddie Hearn admitted that working alongside Kinahan had not greatly surprised him.
"He has been in boxing a long time, so to people in boxing it wasn't a surprise," he remarked of the situation. "At the end of the day, I represent Anthony Joshua and whoever we have to make a fight with will have a representative to negotiate with.
"That was the person who was put forward by Team Fury. It wasn't a surprise that we had to deal with him."
Identified in the Irish High Court as being the head of a criminal cartel involved in drugs and weapons smuggling on a global scale, Daniel Kinahan has never been convicted of a crime.
As he took a step away from the sport of boxing in late June, a report published in The Athletic afforded MTK Global President Bob Yalen an opportunity to explain Kinahan's decision.
"Daniel's going to be taking time away from the sport to focus on other interests," he explained, "and hopefully this will put a stop to the negative press from Ireland that's based entirely on hearsay.
"No court has ever found this man guilty of anything. The man has never been charged or convicted of a crime.
"And it's unfortunate for his fighters that he's taking this step back. But I respect his personal decision. He wants to do what's right for the sport, he loves the fighters."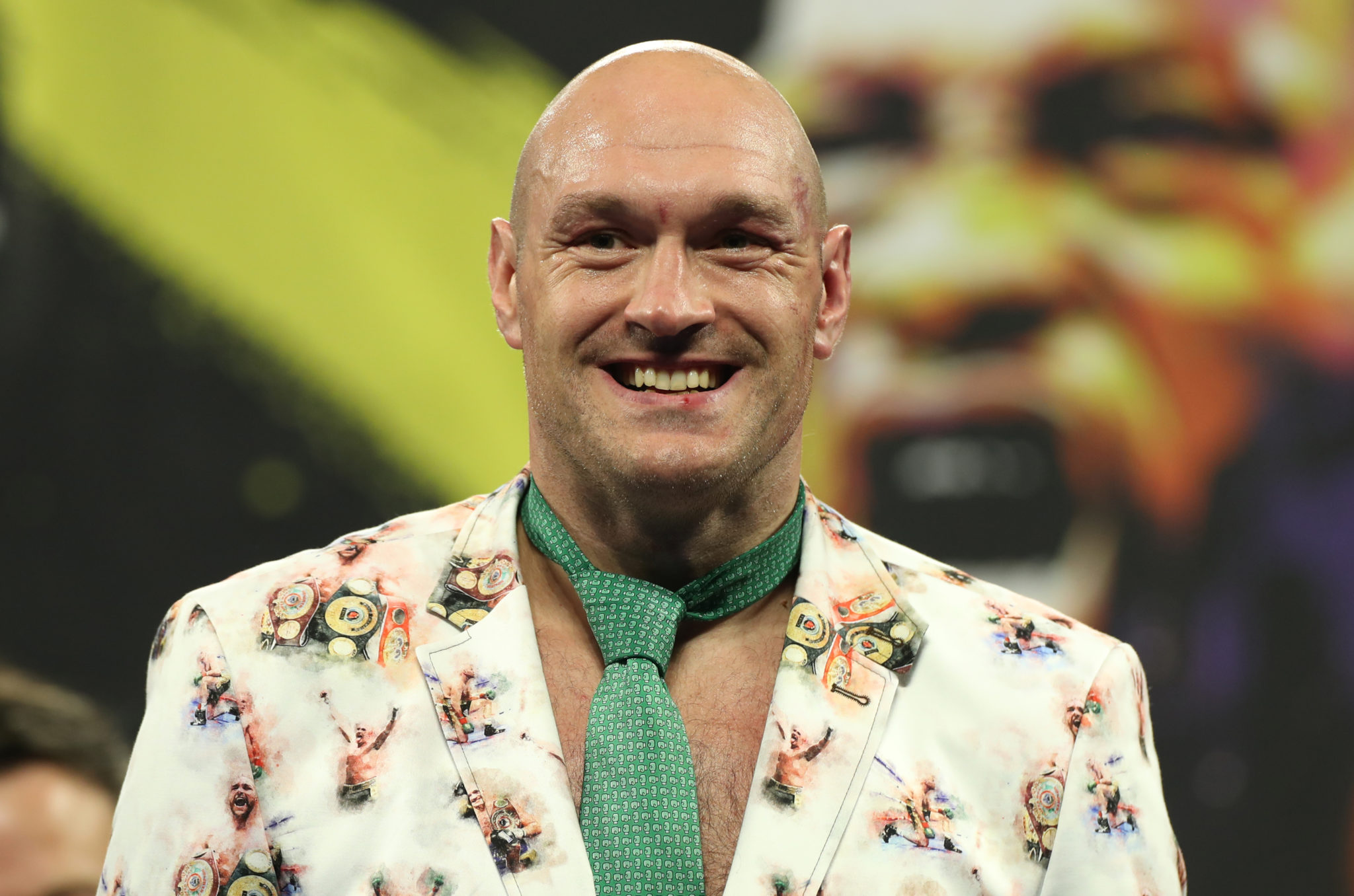 While no fight between Fury and Joshua will occur before 2021, Hearn explained that negotiations are still taking place between himself and Fury's new negotiator, Bob Arum.
"Obviously, he's taken a step back now and I've been told that my negotiations have to take place with Bob Arum," explained Hearn, revealing that he had been speaking with the American as recently as Monday night.
Crucially, Hearn believes that the involvement and swift step back taken by Daniel Kinahan has done nothing to stall the likelihood of the fight occurring.
"I don't think it slowed anything down but everyone knows there is [business to take care of beforehand] to make this fight a reality in 2021," he explained. "[The talk has gone cold] because both guys have got fights coming up and it is still a long time away.
"What we've got is an agreement from both fighters to fight twice, but that is subject to Anthony Joshua beating [Kubrat] Pulev and Tyson Fury beating Deontay Wilder. They are two tough fights but there's no way around that really."
Furthermore, while Hearn joined OTB AM to promote the behind-closed-doors Matchroom Fight Camp series which will feature Irish fighters Eric Donovan and Katie Taylor, he remains determined that any bout between Joshua and Fury should not occur in such circumstances.
"You can't stage an event like Fury-Joshua without crowd," he insisted. "It would be a disservice to those guys and the sport.
"The middle of next year we'll be fine and crowds will be back, touch wood, and we can make the biggest fight in boxing."
You can watch Eddie Hearn's interview with OTB AM back in full here. 
Download the brand new OffTheBall App in the Play Store & App Store right now! We've got you covered!
Subscribe to OffTheBall's YouTube channel for more videos, like us on Facebook or follow us on Twitter for the latest sporting news and content.