Boxing is a game of inches and nobody knows that better than Eric Donovan, who was a few rounds away from a major upset over Zelfa Barrett on Friday night.
Donovan - aka "Lilywhite Lightning" - was a major underdog, having stepped in on short notice to face the Commonwealth super-featherweight champion.
The Kildare native led the dance for the first half of the ten-round encounter before an eighth-round knockout loss and, despite the disappointing result, Donovan is proud of the performance that he put in.
Donovan joined Joe Molloy on Off The Ball on Wednesday to discuss his valiant effort.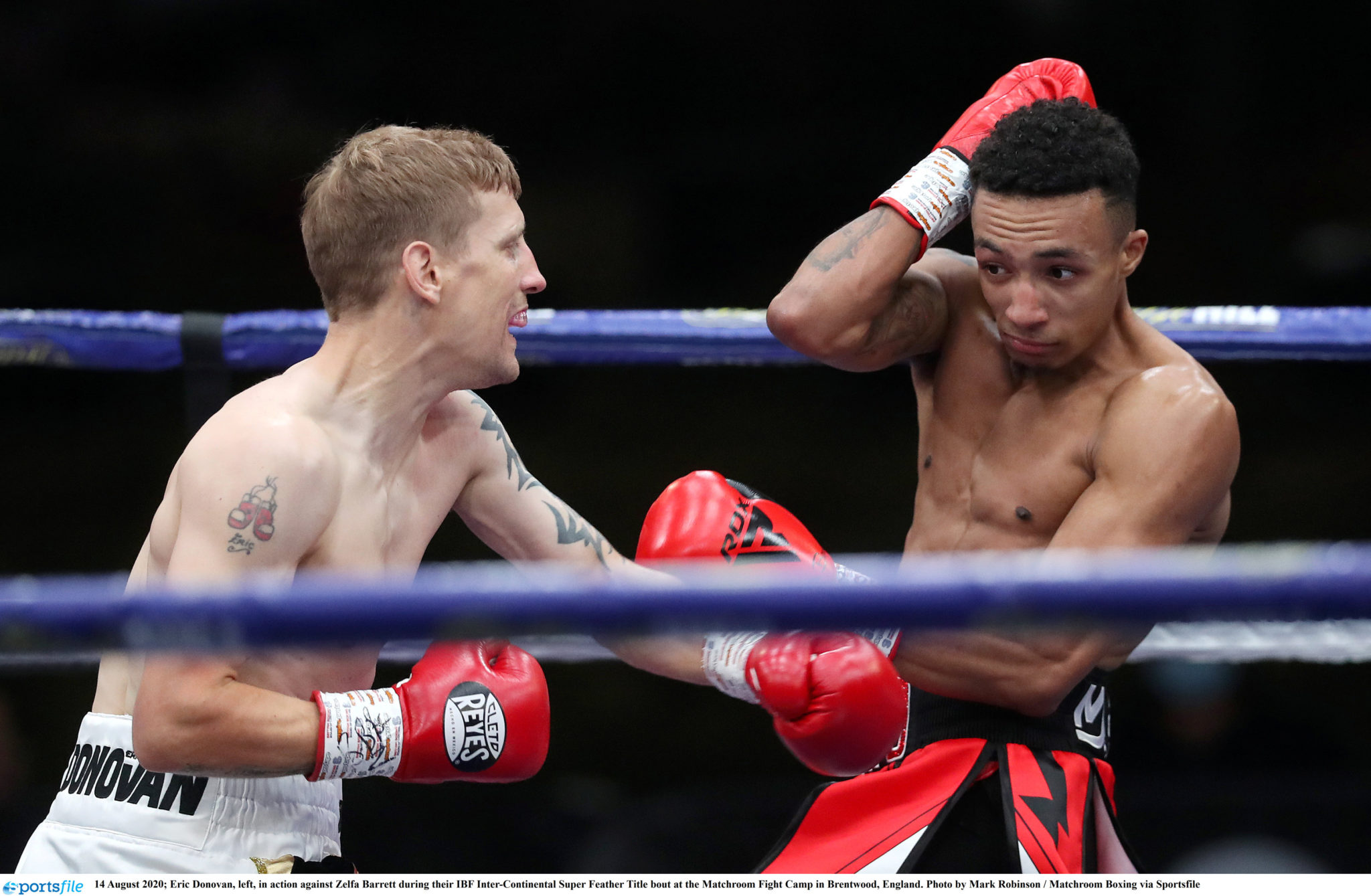 "It's a bitter pill to swallow because one minute I have him in the palm of my hand you know and I am going back to the corner after every round and I'm like 'wow we have this guy' I'm buzzing, I'm just getting stronger," Donovan said
"I'm watching this guy break and burn in front of me."
Donovan, who has an extensive amateur career, made the most of these skills landing short, sharp combinations throughout the opening seven rounds.
Having only turned professional in 2016, there was certainly a gap between the competitors in terms of experience at that level.
Barrett has been a professional for six years and has had significantly more fights as a professional. He also had the added bonus of being a natural super-featherweight.
Ultimately the punching power proved to be the difference but not before Donovan made the champion work exceptionally hard to find that perfect shot.
'I lost, but felt like I won' 🥊

Superb chat with the excellent @eric_donovan60 - joy, disappointment and a lot more besides ⬇️https://t.co/9MRDMVuaGV

— Off The Ball (@offtheball) August 19, 2020
"Our plan all along was to box the head off this guy. I knew from the first six rounds that he wanted to set himself in front of me and land those big shots."
"As soon as I saw him flinching or even coming close to me I should have been gone."
Donovan was smooth and evasive early in the fight but ultimately the feint-heavy approach wore him down. Coupled with the late notice call up, it ensured tiredness set in.
"I'd say it was fatigue setting in as well," he said.
"A lapse of concentration and then fatigue and then bang - that just shows you how quickly it can be all over."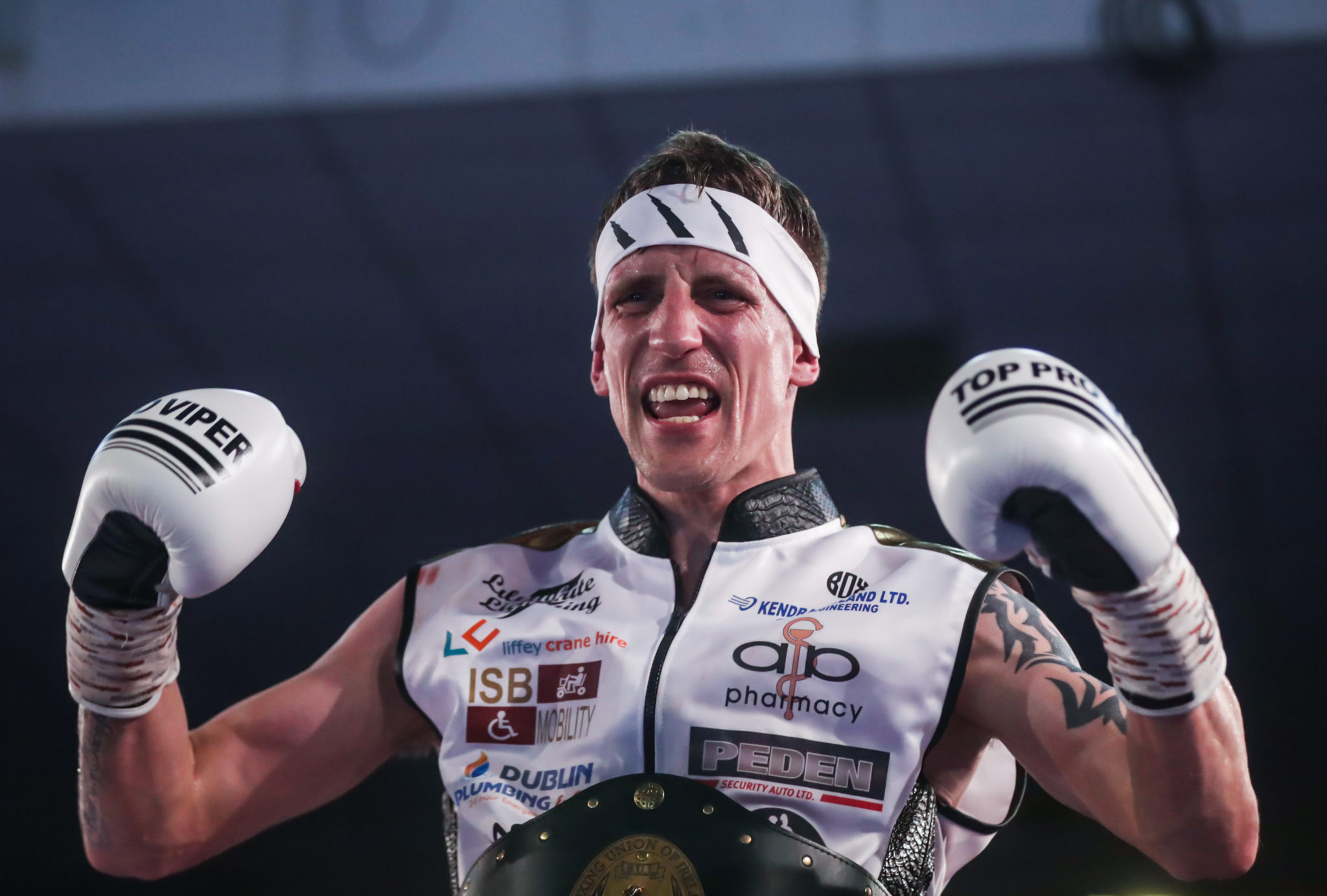 After taking a hard shot from Barrett in the seventh round, Donovan bit down on his mouthpiece and went toe-to-toe. He conceded it was not the correct the approach to take at that moment, however Donovan also insisted that it was something he would learn from.
"I'm not sleeping very well because I keep shouting 'move your feet!'"
Eric Donovan
Despite the loss, Donovan has been praised highly across the country and received special words from Eddie Hearn, group managing director of Matchroom Sport.
Hearn has indicated that the 35-year-old will certainly be asked to return to the promotion to compete at his natural weight class of featherweight.
100% - I'm a fan and @eric_donovan60 will be back! https://t.co/13inzenjmJ

— Eddie Hearn (@EddieHearn) August 14, 2020
Donovan was grateful for all the support from Ireland and delivered an inspirational message to the public on Wednesday.
"I want to prove to people recovery is possible and not only is it possible but we can be successful in life if we're prepared to put in the work."
"One fight is not going to define me."
"I didn't get the victory but I dared to be great."
Donovan will certainly be back. His skills in the ring are complemented by a dynamic personality and you can be sure there are big nights ahead for Eric Donovan in the future.
You can listen to the podcast with Eric here.