The UFC gained the sizzle it needed in order for "Fight Island" to burn bright in the form of superstar Jorge Masvidal who was added to UFC 251 late last week.
Masvidal replaced Gilbert Burns after Burns tested positive for COVID-19. The rising star is now set to take on welterweight champion Kamaru Usman in Saturday's main event.
Originally the UFC had targeted Masvidal and Usman, but the fight seemed lost as Masvidal engaged in a public dispute with the promotion over the compensation he would receive for the proposed bout.
"Fight Island" kicks off with the first of four fight cards taking place this weekend.
There has been much discussion over the UFC's promotional tactics since announcing the fights would take place on Yas Island, in Abu Dhabi, nearly a month ago. Dana White had originally claimed they would rent a private island to host international fights, before settling on Yas island which is man-made.
The promotion most recently held an event there in September 2019.
While the UFC was the first major combat sports promotion to return and has managed to plough ahead in recent months with multiple events, the coronavirus outbreak continues to place a strain on its operations.
Masvidal's head coach Mike Brown tested positive for COVID-19 and was unable to travel to Abu Dhabi as a result.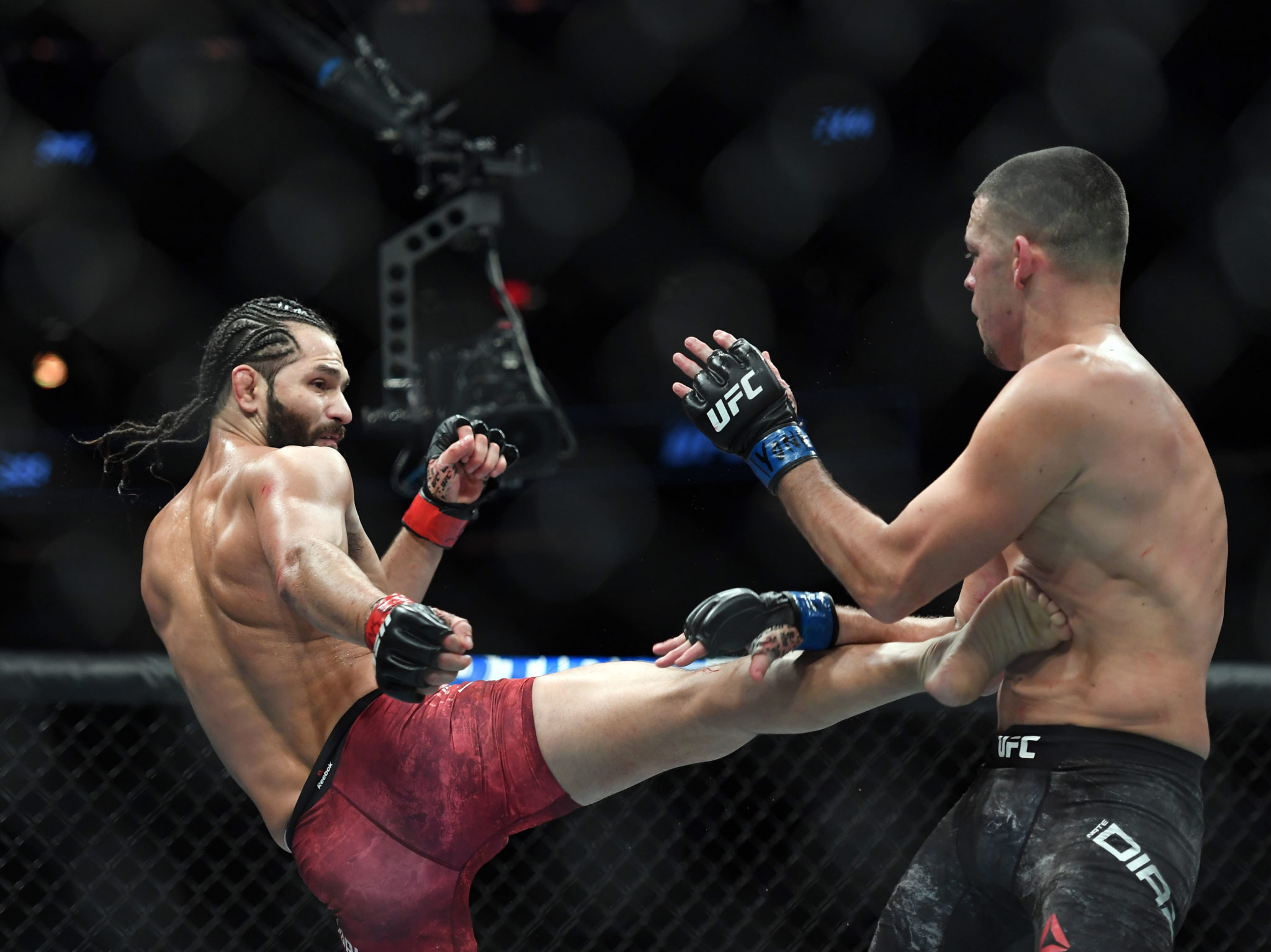 It means that if the red-hot Masvidal were to win the welterweight championship on Saturday in his 49th pro fight, he will do so without his long-time coach alongside him.
"It sucked emotionally just because I want him there when I get that belt. I need this individual to be there because he's a huge part of my career," Masvidal told ESPN.
UFC 251 is set to be a blockbuster event, with three exceptional championship fights topping the card. The featherweight clash in the co-main event slot could be the best of the lot.
Max Holloway, the former undisputed featherweight champion had his title snatched from him by Alexander Volkanovski back in December, a unanimous decision loss that snapped the Hawaiian's 14-fight win-streak at 145 pounds.
On Saturday Holloway has an opportunity to rebound straight away, however, in Volkanovski he has a mountainous challenge on his hands.
The Australian crashed through the division en route to his title win and has been noticeably upset in the lead-up to the sequel.
Holloway recently told ESPN's Ariel Helwani that he was unable to spar in the lead-up to the rematch due to coronavirus restrictions in Hawaii, a revelation that rubbed the Volkanovski the wrong way.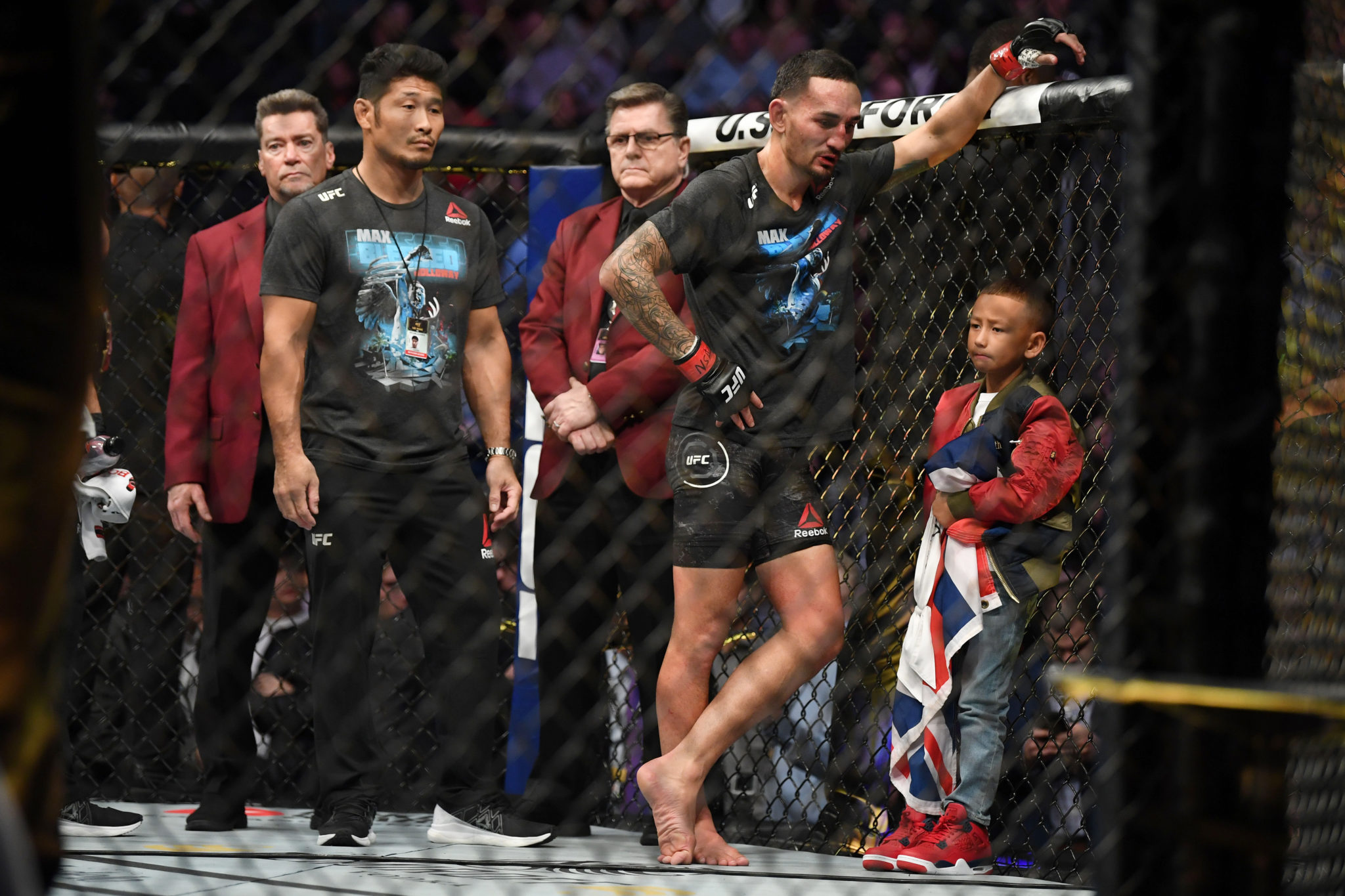 "To see him acting like he won that fight, acting like the leg kicks weren't working, saying that the biased commentary was for me, and all these things. That I couldn't believe. It was the complete opposite," Volkanvoski told The National.
"Then he's saying he hasn't been training? I just don't know where he's going with everything. Like I said, I think he's got a sour taste in his mouth, losing and making excuses."
For Holloway, this in some ways is a crossroads fight. The former champion is only 28 years old but a loss on Saturday would leave his future at featherweight up in the air.
There have not been many instances in the history of the UFC where a fighter gets a third shot at a UFC title, much less if they have already been beaten by the current champion twice.
It's likely he will permanently move up to the lightweight division at some point and Volkanovski has the opportunity to expedite the process with a win this weekend.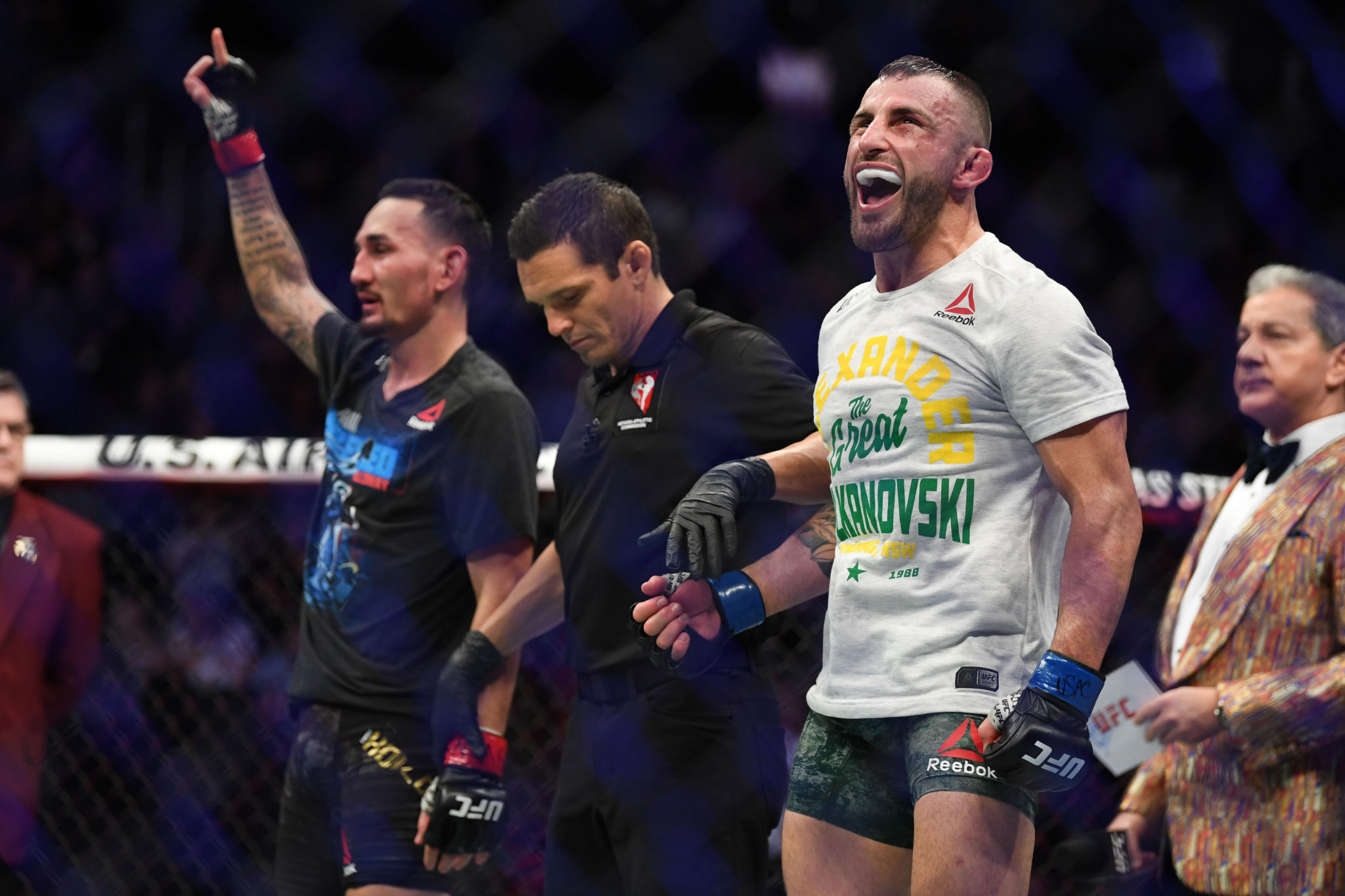 If Holloway wins he will even the score, seal a potential trilogy fight down the line, and cement his title as the consensus greatest featherweight fighter of all time.
With such high-stakes, the co-main event at UFC 251 has all the momentum behind it to steal the show.
Jose Aldo will take on Petr Yan in evening's third title fight.
Previously Aldo was forced out of his scheduled bantamweight title bout with former champion Henry Cejudo due to travel restrictions.
Each of the headliner's preparations has been upset by the coronavirus in some way, yet they have all made it to this point.
You can expect fireworks in Abu Dhabi when the cage door shuts.
Download the brand new OffTheBall App in the Play Store & App Store right now! We've got you covered!
Subscribe to OffTheBall's YouTube channel for more videos, like us on Facebook or follow us on Twitter for the latest sporting news and content.