Galway United legend Johnny Glynn joined us on Friday's OTB AM after the miraculous recovery of his daughter and her cousin after their paddleboards drifted out and left them stranded overnight. 
As it became apparent to Johnny Glynn that his daughter Ellen (17) and her cousin Sara Feeney (23) were still alive, he couldn't quite bring himself to believe how this could be the case.
Having set off paddleboarding together on Wednesday evening, Ellen and Sara were swept away from the Galway coast and out to sea. After a major search was launched and the girls could not be found, Glynn understandably feared the worst.
"It is a miracle, really," said Glynn of their recovery on Friday's OTB AM. "I wasn't hopeful when I got the news initially, I wasn't hopeful.
"Deirdre, my wife, was very, very confident all throughout Wednesday night and Thursday morning because the two girls are very strong-minded and resourceful.
"When I got a call from my friend Donie Garrihy then on Thursday, I thought he was ringing me to ask me how things were. 'Johnny, the girls are safe.' That's what he said.
"I honestly couldn't believe it. I was resigned that they couldn't possibly have survived that long. Where could they have been? It was such an incredible moment."
In a detailed retelling of the events that led to the girls' disappearance and their eventual recovery, Glynn discussed the initial realistion that something was wrong.
"I had come home from training on Friday and Ellen was just heading out the door with her auntie Helen and cousin Sara out in the car waiting for her," he recalled.
"We passed at the doorway and I was only trying to head in and watch some of the football. A while afterwards then, I could hear my wife leave out the front and she had left without saying anything which was unusual.
"I called her anyway and she said I better come out because Ellen and Sara have been taken out by the wind. I was in panic mode."
After opting to set off from an unfamiliar spot, the search for the girls began where they had been on Furbo beach. With light fading and no immediate sign of the girls, a call was put in to the coast guard and a widespread search got underway.
"You couldn't see out in the water beyond maybe 50 yards," explained Glynn of the sight on Furbo beach. "It was quiet, really.
"For the next hour or two we were just waiting there at the beach calling out their names. As the minutes are ticking away, you know that they are vital for action.
"I had phoned Donie Garrihy of Doolin2Aran ferries then because he was the only one I knew on the Clare side that might have been able to help me."
As the search intensified and became more widespread, however, Glynn became more and more concerned with how his daughter and her cousin could handle the unimaginable danger.
"We had to come home and explain to our other children," he explained, "and you know, I'm thinking, Ellen might never be in this house again. That was really tough for us all.
"Hannah is 14, Alice is 12 and Clara is 9, so we sat them down on the bed and Deirdre did most of the talking. We tried to explain that the girls were missing and that people were out looking for them.
"Initially they were in a kind of silent shock, and they got very, very upset. But, you know, it is a tough moment in your life going through something like that at that age.
"To be able to turn that around a few hours later though, I am just so grateful."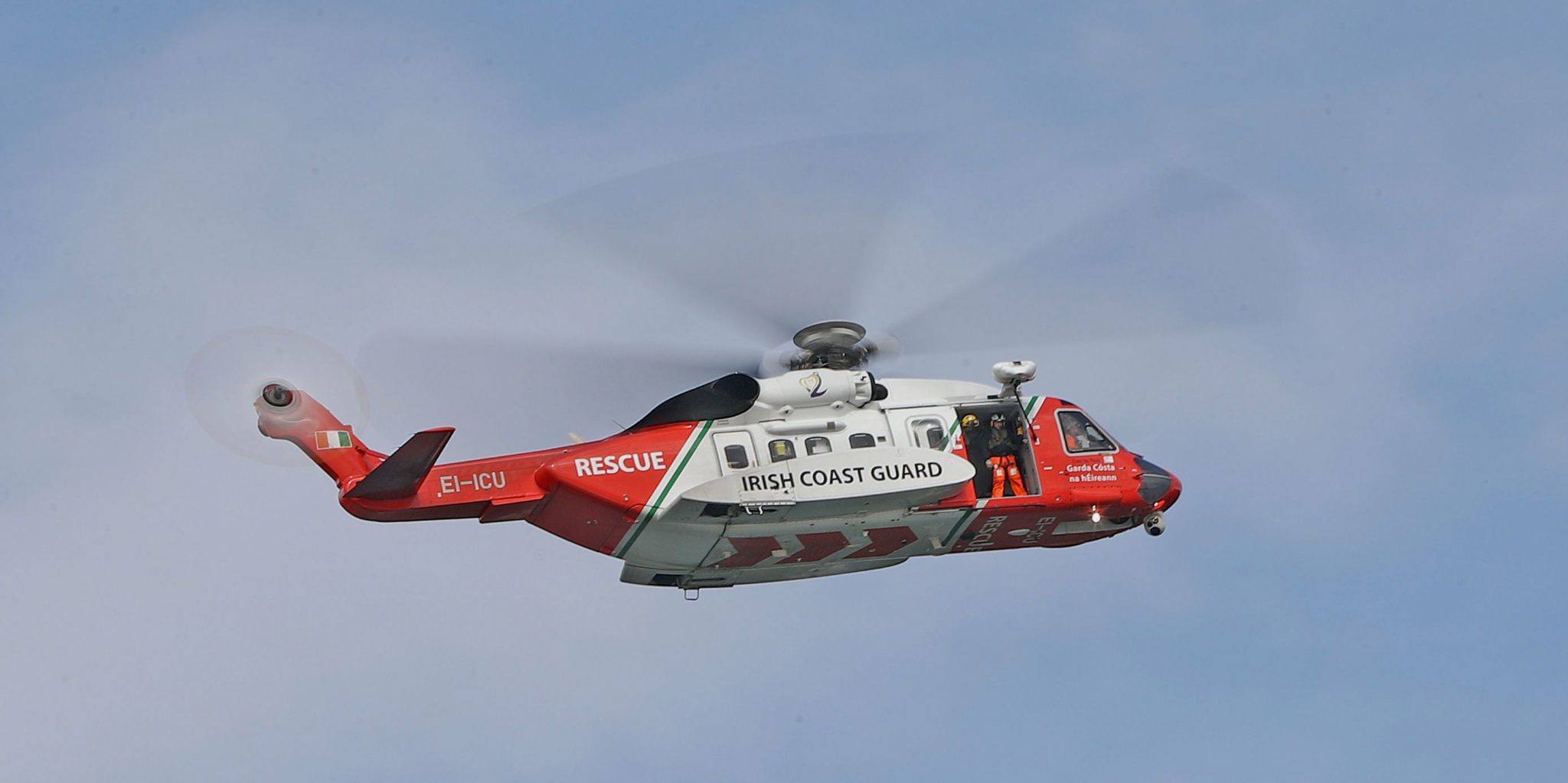 Indeed, after hours of unknowing and fear, the girls, due to no shortage of incredibly quick thinking on their part, were located alive.
"We had no idea how they were rescued until we saw the news on television," remarked Glynn, the girls being picked up by a father and son pair of fishermen who had set off from Galway city. "We met Ellen and Sara at the hospital and Ellen could only describe these guys who had come along in a boat.
"But they had ended up near the Cliffs of Moher. In the morning, when it got bright, they could see the cliffs. The waves were really big and they were just looking out for a buoy.
"There had been none around until out of nowhere these two buoys appeared that actually turned out to be lobster pots which they clung onto."
Although for those across the country this has been a story worth celebrating, Glynn and his family are still coming to terms with what has been a deeply traumatic event.
"We're all great today and Ellen and Sara are recovering," he explained, "but it is going to take a long time. We're all recovering really, but it has been a traumatic 36 hours for us all as you can imagine."
Download the brand new OffTheBall App in the Play Store & App Store right now! We've got you covered!
Subscribe to OffTheBall's YouTube channel for more videos, like us on Facebook or follow us on Twitter for the latest sporting news and content.