Lewis Hamilton is bafflingly calm heading into his most tense final weekend thus far in his career, according to Formula One journalist Rebecca Clancy.
Hamitlon and Max Verstappen are tied at 369.5 points atop the Drivers' Championship standings heading into the final race on Sunday.
If both Verstappen and Hamilton do not finish the race, Verstappen will be crowned champion as a result of his superior win tally.
However, should Hamilton win, he will become the sole record holder of the most Championships with eight, beating the record of seven that he currently holds alongside Michael Schumacher.
In spite of all of the pressure on his helmet, Clancy believes that Hamilton is 'so calm it is bamboozling'.
Speaking on The Saturday Panel, Clancy discussed the respect that Hamilton has within Formula One.
"I don't think there's any question that people have huge respect for him," Clancy said. "He is Marmite outside of F1; people either love him or hate him.
"But he transcends the sport. He is really good for the sport. Within F1, if you speak to anyone, even fans, they may not particularly like him for whatever reason they choose, but they all respect what he is capable of."
Hamilton is one of the busiest drivers on the circuit. Not only does he perform well on almost every track on the weekend, but he manages brand and modelling contracts during the week as well.
Clancy discussed his ability to juggle his responsibilities and how it actually makes him a better driver.
"I remember in 2018, we packed up from Italy and most of us went home because we were shattered after a double header," Clancy said.
"He went off to New York and did a fashion show for [Tommy] Hilfiger. Then he flew onto Singapore. He arrived on Thursday morning, he has to do all the media and then on the Saturday he put in probably still to this day his best ever qualifying lap.
"He'd done some absurd air mileage between Italy and Singapore, and I think he even somehow ended up in China at one point in the 10 days intervening.
"He is jut able to compartmentalise these different facets of his life. They are actually what make him a better driver.
"When he turns up, he is not the Max Verstappens of this world who only want to talk about racing. Lando Noris and George Russell are quite similar.
"He wants to do other things because that's what keeps him in love with racing. He's 36 now, he's getting on a bit, and he has to do these other things."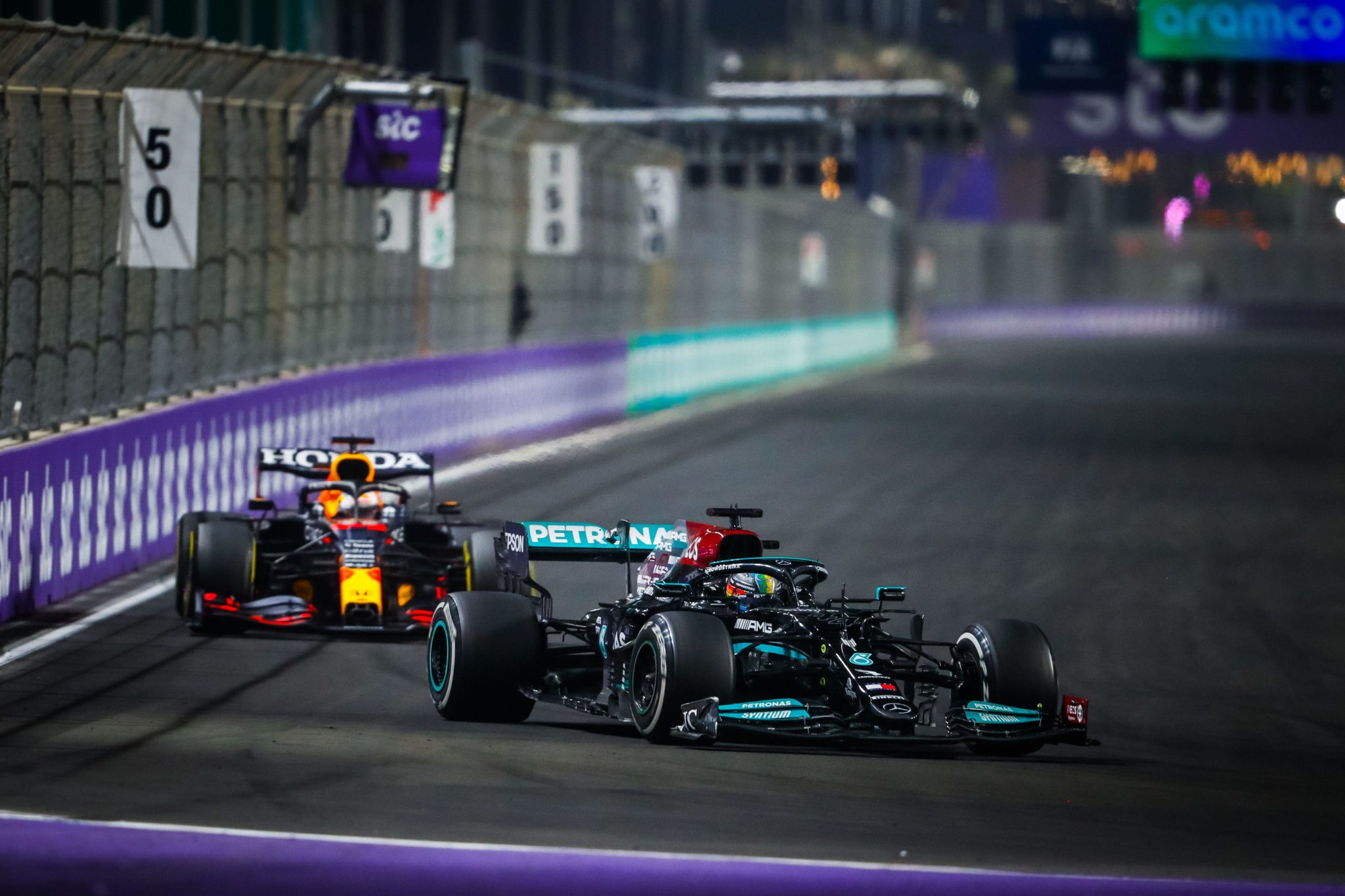 It has not always been this easy for Hamilton, however. While he was at McClaren, Hamilton was not allowed the freedom to jet of to fashion shows or celebrity events, which put extra pressure on his driving.
"Toto Wolff made the point that when he signed him to Mercedes in 2013, he wasn't quite sure what to do with him or how to manage him," Clancy said.
"He has slowly realised that if you give him the freedom that he's been after, which he didn't have at McClaren, he has come out himself.
"Yes, he has had the dominant car. But we shouldn't forget in 2017 and 2018, he was battling Ferrari and they were throwing all of their weight behind Sebastien Vettel.
"Lewis Hamilton wasn't as successful as Vettel when they were battling, and he really had to go against it."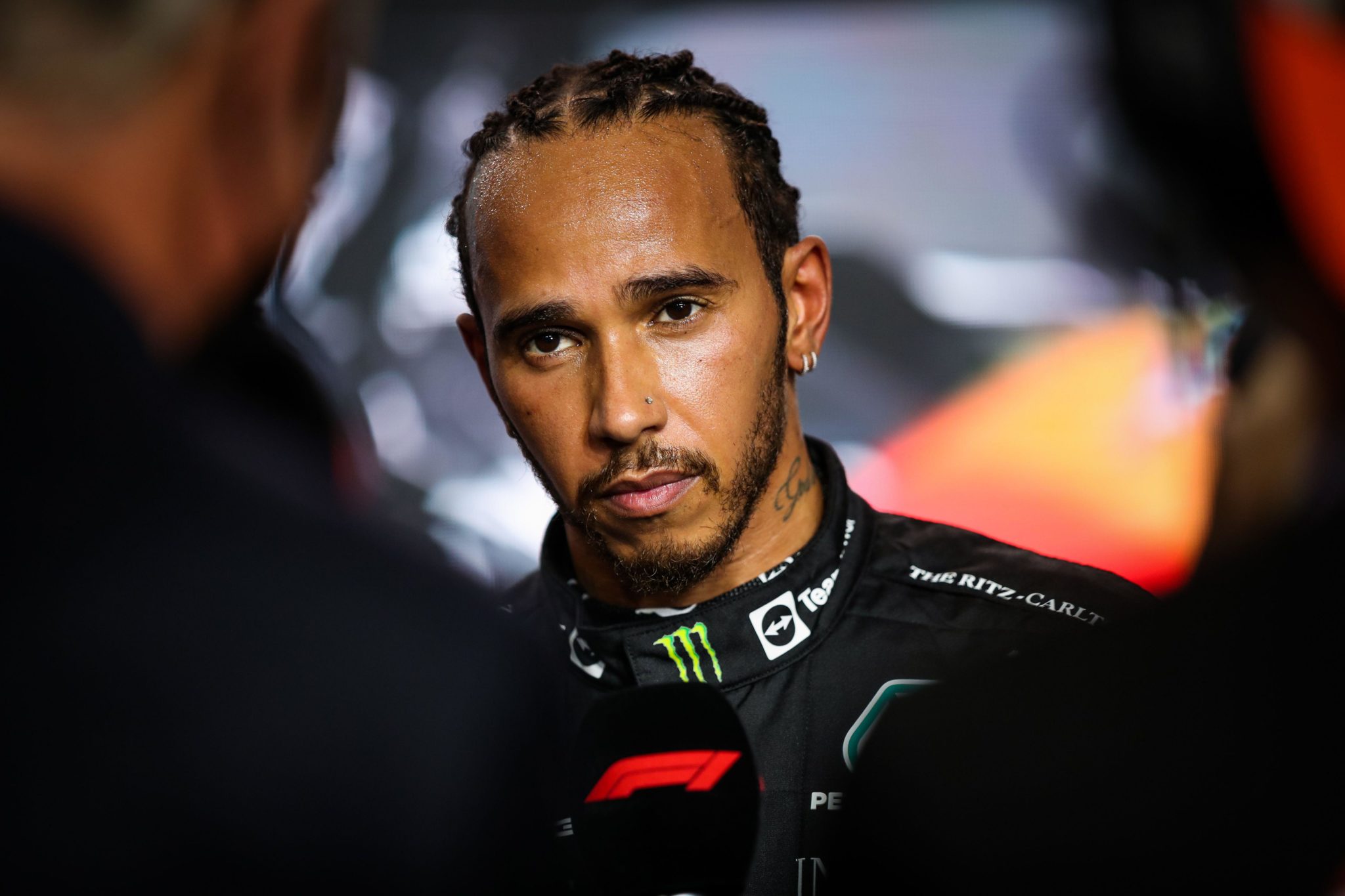 Hamilton is 'so calm it is bamboozling'
In spite of all of the pressure on him, Hamilton remains calm. Clancy recalled a recent meeting with the seven-time champion in which the pressure of the record-breaking eighth title did not seem to be weighing on him at all.
"He's not had it all his own way," Clancy said. "But he is a phenomenally relaxed guy. I ended up having brunch with him a few weeks ago at a media event; there was only about four of us there.
"You wouldn't believe that the net day he was about to fly out to Saudi Arabia. He was relaxed, he was asking us about our families.
"He was asking me what it's like being one of the only women in the paddock and women in the media who do what I do on the written side.
"He was just chatting away like it was normal. We were kind of going like, 'How are you?' He was like, 'I'm fine! I just wanted to see you and catch up because we hadn't sat down for a while.'
"I was brilliant to sit down and have time with him, but he was just so calm and relaxed. It was hard to marry the two people; this seven-time world champion going for a record standalone eighth and about to go into the most tense two final races that he's gone into."
Max Vertappen will not make it easy on Hamilton, though. Clancy believes this is truly one of Hamilton's toughest seasons.
"It is far, far different fighting against a different team than it is fighting against your teammates," Clancy said. "This has definitely been his toughest season, apart from maybe Alonso in 2007 and 2008.
"He is so calm it is bamboozling, really."
SIGNS SUGGEST LEWIS HAMILTON HAS CIRCUIT ADVANTAGE IN FINAL F1 RACE | MAURICE HAMILTON
Download the brand new OffTheBall App in the Play Store & App Store right now! We've got you covered!
Subscribe to OffTheBall's YouTube channel for more videos, like us on Facebook or follow us on Twitter for the latest sporting news and content.