The return of the Formula 1 this weekend at the Spa in Belgium has brought with it the return of the heated rivalry between Lewis Hamilton and Max Verstappen.
Vertappen and Hamilton are currently the only two drivers in with a chance of winning the season, with Hamilton on top of the F1 standings by a mere eight points.
Most notably, however, the pair have been pitted against one another for a number of seasons now, as arguably the two best drivers on the circuit.
Their rivalry came to a head in the British Grand Prix in July this year, when an incident between the two resulted in Verstappen crashing out of the race, which Hamilton went on to win.
Speaking on Thursday's Off The Ball, The Times F1's Rebecca Clancy spoke about Hamilton's demeanour as the senior statesman, and his ability to turn up in the latter half of the season.
"He is a pretty relaxed guy actually," Clancy said. "Strangely enough for somebody who does what he does for a living. I think he gets all of his adrenaline from that hour and a half of racing.
"He just has a tendency to turn up in the second half of the year though; the business end of the year where it really matters and he just turns it up a gear.
"He always has it in his locker as well. In 2018 at the Singapore Grand Prix... he puts on his best ever poll. He just has this ability to be able to switch on whenever he needs to."
While Hamilton has been at the top of his game for so long, Clancy believes that it is the close-fought wins that he treasures most, as he sees his dominance over F1 in recent years as a bad thing.
"He loves the pressure," Clancy said. "He talked all year about how he wants to be battling with the best, he wants someone to be pushing him.
"He doesn't want to just trundle along and win another championship. He knows that it doesn't look great on him, that he is driving the best car and he has won another one because he has the best car behind him.
"Hamilton wants to be fighting because he is a racer. That is why he signed another two year contract; he really believes that Max Verstappen is going to give him a good battle for the next few years.
"That is what he wants, that is what he lives for; that is what every racing driver lives for."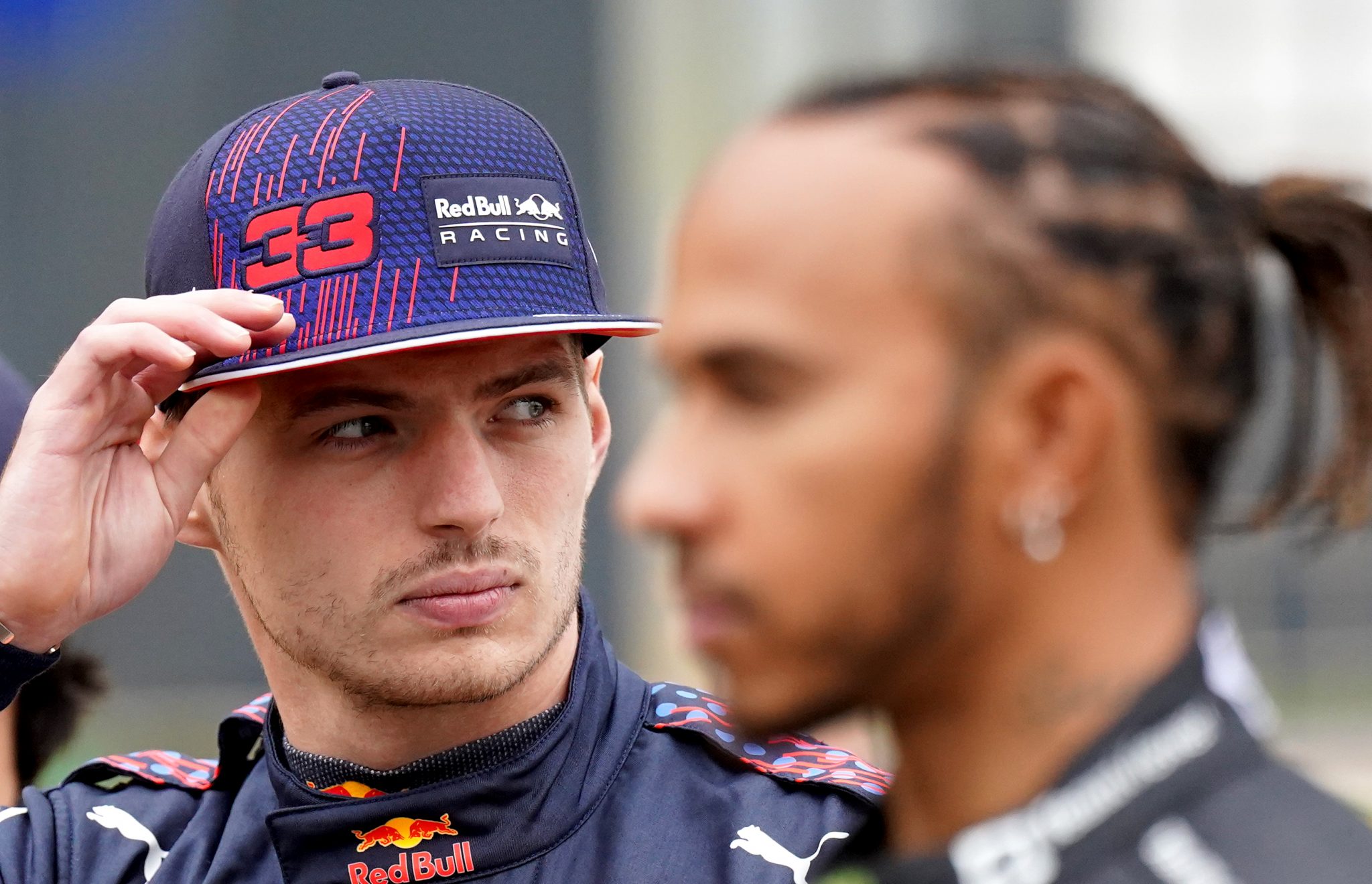 Verstappen and Hamilton are two sides of the same coin
The rivalry between Verstappen and Hamilton stems not just from their racing ability, but also their different personalities off the track, according to Clancy.
"They couldn't be more different drivers, they couldn't be more different people," Clancy said. "They have massive respect for each other, but we saw that boil over slightly.
"It was interesting talking to Hamilton at Silverstone, because he was saying, 'Max is the one, he never gives in, he never gives me any room and I am always the one that has to back out and now I find myself in this position and I have had enough'.
"We saw the consequence of that in Silverstone. They do have big respect for each other. They don't pretend at all to be friends, they don't need to.
"It is all out on the track, and that what makes it so interesting."
Almost at the end of his stellar career in spite of signing on for another two years, the rivalry between Hamilton and Verstappen could almost be seen as a passing of the torch.
However, Clancy believes that Hamilton won't be going anywhere until Verstappen firmly takes over, or Hamilton can no longer do it anymore, which does not look likely any time soon.
"We have the added element that Lewis Hamilton is 36 and Max Verstappen is 23 and they are at very different ends of their careers," Clancy said.
"That 13-year difference does make a difference. Hamilton got on the radio and said, 'not bad for an old guy', and he is making a point of it.
"Hamilton is like, 'young kid, back in your box, it is still my sport and I am still good enough to be here at 36'. That just adds another dimension to it."
Download the brand new OffTheBall App in the Play Store & App Store right now! We've got you covered!
Subscribe to OffTheBall's YouTube channel for more videos, like us on Facebook or follow us on Twitter for the latest sporting news and content.