42,200 words in 42.2 chapters, that's the premise of The Running Book by John Connell. But it is so much more than just a mile by mile recount of a marathon run through the back roads of his home county.
"It's not just about a run through Longford, it's about a run through life. Other places I've ran, a bit of history and sporting greats of the athletics world."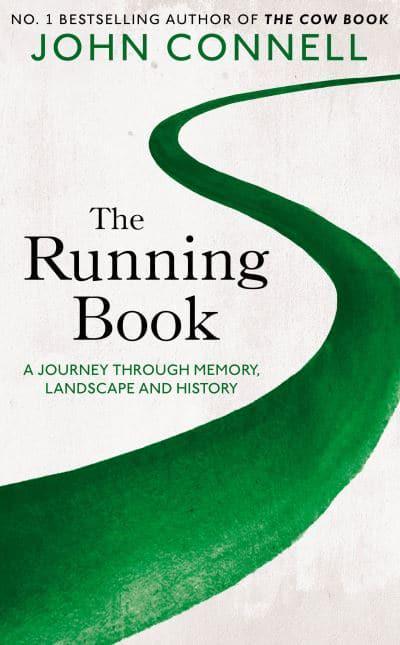 Joining OTB AM on Thursday, Connell explained how running has always featured in his life, "I was a runner when I was a young fella and was quite talented at it, in community games and in secondary school as well."
However, it was only after leaving it, and Ireland, behind that he realised the real importance of running in his life.
"I left the sport for a few years when I lived in Australia and kind of came back to it and rediscovered it after some mental health issues and [it] really kind of opened up a whole new world for me and it was a world of movement."
"It was probably a combination of things" he said, while reflecting on why it was running he chose to revisit while dealing with these struggles.
"But I remember reading this Japanese author Yukio Mishima and he said 'the idea of fitness came down upon him like an idea' and I could see myself as this new man who had a hold on life and he was a fit, strong guy.
"I said 'you know what, running used to be the thing I did. I think that's what I'm going to return to'.
"And then I suppose, I discovered how much joy that I got out of running, I think anyone can feel like Usain Bolt in a moment when they're out there running because we're all sharing the same experience."
John Connell spoke to Nathan Murphy and Tommy Rooney on Thursday's OTB AM
Writing the book itself allowed Connell a way to look back on life. "Running through an unchanged place [his hometown], I was able to understand myself so much better."
In a year when many people have been almost forced to take up running, for lack of exercise alternatives, Connell explained how he came to find joy in the sport, as opposed to just enduring it for its benefits:
"In the book, I talk about people who run from things and people who run for things. I would have started as someone who was running away from things. I was running away from problems, in the hope that running, the act itself, would open me up to a new world.
"But now I run to things, I run towards fitness, towards health, towards feeling good. And I think that we never appreciated our personal movement before these lockdowns, before we were restrained to the 5k radius or to exercising in your own area.
"I don't think we ever appreciated that movement is such an integral part of life. That it's such a blessing to be able to do. And I think that running is a way to, as I say in the book, to fall in love with the soul of the world. Because you can fall in love with movement.
"That's your time in the day. Sometimes that hour that I got out on the road, that was my way of making the day count. And I think that's what running can do, it can really help you get a hold on life. And I'm not just talking about releasing endorphins and getting runner's high, I'm talking about building a foundation to ground the rest of your day".
The Running Book by John Connell is available now in all good bookshops.
Written by Catherine Murphy
Download the brand new OffTheBall App in the Play Store & App Store right now! We've got you covered!
Subscribe to OffTheBall's YouTube channel for more videos, like us on Facebook or follow us on Twitter for the latest sporting news and content.