The 1996 Chicago Bulls are widely regarded as one of the best teams of all time. They had Michael Jordan, arguably the greatest athlete of all time. This is the story of the year before. The year the seemingly unshakable Jordan cost his team the play-offs.
The writer of Michael Jordan: The Life, among others, Roland Lazenby recalled the season before the historic 1995/1996 NBA season that saw the Chicago Bulls made history when they won 72 regular season games.
In that 1994/'95 season, Jordan had returned from retirement and a short baseball career to take the Bulls to the play-offs yet again. At the same time, he was still recovering from the loss of his father, who was murdered in 1993.
Speaking on Off The Ball on Tuesday, Lazenby looked back on the play-off series defeat that sparked the unforgettable season.
"Additional context is that Michael Jordan returned to the Chicago Bulls in the spring of 1995," Lazenby said.
"It was a very exciting time. The whole national news focus was the return of Michael Jordan to the Bulls, and to be their covering all of that, as a reporter, was great fun.
"We really didn't understand the context of it, that Michael was still very much grieving, still very much possessed of this incredible level of anger.
"The Bulls got into the play-offs and there was this great belief that Michael Jordan the miracle-maker, although he had missed most of the season, there was this belief that he was going to take the Bulls right away to another championship."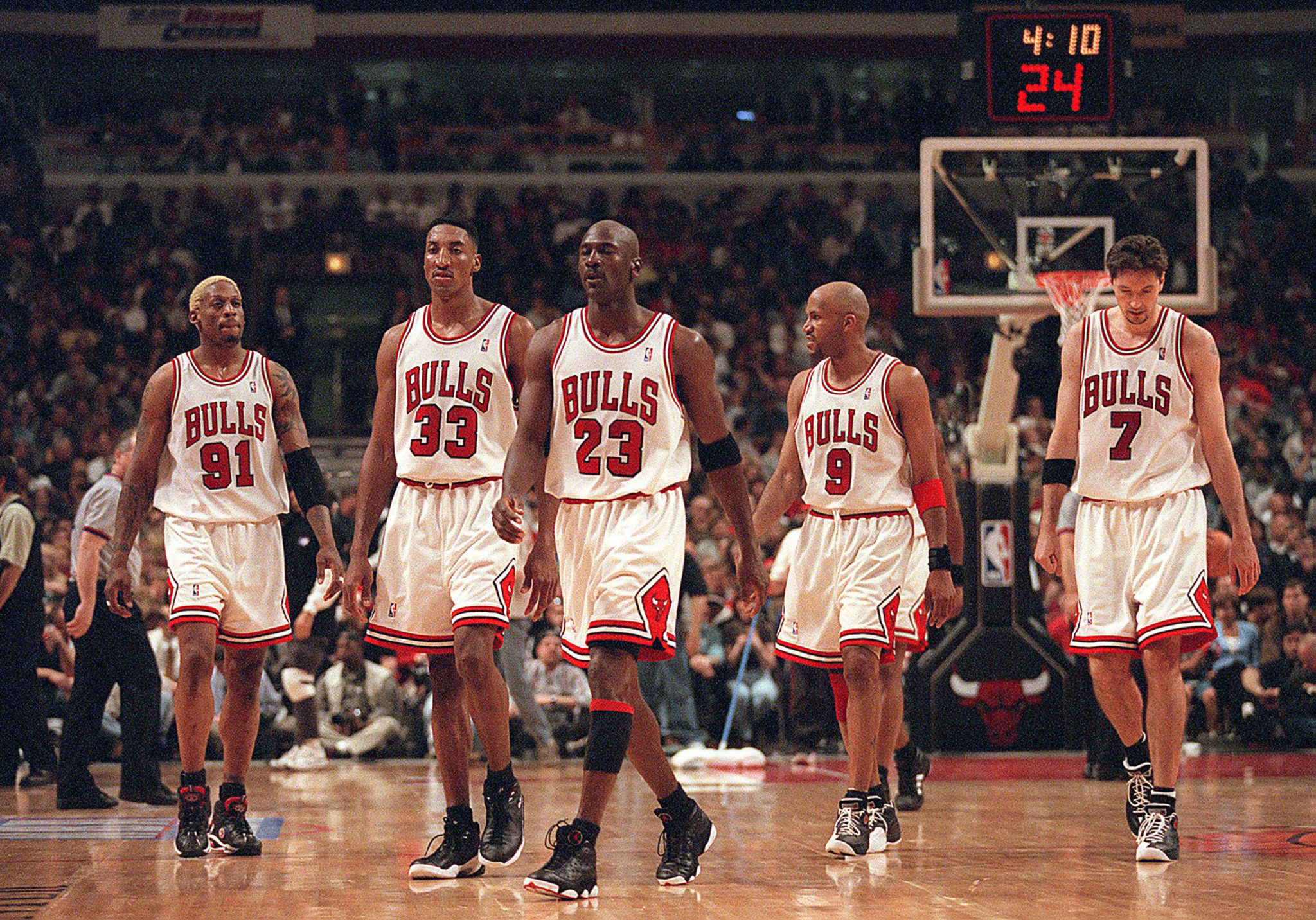 The Bulls faced off against the Orlando Magic in the Eastern Conference semi-finals series, which Magic won 4-2, with some assistance from Jordan, according to Lazenby.
"They got into a series with the Orlando Magic, who had the former Bull Horace Grant playing for them by then, they had Shaquille O'Neal.
"Michael did something he had never done; he got into the key moments of that series, and he turned the ball over. His mistakes lead, in a large part, to the defeat of the Bulls."
Lazenby believed that this loss and the uncharacteristic mistakes from Jordan inspired him and the Bulls to their historic 'best of all time' season in 1995/'96.
"I remember walking down the hallway after that [1995 play-off game], and here comes my friend Tex Winter, the assistant coach of the Bulls," Lazenby said.
"He says 'man, I have never seen anything like that. The first thing we had to do was go to Michael and tell him, 'You are still our guy, you are still the guy that we rely on.'
"I had never seen the Bulls [like that]. They had always been so confident, and I had never seen them so shaken.
"So, when Michael gets to training camp the next season, he is a maniac! That is when he punches out Steve Kerr, starts that fight, and that whole season is fuelled by that anger and energy he has."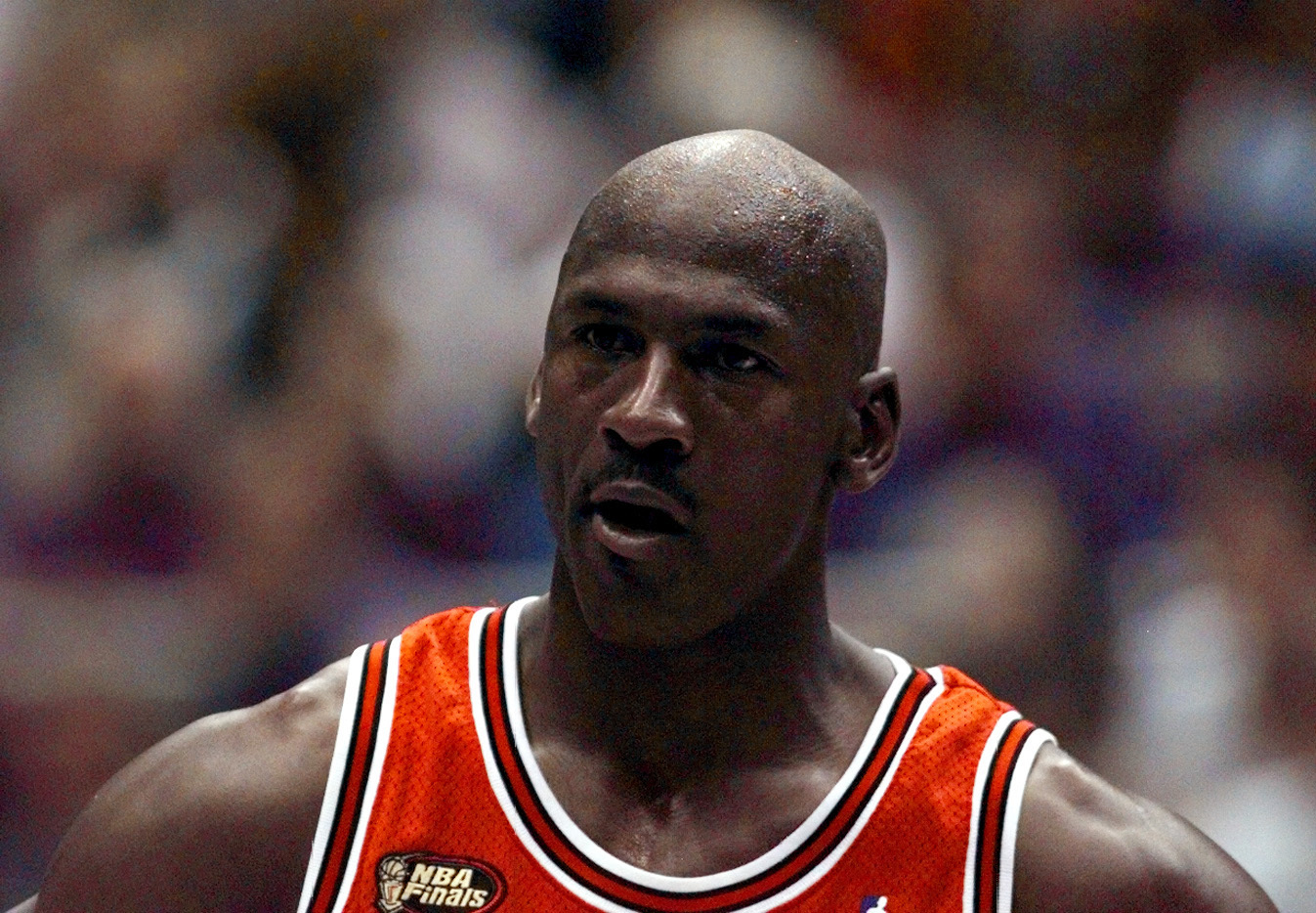 Beating Jordan was 'uncomfortable'
While Michael Jordan costing his team a victory, much less a title, was an incredibly rare occurrence, Lazenby recalled that it had happened before when the future legend was still in high school.
"What wasn't known at that time and what wasn't part of the conversation was that, as a senior in high school with all of this drive to win a state championship final, Michael had his Laney High School team from Wilmington North Carolina in the state play-offs," Lazenby said.
"At that time, basketball had no shot clock, it had no three pointer, and with a little over a minute to go his team had a six-point lead.
"There is no way you lose a game with a six-point lead with just over a minute to go, and Michael made a series of blunders.
"He had a couple of offensive fouls, he fouled out of the game, and his team lost. He lost to a team that he had beaten all season, and it was a team of his friends from across Wilmington."
That loss, much like the play-off series loss in 1995, greatly angered Jordan, according to Lazenby.
He suggested that, even a number of years after the loss, the players that had beaten Jordan would completely avoid bringing up that State Championship.
"One of those players was Kenny Gattison who went on to play in the NBA," Lazenby said.
"When I was writing Michael Jordan: The Life, Kenny Gattison explained, yes his high school team had gotten this great victory when Jordan blew it.
"Gattison had never in all the years since, and they were friends that would see each other all time on the NBA circuit, Kenny Gattison would not dare even mention that loss.
"He wouldn't even smile at him and say, 'what about the time that we got you in the biggest game'.
"Gattison said 'there was no way I was ever going to say that to him'. He said, 'I wish we had lost to him', it was that uncomfortable."
Download the brand new OffTheBall App in the Play Store & App Store right now! We've got you covered!
Subscribe to OffTheBall's YouTube channel for more videos, like us on Facebook or follow us on Twitter for the latest sporting news and content.