Irish actor Barry Keoghan is dying to get in the boxing ring, after tearing up the big screen as Druig in Marvels Eternals.
The Dubliner is known for his appearances in major blockbusters, including his role as George Mills in Dunkirk, however what might be less well-known is his status as an amateur boxer.
While he is focused on his career as an actor, Keoghan does admit that he hopes to get back in the ring at some stage.
Marvel Eternals' Barry Keoghan sat down with OTB Sport's Joseph Conroy, and discussed not only his love of boxing, but his admiration for Olympic gold medalist Kellie Harrington.
"Hats off to Kellie, honestly," Keoghan said. "I have huge admiration for her and what she has done for the area. To see her last night, it did make the night very special, I must say."
Harrington and Keoghan both come from the same area of Dublin, however that is not where the similarities end between the two.
Like Harrington, Keoghan has a deep love for boxing and tries to get in as much training as he can in between, and sometimes due to, his movie roles.
"[I try to get in] as much boxing as I can," Keoghan said. "I love a bit of pad work and sparring. Training is brilliant, it is not only good to look look, but to feel good mentally.
"It is brilliant for the mental health. I train a lot for that reason, to feel good and push my day forward."
When asked by Conroy if he would consider stepping in the squared circle himself to box, Keoghan suggested that it was something that he would definitely be interested in.
"Maybe with the cameras up, yeah!" Keoghan joked. "Look, I still train and if the chance arises for me to step in and do a tournament I would; I'd love to.
"I'd love to get in the ring and fight, man. I really would. I have a massive love for boxing. It is beautiful to watch as well."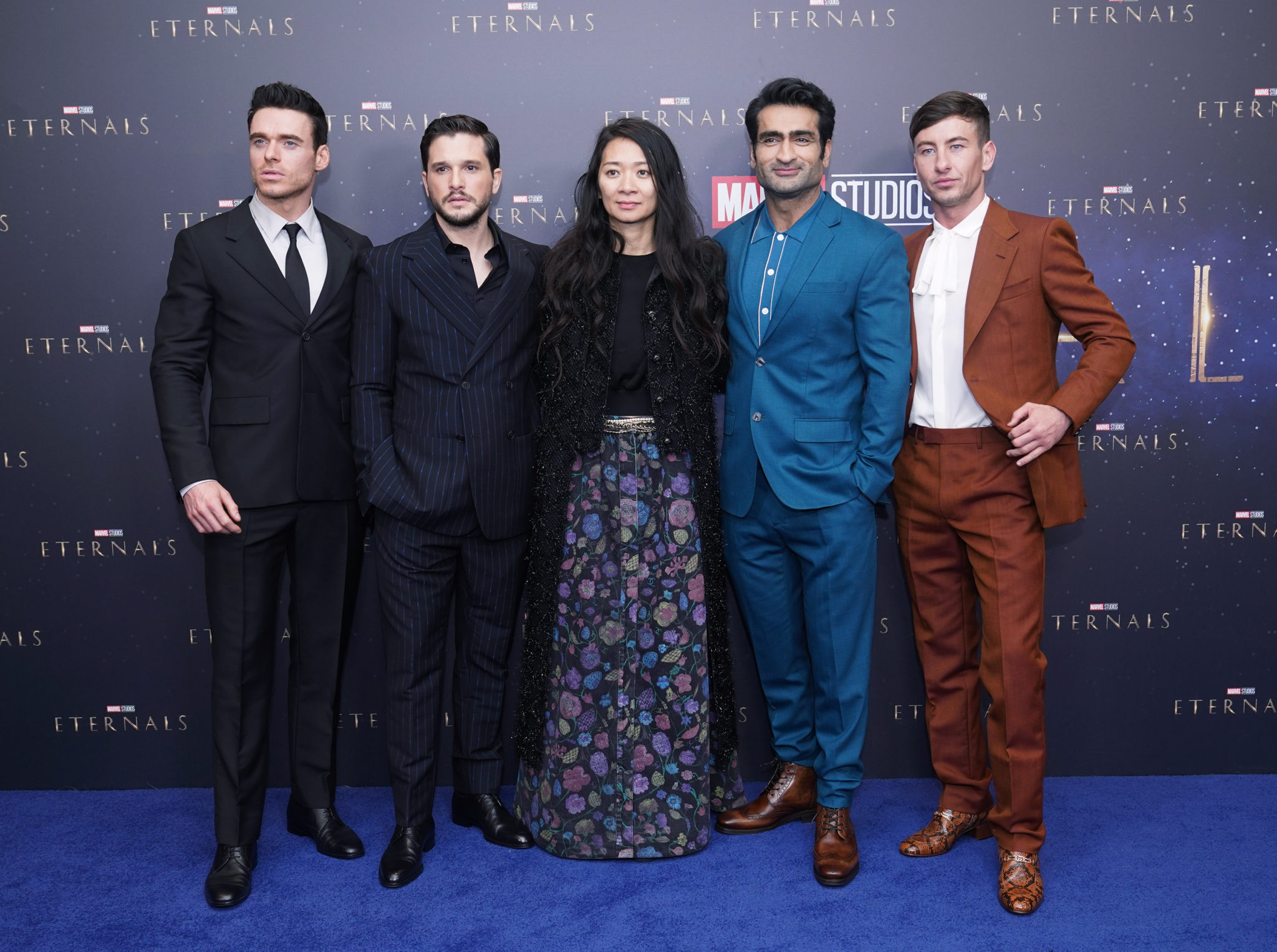 Marvels Eternals' excellent director
While this is his breakthrough into the Marvel universe, Keoghan still felt comfortable on set. he boiled it down to the environment created by director Chloe Zhao and the intimacy created with the rest of the cast.
"I would work with Chloe [Zhao] the rest of my life if I could,' Keoghan said. "At times it felt very indie-like, that is the set she creates, and the vibe, in very intimate scenes and sets.
"It didn't really feel like a Marvel movie at times; but I don't really know what a Marvel movie feels like. I think it is what we create; the pressure and stuff going into a big studio film, but to be honest it was really welcoming."
Marvel Eternals' Barry Keoghan sat down with Joseph Conroy to talk about joining the Marvel Universe as Druig in Chloe Zhao's Eternals - which goes on general release on Friday November 5th. The Dubliner talked about his love for boxing, getting in the ring to fight - and his respect for Olympic champ Kellie Harrington
Download the brand new OffTheBall App in the Play Store & App Store right now! We've got you covered!
Subscribe to OffTheBall's YouTube channel for more videos, like us on Facebook or follow us on Twitter for the latest sporting news and content.