Nick Kyrgios was gushing with praise for his peer and pal Andy Murray as the two tennis stars chatted on Instagram Live, with the Australian telling Murray, "I think you're better than Djokovic!"
The world number 40, Kyrgios - enjoying red wine and some great laughs with the Scot throughout the light-hearted conversation - told the three-time grand slam champion Murray that he could have had "one of the best careers ever".
Kyrgios, famously outspoken, referenced a match between the pair which took place some six years ago when Murray dismantled the Canberra native 6-2, 6-2 in the second round of the 2014 Rogers Cup in Montreal.
The clash occurred mere weeks after Kyrgios' breakthrough career victory against Rafael Nadal at Wimbledon when the then 19-year-old reached the quarter-finals after dispatching with the legendary Spaniard in four sets. To this day it remains Kyrgios' joint-best record at any grand slam.
Comparing each occasion, Kyrgios told Murray on Instagram Live, "You gave me four games [in Montreal, 2014]. I literally feel like I didn't know what tennis was that day. I wanted to walk off after the first four games, honestly!"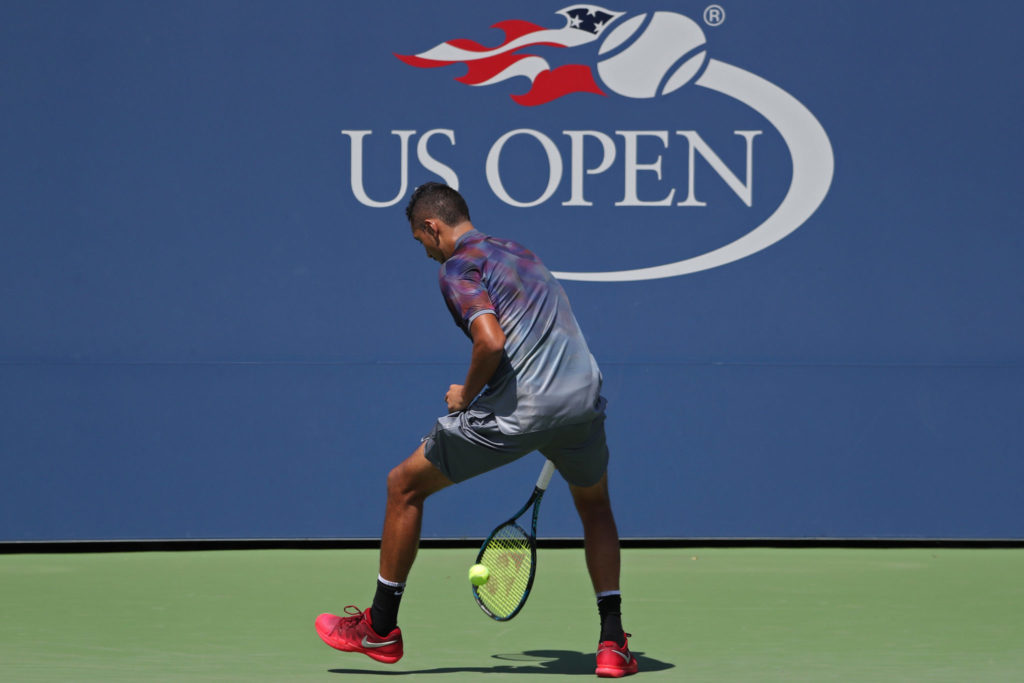 Murray, starting to respond to this comment by saying that he had heard a little bit about his prodigious opponent going into that match in Canada, was almost immediately interrupted on the live chat by Kyrgios, who said, "Well I beat Rafa, he's a good mate of yours! I beat him pretty convincingly at Wimby [Wimbledon, 2014] so I thought I'd have a chance [against Murray in Montreal], ya know".
"To be honest, I was expecting a bit more that day", Murray humorously replied, with Kyrgios laughing, saying, "I know, me too, but then when you returned my serve which Rafa didn't, then I knew I was in trouble."
Kyrgios continued appraising Murray, elaborating on his opinion of the double Wimbledon champion's overall career, saying "I think you should have had one of the best careers ever, but that's how things go. I've said that to you many times.
"Like, I'm not going to make this controversial but, honestly, I think you're better than Djokovic, in my opinion."
Explaining his reason for such a significant call, Kyrgios said, "People are gonna take this to social media and say, 'Nah, Djokovic won this many [17] slams' [but] Djokovic was playing dodgeball on my serve, he couldn't return it and you're on it and slapping it for a winner, so there's my opinion."
Murray dryly replied, in relation to his own record against Djokovic, "Yeah, well the results would probably suggest otherwise wouldn't they!" This is despite the fact that Murray defeated Djokovic in two of his three grand slams final wins - the 2012 US Open and at Wimbledon, 2013.
Kyrgios remained defiant in his view, saying, "Yeah, but the real ones know. Like, Djokovic was trying to dodge my serve the last two times I played him but you, you were on it like a light".
While Kyrgios enjoys a competitive record against Djokovic and Nadal, he has only beaten Murray once in the six times the pair have faced one another on the ATP Tour.
Tennis, like every major sport, has been halted during the global spread of coronavirus with Wimbledon cancelled for the first time since the Second World War and the French Open rescheduled for autumn.
There is yet to be a confirmed date for a return to top-level tennis but the world number one Djokovic's own resumption is in doubt following his stance on vaccinations, despite Nadal's protestations to the Serb's viewpoint.
Meanwhile, Australian Open finalist Dominic Thiem has questioned Djokovic's proposal to financially assist low-ranking players during the global pandemic, saying that giving such help to what the Austrian perceives as less determined professionals is unnecessary.
Download the brand new OffTheBall App in the Play Store & App Store right now! We've got you covered!
Subscribe to OffTheBall's YouTube channel for more videos, like us on Facebook or follow us on Twitter for the latest sporting news and content.