Kavitha A. Davidson of The Athletic joined OTB AM on Friday to discuss the NBA player strikes and the role that LeBron James has played in the fight for racial equality.
For a second night running, there were no games played in the NBA Playoffs on Thursday.
It follows Wednesday night's postponement of three games after the Milwaukee Bucks chose to sit out game-5 of their first round tie with Orlando. They were acting in protest at the police shooting of Jacob Blake, which has left the Kenosha native paralysed in a Wisconsin hospital.
After a series of meetings involving players and team owners, play looks set to resume over the weekend. However it's believed the Los Angeles franchises - the Lakers and the Clippers - both were in favour of calling a halt to the season.
Davidson explained that LeBron James, the face of the Lakers, has always been at the forefront of the fight for racial equality.
"LeBron has been doing this work for several years now. He's not taking advantage of a movement where it's easy to make social activism part of your brand," she explained.
"He has started voter registration drives. He and some other players have started a campaign in Florida to combat voter disenfranchisement.  
"LeBron has been very much at the forefront of a lot of these movements."
Davidson pointed out that this sets LeBron apart from other superstars in previous decades.
"It is a huge departure from what we've seen of athletes of the 1990s, not just Michael Jordan but Tiger Woods for example. It was detrimental to their earning potential to wade into political issues," she said.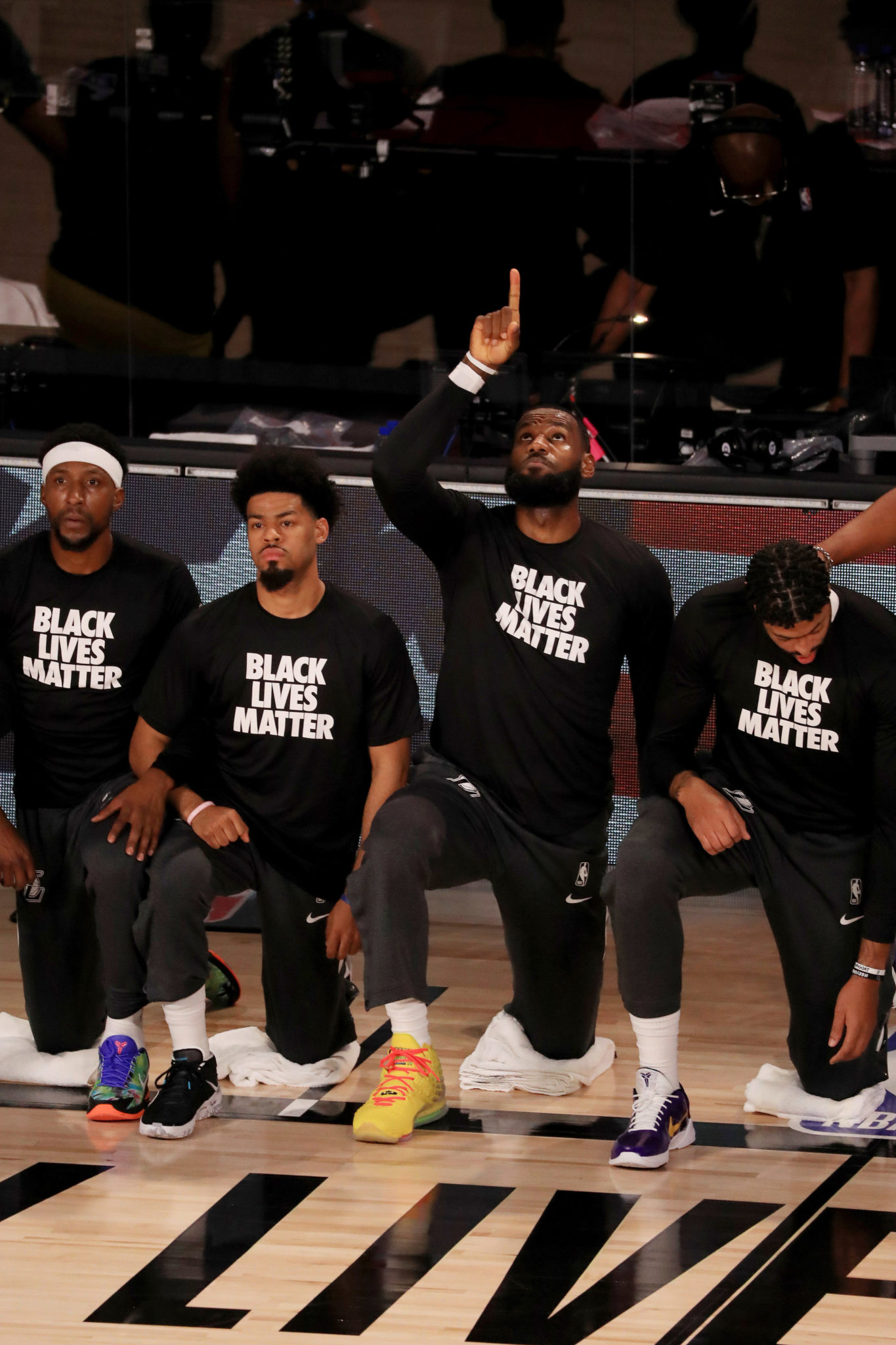 What make LeBron's stance even more laudable is that his Lakers along with the Clippers are among the favourites to win this year's championship.
"LeBron wants to win a championship with the Lakers to be able to just put that conversation of him versus Michael Jordan to bed but he is willing to give up that chance to walk off the court for racial justice," Davidson said.
"Similarly with the Bucks. They're from Milwaukee, they're just a few miles away from where Jacob Blake was shot.
"They also had the best record in the NBA.They are very much title contenders right now. These are not teams or players who have nothing to lose by going about this."
LeBron and other players around the league are now asking the NBA team owners to "put their money where their mouth is".
"These owners are very adept at getting hundreds of millions of dollars from states in tax subsidies for new arenas and new stadiums.These are billionaires that absolutely wield not just money but political influence in their local municipalities," Davidson explained.
"Now players are saying to owners that if you want us to resume the playoffs, actually put your money where your mouth is and force local politicians to do something about this injustice."
Download the brand new OffTheBall App in the Play Store & App Store right now! We've got you covered!
Subscribe to OffTheBall's YouTube channel for more videos, like us on Facebook or follow us on Twitter for the latest sporting news and content.