We had another Mount Rushmore etched into the history books this morning on OTB AM - as four sporting greats from Leitrim were selected amid much debate and discussion. 
Two Leitrim natives, journalists Tommy Conlon and Sean McGoldrick, joined us on Tuesday's OTB AM to ultimately decide the four greatest sportspeople from the Wild Rose County with former Leitrim footballer Emlyn Mulligan appearing to give his two cents.
Here is the final Leitrim sporting Mount Rushmore selection:
===
ATHLETICS - Eddie Leddy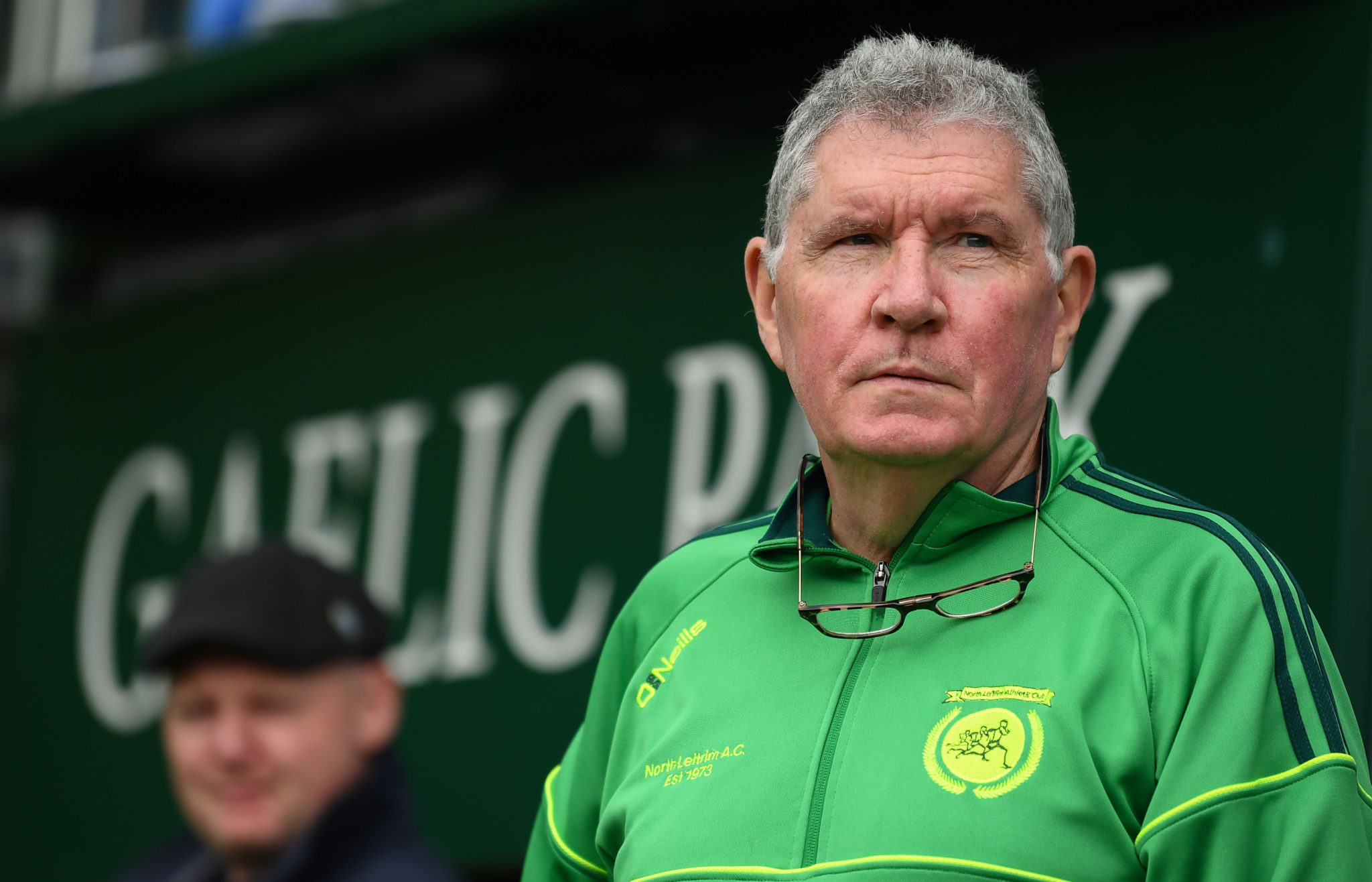 Perhaps not remembered nationally, but there was simply no argument between Sean and Tommy that in the pantheon of Leitrim greats, Eddie Leddy is up there with the very best.
The Drumreilly man competed in two Olympic Games, in Munich 1972 and in 1976 in Montreal, setting Irish records over 5,000m, 10,000m and 3,000m steeplechase which was enough to give Tommy his number one spot.
"As a child it stuck with me that our little community had someone who had been to the Olympics," he recalled. "It had this mythical idea about it. It was almost like a man going to the moon.
"Eddie Leddy ran world class times in what would be world class today. He was Leitrim's first Olympian; a double Olympian and a name that resonates."
===
Rowing - Francis Cryan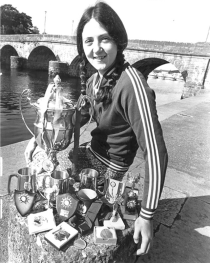 Described by Sean as the Queen of single sculls rowing, Francis Cryan achievements meant she rightfully deserves this recognition.
So much so, that Cryan's performance at the 1980 Olympics was voted by readers of the Leitrim Observer to have been County Leitrim's greatest ever sporting moment.
The Carrick-on-Shannon woman was eleven times Irish Ladies single sculls champion from the years 1976–1986 inclusive, as a well as becoming Irelands first ever Olympic women's rower when she competed in the 1980 Moscow Olympics and placed seventh.
"Given her historic role in Irish rowing," he argued, "there has been nobody since in Leitrim terms and for that deserves inclusion."
Tommy Conlon made the case for the Olympic rower citing that not many people would have had a concept on the enormity of the work that was required for Cryan to become an Olympian.
"It was only when Ireland became more familiar with rowing as a sport, we've come to appreciate what a brutal sport it is," he pointed out, "in terms of its demands and how lonely it must've have been for her in a way and how hard it must've been doing it on her own- there's something historic about that.
"She had the River Shannon right at her doorstep, and she ploughed thousands of miles up and down that river and it took her to Moscow. There's something pioneering about Francis Cryan's role in Irish women's sport."
===
Gaelic Football- Packy McGarty
It's hard to discount what Packy McGarty did for Leitrim football as a player during his 23 seasons in the green and gold despite never lifting the Nestor cup.
Making his Leitrim debut in 1949 at the age of 16, McGarty would go on to be the driving force in the Leitrim forward line playing in four Connacht finals between 1957 and 1960.
He was 20 years old when he was selected on the Connacht team in 1954, scoring 1:04 on his debut against Munster in Tralee. Tommy says that everyone who had an interest in Leitrim football at that time, would always talk about Packy McGarty: "He took to the National stage like he belonged there."
The Mohill man's achievements still speak volumes to this day as being the only Leitrim man to play in six Connacht finals, to win back-to-back Railway cup medals with Connacht and uniquely the only Leitrim man to make the Connacht team of the Millennium.
"When he was a player, the opposition did everything to stop him," recalled McGoldrick. "There seems to be a consensus of rough treatment in that, 'sort out McGarty and you'll sort out Leitrim'."
===
Gaelic Football – Mickey Quinn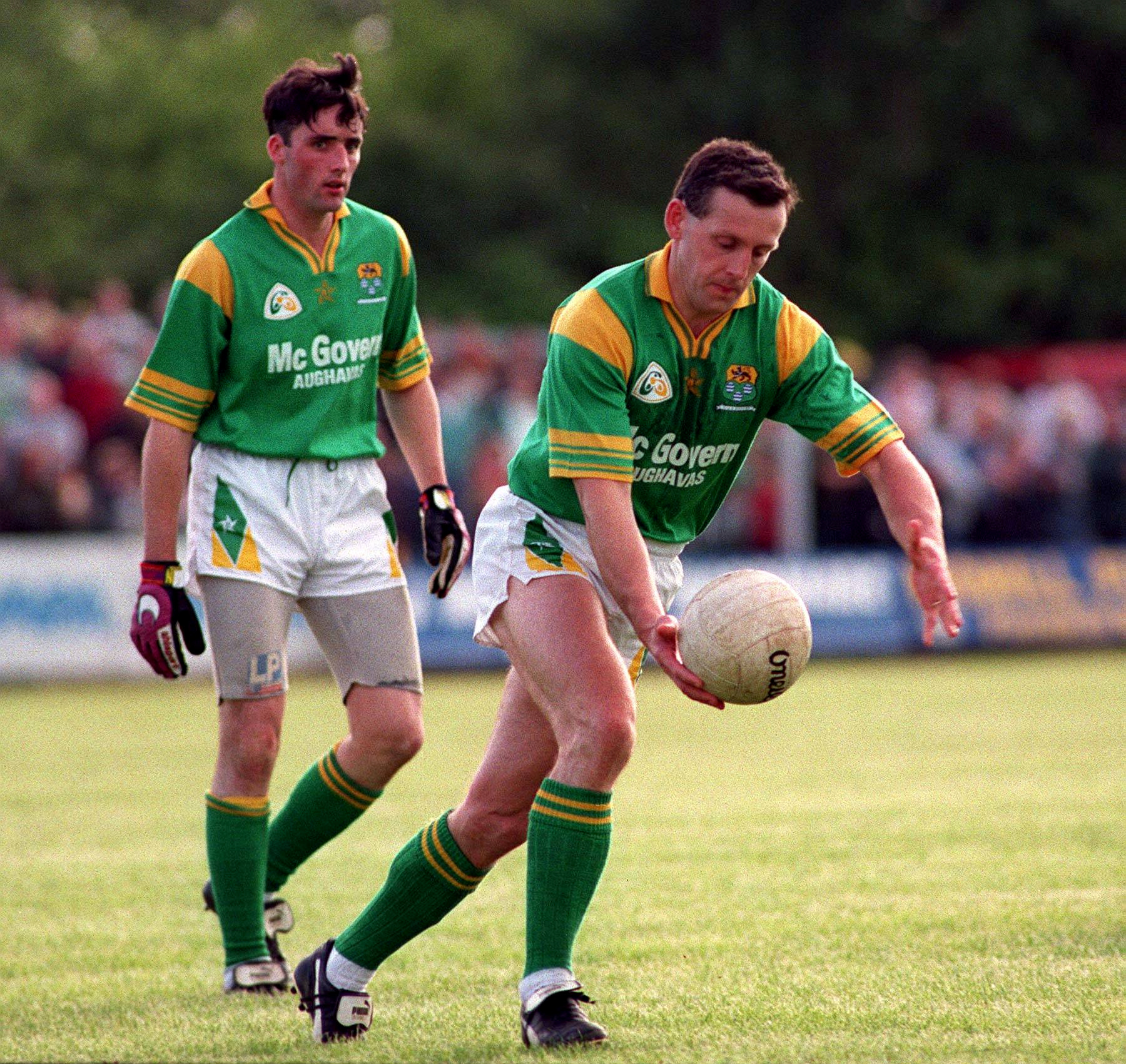 One of the finest footballers Leitrim ever produced. It is the Aughawillan man who was chosen to represent Leitrim GAA's finest hour in 1994.
Along with Seamus Quinn he is the only other Leitrim man to win an All-Star award, doing so in Midfield in 1990 and at the time was only the second All-Star to have never played in Croke Park.
Sean says Mickey Quinn would have been the Packy McGarty of his generation.
"He made his debut in 1978 and was still going at the age of 37 in 1997," he outlined. "In 1983, Leitrim played Galway in a Connacht semi-final in Carrick-on-Shannon. It was a real low scoring game, 1:08 to 1:06, but on that day Mickey Quinn gave one of the all-time great Leitrim performances in that game."
Along with Seamus Quinn he is the only other Leitrim man to win an All-Star award, doing so in midfield in 1990 and at the time was only the second All-Star to have never played in Croke Park.
Conlon spoke about the aura and presence that Quinn brought to the Leitrim which was enough for him to include Quinn in his county's Mount Rushmore.
"Of necessity, Leitrim teams have historically been physically small, players who weren't big enough or athletic enough for county football," he explained. "Mickey Quinn was a supreme athlete. He had power, strength, heart and could go end to end for a whole game.
"When Mickey was playing well, Leitrim had traction in midfield, they had presence and strength. He was the engine in the engine room."
===
Missed any of our Mount Rushmore county-by-county series? Watch back all episodes here! 
Here is Nathan Murphy's selection of Mayo
Here is Colm Boohig's selection of Cork
Here is Will O'Callaghan and Paul Rouse's selection of Offaly
Here is Shane Hannon and Gráinne McElwain's selection of Monaghan
Here is Diarmuid Lyng and Liam Griffin's selection of Wexford
Here is Neil Treacy and Jack Anderson's selection of Limerick
Here is Enda Coll and Kieran Cunningham's selection of Donegal
Here is Máire-Treasa Nic-Cheallaigh and Michael Lyster's selection of Galway
Here is Adrian Barry and Conor Moore's selection of Westmeath
Here is Ronan Mullen and Dan McDonnell's selection of Louth
Here is Alan Quinlan and Michael Quinlivan's selection of Tipperary
Here is Tommy Rooney and Hector Ó'hEochagáin's selection of Meath
Here is Conor Deegan and Donal O'Neill's selection of Down
Here is Ger Gilroy and Joe Molloy's selection of Kildare
Here is Thom Malone and Paul Howard's selection of Wicklow
Here is Dave McIntyre and Paul Fitzpatrick's selection of Cavan
Here is Arthur O'Dea and Alan Cawley's selection of Sligo
Here is Eoin Sheahan and Kieran Donaghy's selection of Kerry
Here is Cliona Foley and Shane Keegan's selection of Laois
Here is Enda McGinley and Orla Bannon's selection of Tyrone
Here is Oisin Langan and Jessie Barr's selection of Waterford
Here is Enda McEvoy and Gary Halpin's selection of Kilkenny
Here is Cahair O'Kane and Chrissy McKaigue's selection of Derry
Here is Declan Bogue and Colm Bradley's selection of Fermanagh
Here is Jamesie O'Connor and Syl O'Connor's selection of Clare
Download the brand new OffTheBall App in the Play Store & App Store right now! We've got you covered!
Subscribe to OffTheBall's YouTube channel for more videos, like us on Facebook or follow us on Twitter for the latest sporting news and content.