Speaking on Thursday's OTB AM, Ireland's Michael Conlan outlined his belief that the upper echelons of professional boxing are home to a pervasive doping culture. 
Taking a call from his Epsom home on a rest day, Michael Conlan, who is scheduled to contest a professional rematch against his infamous Olympic opponent Vladimir Nikitin in mid-December, shared his thoughts on the nature of doping in boxing.
"In my opinion," the 27-year-old explained, "I believe most of the top guys in boxing are doping.
"I've never come across someone I know [to be doping], and I've never been offered anything myself, I have no way of proving that but you see these guys getting caught here and there."
The comments came subsequent to Conlan's public condemnation of the manner in which Rey Vargas and Julio Cesar Martinez, two Mexican boxers who tested positive for trace elements of Clenbuterol during tests conducted by VADA, were treated by one of the sport's governing bodies, the Mexican based World Boxing Council.
Boxing is fucked with fighters doping. Decisions like this make people think they can get away with it too, contaminated meat or not they have still PEDs in they're systems. I think the top end of the sport is riddled with CHEATS!!! 💉💉💉 https://t.co/P9paWdgFgm

— Michael Conlan (@mickconlan11) November 5, 2019
"My gripe isn't with [Vargas and Martinez]," he clarified, "it is with the top tier of boxing."
Indeed, while Conlan admitted that he has no firm information regarding the behaviour of individual boxers, his charge comes after the likes of Jarrell Miller, Canelo Álvarez and allegedly Dillian Whyte have recorded failed drugs tests in the last year or two.
Lamenting the current bodies charged with carrying out the anti-doping testing, Andy Lee, the former middleweight world champion boxer who was also present during Thursday's OTB AM, highlighted the meagre bans handed out to boxers who are found guilty of doping as another issue that hampers anti-doping measures.
"There need to be sterner bans," he argued. "People are failing but there's no punishment for it.
"All you've to do is sit and wait it out."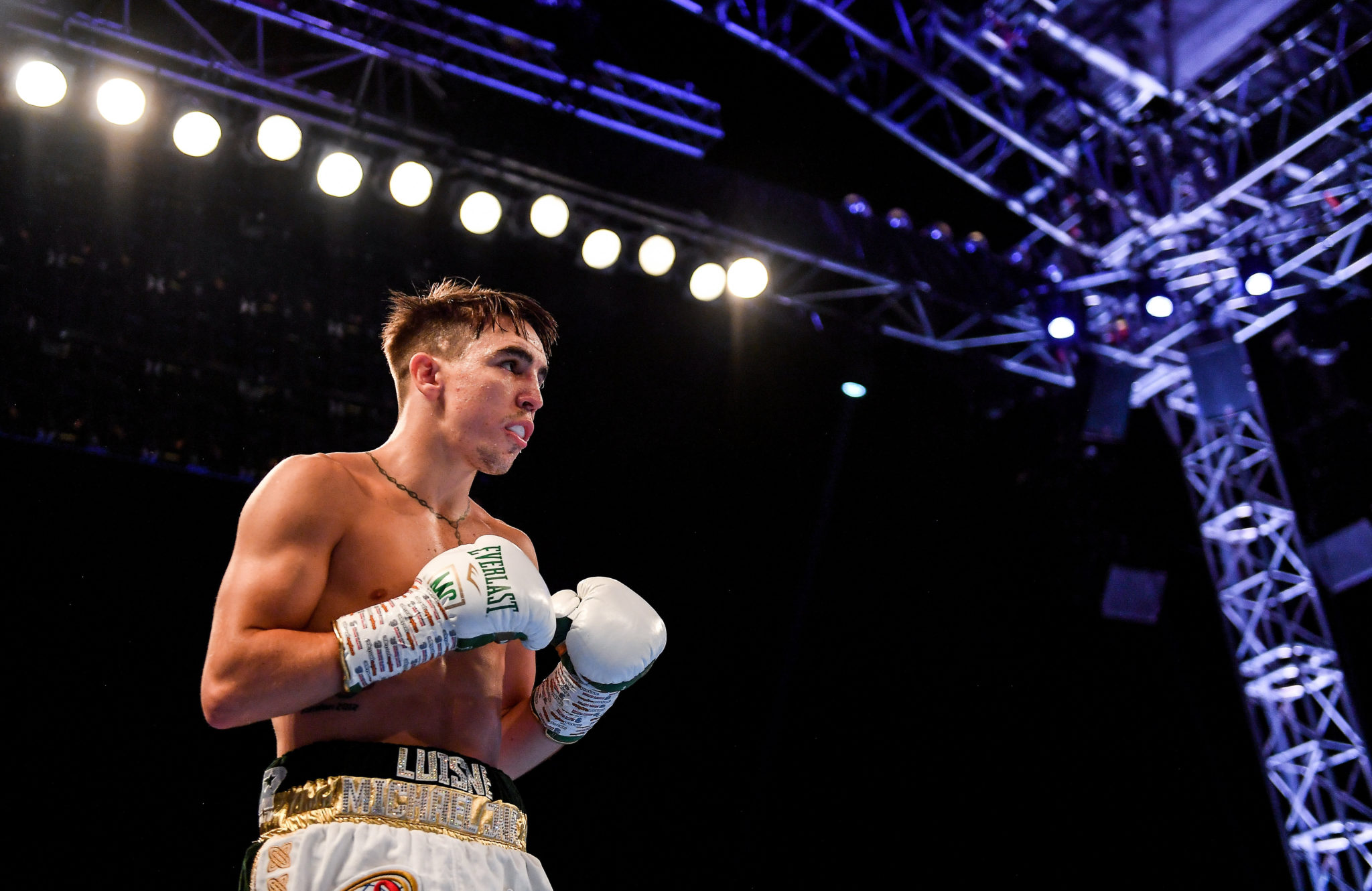 After making his professional debut in 2017, Michael Conlan is currently enjoying an unbeaten run of 12 successful fights.
With potential retribution against Nikitin to come next month, the Belfast native explained his decision to publicly discuss the issue of doping in boxing.
"The reason I have started to speak up about it more is that in a year with boxing we've had four deaths," he noted in a year where Maxim Dadashev, Hugo Alfredo Santillan, Boris Stanchov and Patrick Day all died as a result of injuries sustained in the ring. "Why are we letting things like this continue?
"Why doesn't every single person who's in the top-20 of any governing body have 365-doping? We should have 365-days-a-year random testing.
"It's not like the sport isn't in a position where there isn't enough money to have this running through it. Boxing is in the best place it has been for a long, long time. Why can't we have money put into anti-doping?
"It's a bit of a shambles, it's very annoying."
Watch back Michael Conlan's interview with Off the Ball in full here. 
Download the brand new OffTheBall App in the Play Store & App Store right now! We've got you covered!
Subscribe to OffTheBall's YouTube channel for more videos, like us on Facebook or follow us on Twitter for the latest sporting news and content.