At the age of 67, acclaimed actor Mickey Rourke confirmed he is weighing up the prospect of making yet another return to the boxing ring in conversation with Andy Lee for Off The Ball.
Five years after beating a 29-year-old former Golden Gloves champion in a professional bout in Moscow, 67-year-old Mickey Rourke is entertaining the prospect of another return to the boxing ring.
Two decades had elapsed between Rourke's final recorded professional bout in 1994 and the match-up with Elliot Seymour in 2014. Nevertheless, he admitted to former world champion Andy Lee that he had put some groundwork in regarding another comeback.
"I just came from Justin's gym and I said to him that I had spoken with [the promoter] Mikey Garcia," he revealed while talking to Lee on Off The Ball. "I asked him if he would put me on a card because it is tough to get a license in Los Angeles.
"So, a couple of guys introduced me to two different boxing commissioners and both of them said, 'No problem, no problem.' Now I've got to take a physical."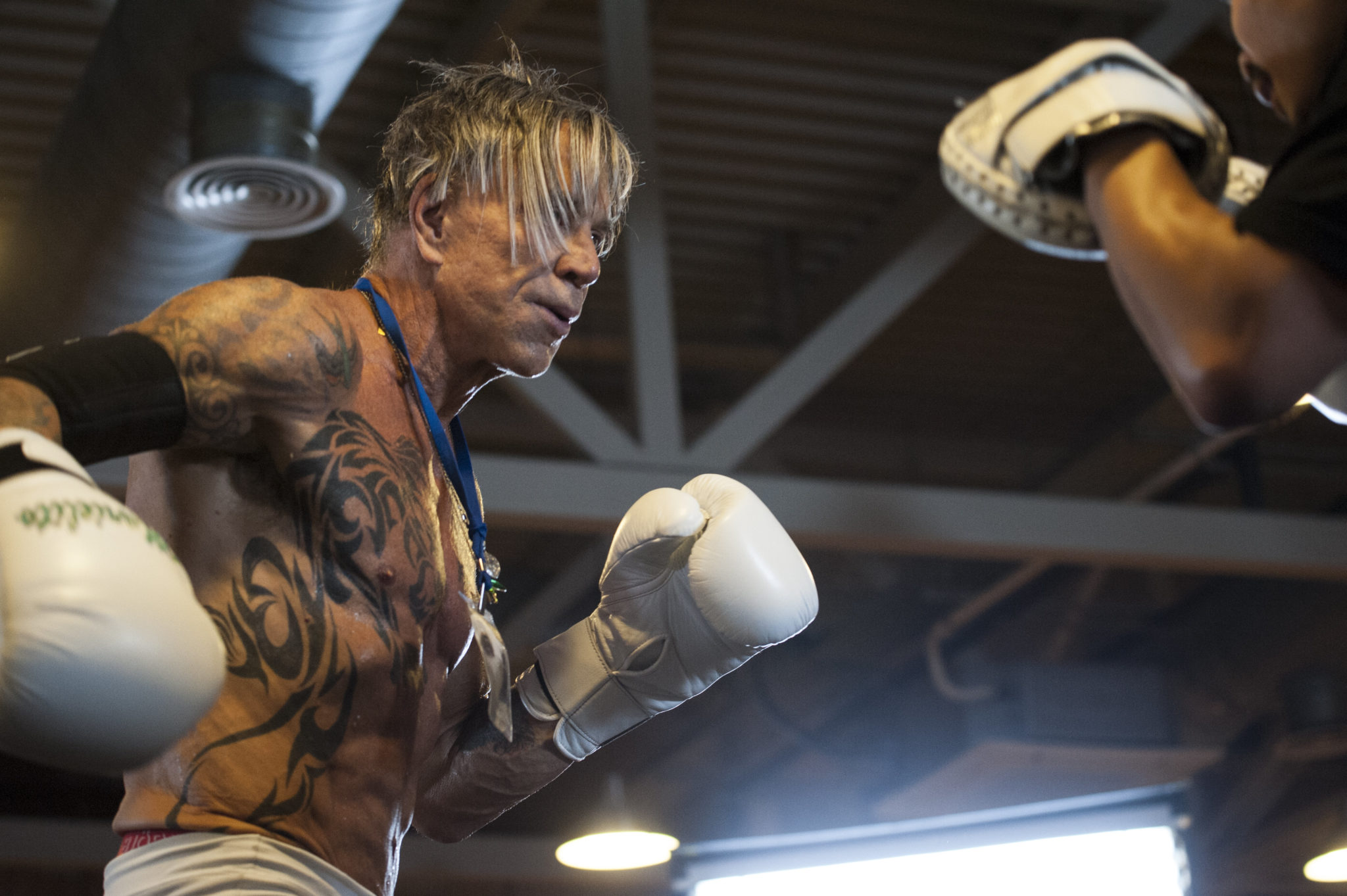 The Academy Award-nominated star of The Wrestler, Rourke explained that he would have some work to do getting himself in the kind of physical shape required of him to fight, however.
For a potential bout later this year, he outlined the conditions that would need to be satisfied.
"Keep in mind I'm over 200 lbs, fat as shit," he remarked of the work he would need to do, "and I've got to get down to 175.
"I told Justin though that if I take off about 10 lbs in the next two weeks, I'll come up and start working. Then, if I'm motivated, I'll fight in November or December."
Mickey Rourke cited his preparation for the 2014 bout with Seymour as the standard he would wish to reach again in his preparation.
"Unless I can train 110% like I did for my last fight," he began, "I mean, I was as calm as a cucumber that day. I knew that motherfucker in the other room hadn't trained like I trained. My whole goal then was to be better today than I was yesterday.
"So, if I can get motivated in the next 30 days, I'll fight in November or December. If I'm not motivated, then I'm done."
You can watch Mickey Rourke's in-depth interview with former middleweight world champion boxer Andy Lee in its entirety here. 
Andy Lee Meets on OTB Sports is in association with the all new SEAT Leon, the brands' first fully connected car.
Download the brand new OffTheBall App in the Play Store & App Store right now! We've got you covered!
Subscribe to OffTheBall's YouTube channel for more videos, like us on Facebook or follow us on Twitter for the latest sporting news and content.