An acclaimed actor, Mickey Rourke explored his life-long passion for boxing and encounters with the likes of Muhammad Ali, Roberto Duran and Tommy Hearns in conversation with former world champion Andy Lee for Off The Ball. 
As a young boy tired of being regularly relieved of his lunch money by a group of local bullies, Mickey Rourke knew he'd have to 'get tough or die', as Johnny Cash put it.
"One day I was walking to school with his Italian kid, Jimmy Rizzo," he recalled in conversation with Andy Lee for Off The Ball, "and I noticed that those guys who took my money wouldn't even look at him.
"So, I told him what was happening to me and he tells me to meet him in his back yard after school. He taught me how to fight."
It was the beginning of a relationship with boxing that would see the future star of The Wrestler come up close and personal with some of the sport's most legendary figures.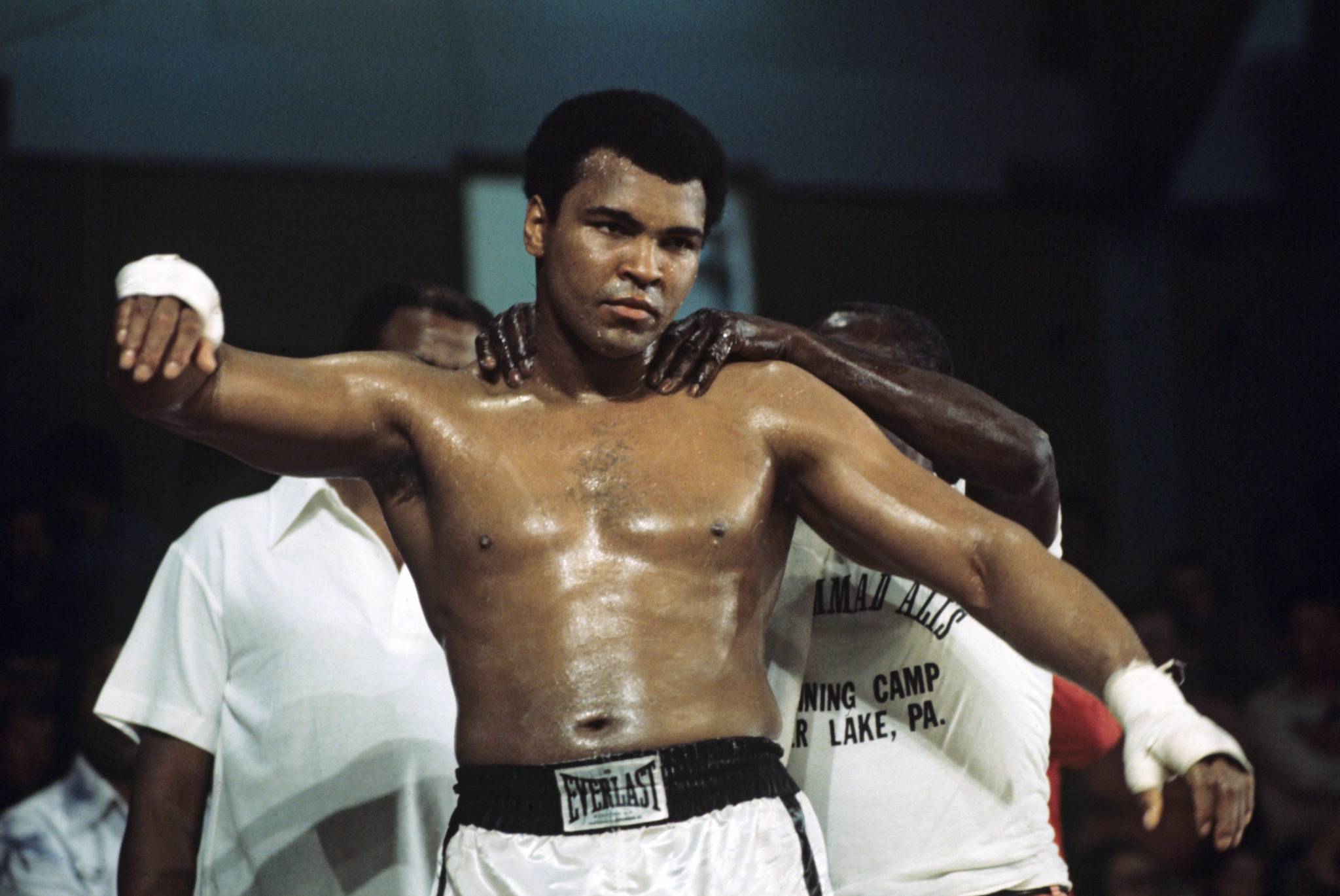 "I spent a lot of time at the 5th street gym when Angelo Dundee was there," he explained of the famous boxing gym in Miami Beach, Florida.
"Everyday I would be watching Muhammad Ali sparring with Jimmy Ellis. Jerry Quarry, Oscar Bonavena, Larry Holmes then came later on but this was just the hottest gym on the planet.
"Like, I would be taking a shower beside these guys. I showered beside Muhammad Ali for like six years. But I picked up a lot of bad habits watching Ali fight, you know. He'd be keeping that hand down way low but you've got to be really fast to do that.
"Only years later I realised that because I'm strong I'm much better at fighting on the inside. It took me a long time to break that habit though after watching Ali."
Indeed, Mickey Rourke boasted an impressive amateur career; winning 27 bouts from 30 with three defeats to his name.
"All three of those were disqualifications," he clarified with no hint of regret. "One was for hitting behind the head, one was for hitting low and last one was for pushing a referee."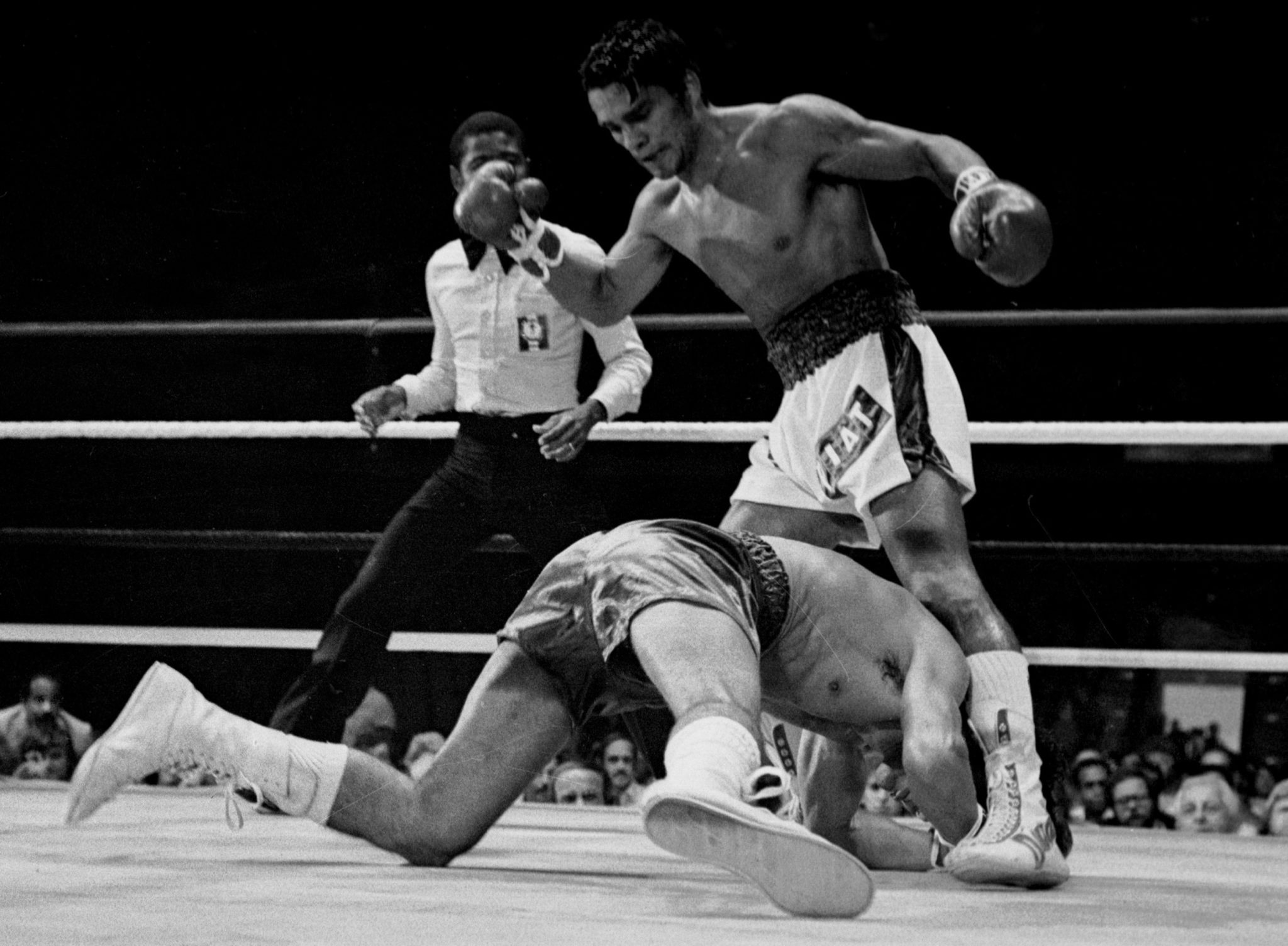 Although acting would become his profession, Mickey Rourke's love for boxing never diminished and he ended up sparring - without any headgear, as was his wont - some of the sport's most devastating punchers.
"My favourite person to spar with was [Roberto] Durán," he said of the Panamanian four-weight world champion. "The only reason was that he's a little guy blown up so I was going to be OK.
"The funny thing about Roberto is that we would say, 'OK, we'll spar at 2:00 pm tomorrow.' It would be 2, 3, 4:00 pm and Roberto might show up then but my trainer just said, 'Roberto goes my Panama time', meaning, whenever he gets out of bed.
"But I loved sparring with Roberto because he would teach me. He would stop me, 'No, Mickey, no', and he would show me what I should be doing."
Although Mickey Rourke enjoyed what he could learn from the relatively smaller Durán, in James Toney he faced an altogether different sparring partner.
"In three years I never won one round with James Toney," he admitted of his sparring sessions with the former three-weight world champion.
"He would get in there and starting talking shit to me and if you didn't say, 'Fuck you, bring it on', he'd eat you up. So, there would be a lot of shit-talk going on.
"But he was always in transition and set to throw something at an angle where you were open. I think, probably, James is definitely in the top three of all time in his weight class."
Despite spending three years at the mercy of James Toney, it is another sparring partner that Rourke looks back to and wonders whether he may have been better off outside the ring.
"The biggest mistake of my life was sparring with Tommy Hearns," said Rourke. "He dropped me in the second round with what I think was a left-hook.
"He was feinting and moving his shoulders and I'm just thinking, 'What the fuck is coming at me here?' His jab - I rate his jab and Larry Holmes' as the best of all time - was like a jackhammer.
"I went down on one knee and then went back to my trainer. 'Why did you tell me to take a knee?' He just looked at me. 'Son, I didn't say anything.'
"This was at about 3:00 pm in the afternoon but by about midnight when I was back home, I felt like I was going to throw up and I was trying to call a doctor but I couldn't push the buttons on the phone.
"What I had, and I'd never heard of it before, was a delayed concussion, from that punch."
You can watch Mickey Rourke's in-depth interview with former middleweight world champion boxer Andy Lee in its entirety here. 
Andy Lee Meets on OTB Sports is in association with the all new SEAT Leon, the brands' first fully connected car.
Download the brand new OffTheBall App in the Play Store & App Store right now! We've got you covered!
Subscribe to OffTheBall's YouTube channel for more videos, like us on Facebook or follow us on Twitter for the latest sporting news and content.