When Sean O'Hara decided to run 30 marathons in 30 days for Movember, it marked a significant jump in his commitment to the charity versus previous years.
Since he started working with Movember in 2018, O'Hara had grown a moustache, had his legs waxed and talked about his own struggles. He had even completed a marathon at the tail end of last year's campaign.
But O'Hara's latest undertaking would be a considerable challenge, especially for someone who readily admits he is "not a huge fan of running."
Then again, the marathon serves as a perfect metaphor for his long, arduous experience with his own mental health struggles.
O'Hara joined Thursday's OTB AM to talk about the challenge. He outlined the difficult route to getting on top of his mental health issues.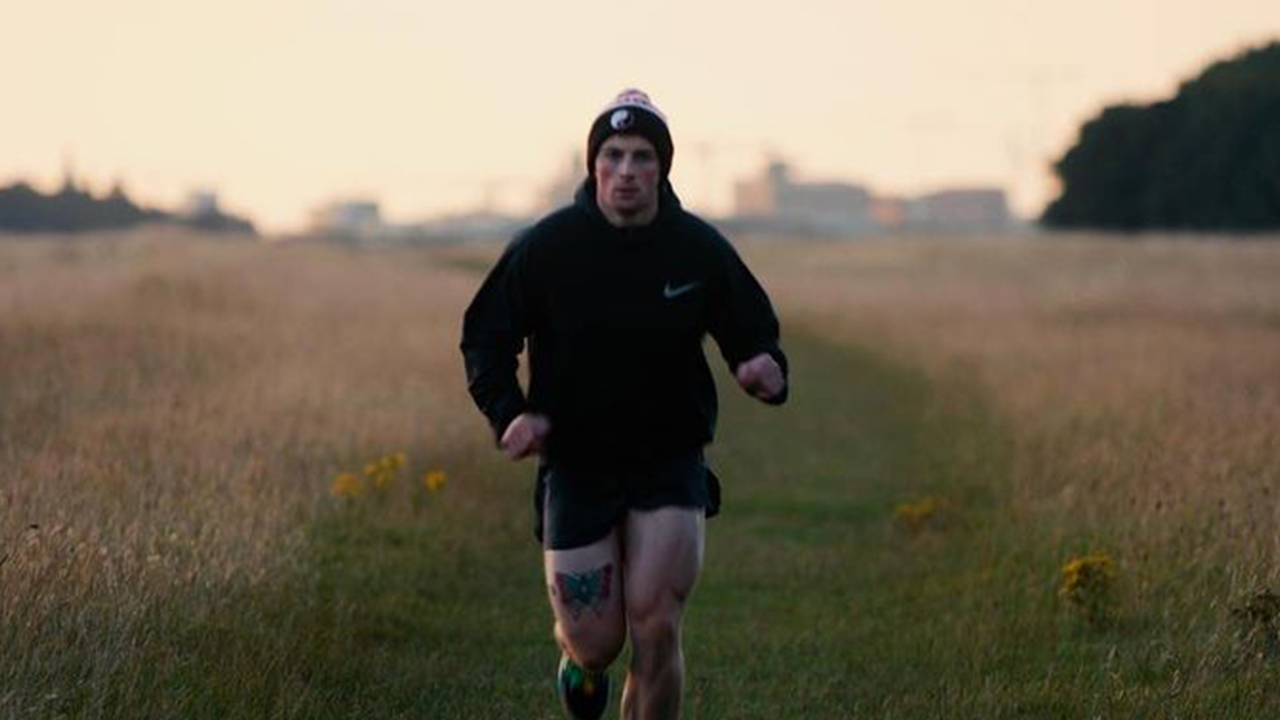 "The 18 months before Movember 2018, I had had a rough enough time with my own mental health," O'Hara said. "I dealt a lot with anxiety and depression, but hadn't really done anything about it."
"I had kinda just brushed it under the carpet, kept going, hadn't paid any attention to it. And I hadn't talked to anyone about it until around mid-2017, when it had started to bubble up."
"I talked to my partner at the time - the first person I opened up to about it. Then, from that, I looked to get a bit of help - went to counselling and therapy."
"That brought everything to the surface that I'd brushed under the carpet for years."
"I struggled for the remainder of 2017, up until around Christmas."
O'Hara: "You don't really fix the issues, but try to deal with them"
After a rough start to his journey, O'Hara was beginning to see a route to recovery opening up before him. Much like a marathon, he had begun to build some momentum, but knew there was still a long way to go.
"Eventually, I spoke out to my parents and talked to a few other people," O'Hara continued. "But I had left it so late that I ended up in St. Patrick's University Hospital around Easter 2018."
"I was in there for about a month and a half, seeing psychiatrists, psychologists and doctors, trying to manage what had been going on for me over the previous years."
"I had built up this toolbox over the last couple of years on how to manage my mental health. A lot of people are aware now that you don't really fix the issues, but try to deal with them and manage them. They can always rear their head again at different points."
"This year, I'm trying to do something that's a bit mad"
O'Hara saw Movember as the ideal outlet to show his appreciation for the support he had received during his darkest moments.
"I really wanted to find a way of giving back to everyone who had been there for me over the previous 12 months," O'Hara explained.
"I still, after everything I've been through, find it difficult to open up emotionally to people. Some people just didn't see what they had done as that big a deal, but it meant a hell of a lot to me."
"I decided to attempt to grow a moustache in 2018, and that was the first time talking about my issues."
"Since 2018, it has kinda snowballed, and I'm trying to do a little bit more each year."
"Last year, I ran that marathon to try and raise a little more money at the end of the month. I also had my legs waxed at the end of the month last year, so that raised a couple of quid."
"This year, I'm trying to top everything again and do something that's a bit mad, and raise a bit of attention around it. That's the main aim of it - to get people talking, and open conversations around mental health, especially men's."
As O'Hara mentioned, there is no cure for mental health issues. The best course of action is to identify ways to cope with recurrent anxiety. It's a marathon, not a sprint.
You can donate and find out more about O'Hara's campaign here.
Movember is the leading men's charity changing the face of men's health on a global scale, focusing on mental health and suicide prevention, prostate cancer and testicular cancer
Gillette - Proud sponsors of Movember - Gentlemen, it's your MOment! #LetsMo
Download the brand new OffTheBall App in the Play Store & App Store right now! We've got you covered!
Subscribe to OffTheBall's YouTube channel for more videos, like us on Facebook or follow us on Twitter for the latest sporting news and content.