As always on a Thursday, we were joined by Sue Murphy for OTB TV to check in on the latest must watches, lockdown lifesavers and of course to see what's been on the telly's of Team OTB this week.
I Care a Lot – Amazon Prime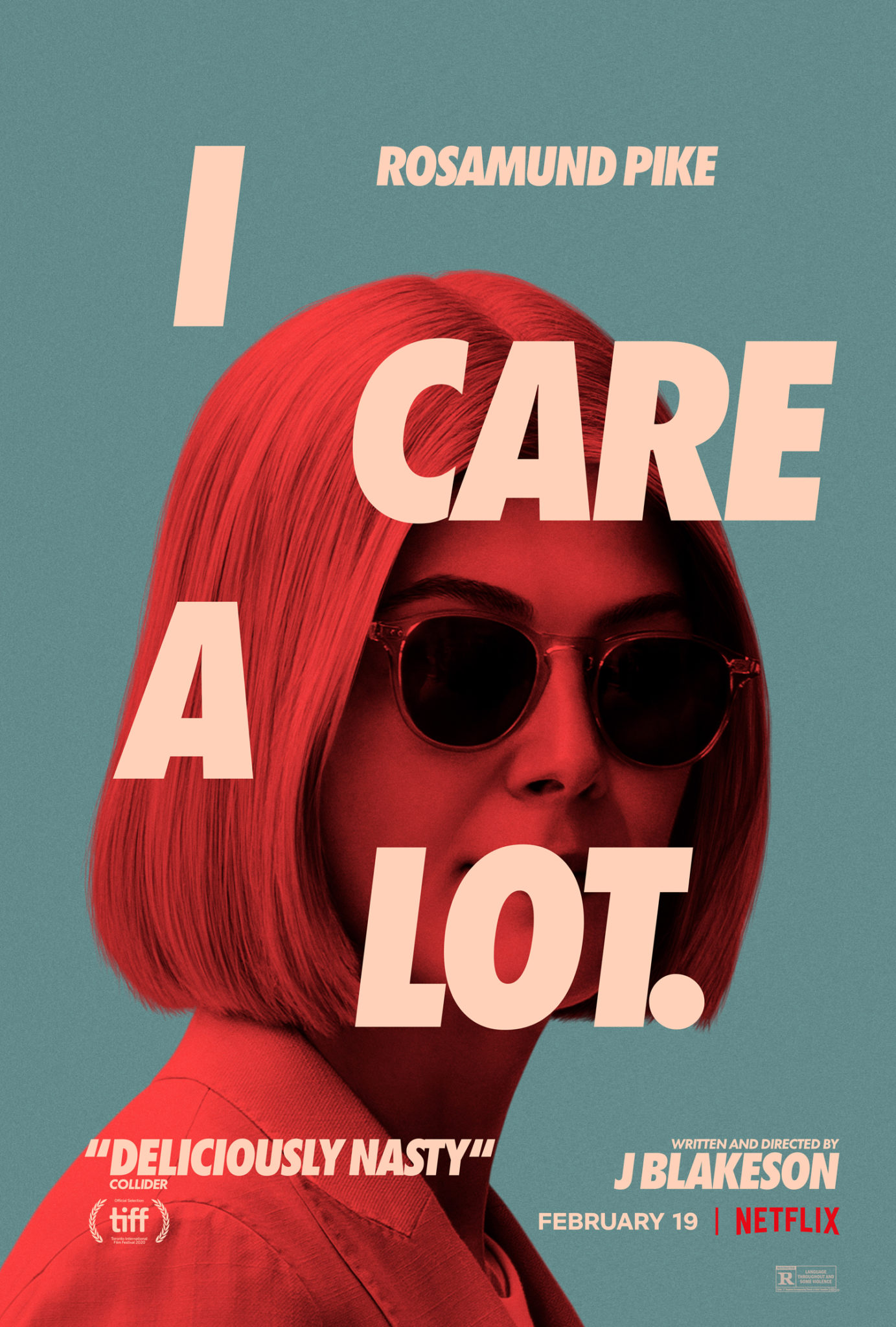 The latest Amazon offering that's got everybody talking is I Care A Lot and Sue is definitely on the bandwagon too despite its dark demeanour. "It's amazing, it shouldn't be amazing because it's a really, really dark comedy.
"There were a couple of times I properly laughed out loud and I was like 'I really shouldn't be laughing at this film'" she explained.
"Rosamund Pike is just exceptional in it. She's very, very vicious! [She] plays a woman called Marla who's a con-woman, she makes all her money off putting old people in old-folks' homes. It's this whole massive operation and she's making a lot of money off of the top of it.
It did bring about some unprecedented moral questions for Sue though, "Do you ever watch something and think 'I can't root for anyone in this film because you're all despicable people?'" she wondered. "It's so enjoyable but it shouldn't be, it shouldn't be funny!"
Despite Sue's glowing review, opinions are quite split "It's quite controversial actually because critics are saying its amazing and if you go onto Rotten Tomatoes the audience review is something like 30%."
"I think people are just finding it difficult to watch because it is so dark and it's trying to be so funny while being so dark.
From her perspective though it's well worth a watch, "It's brilliant, really, really good!"
Line of Duty – BBC/Netflix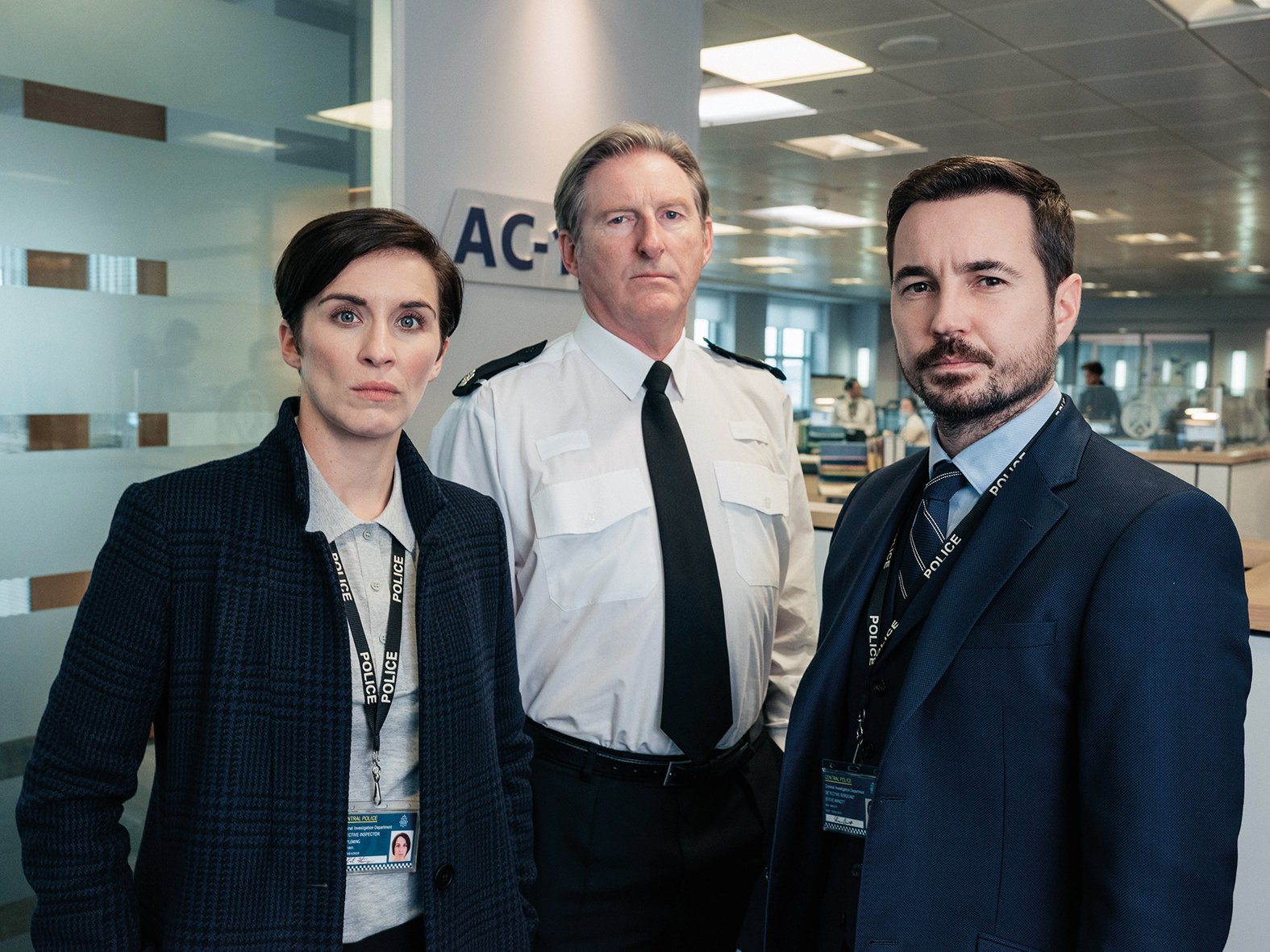 A stalwart of the BBC and periodically available on Netflix, Line of Duty was Sue's first rewatch-recommendation this week.
"It's hard enough to get a hold of now, but once it goes back onto Netflix again, it's brilliant. I think it's a level above everything else when it comes against a kind of mystery cop [series]. The writing and the characters are really good!
"It's full of tension and you're not sure what's going to happen and how it's going to end, they keep you guessing all the time."
Bloodlands – BBC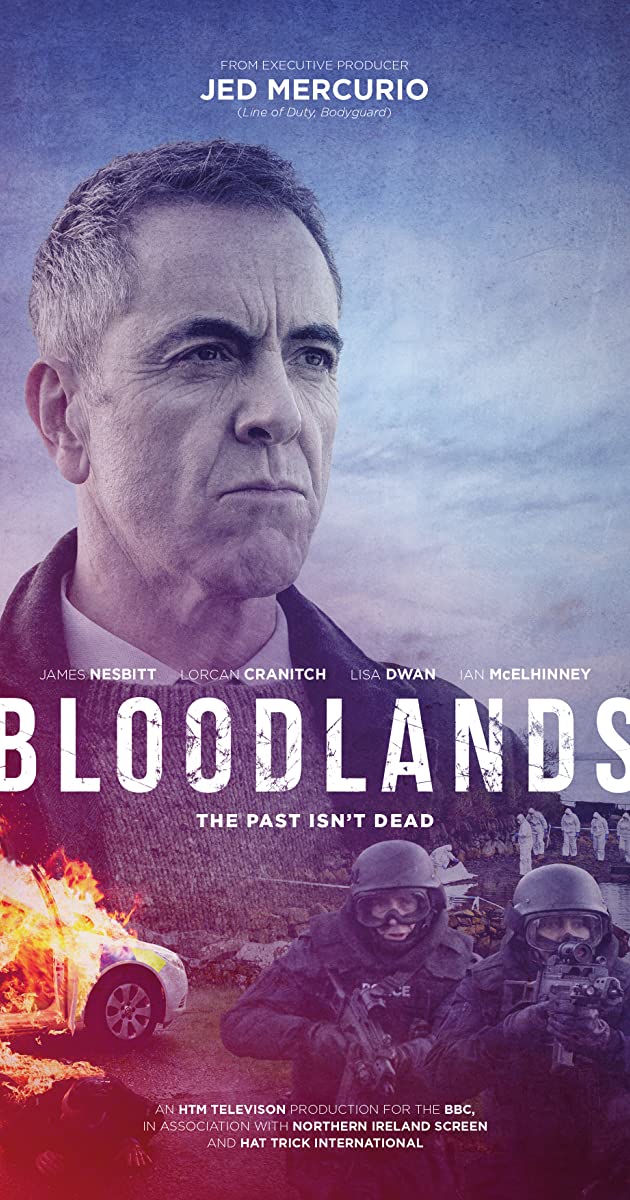 Created by the same person as Line of Duty, Jed Mercurio, Bloodlands was Sue's next recommendation.
"I'm obsessed with this" she eagerly confessed.
Taking place during the '90s and the peace deal, it might provide a bit too much of an explainer for Irish audiences, but given it's broadcast on the BBC Sue definitely feels it's necessary.
Set in Belfast, it stars James Nesbitt as Tom Brannick. "He's been working as a PSNI officer for 20 years and he worked on a case called Goliath. It was something that they had to brush under the carpet when they thought one of their own police officers was a serial killer, but they couldn't come out with it because the peace deal was on the table."
"It's just excellent" was the main conclusion!
P.S. Sue strongly suggests against reading up on the series, because a massive plot point is revealed about 20 minutes into the first episode.
Bodyguard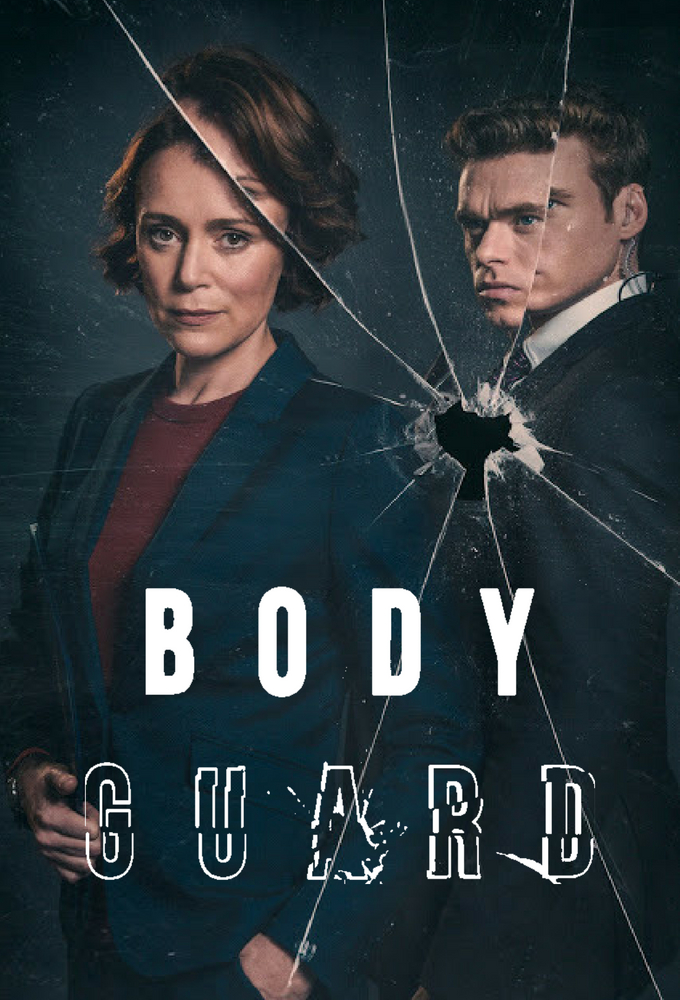 Another one of Mercurio's cop dramas, Bodyguard is also amongst today's recommendations.
"It is another one of those British cop drama things, but the level of tension in it is amazing!
"It centers around a cop who ends up being a bodyguard for one of the ministers in cabinet. Her life is constantly under threat and he has to protect her, but he has all this stuff going on in his private life as well, that's leading him to be quite vulnerable and a target for a lot of people" explained Sue.
"It's just layered with tension. It's brilliantly written, really, really good! I'd totally recommend it!"
Team OTB Updates
Unfortunately, we have all been let down by Sue this week as she hasn't kept to her promise of watching The US Office, much to everyone's dismay.
Thankfully Eoin was on hand and took up a listener's suggestion of 'Married at First Sight Australia – Season 6.'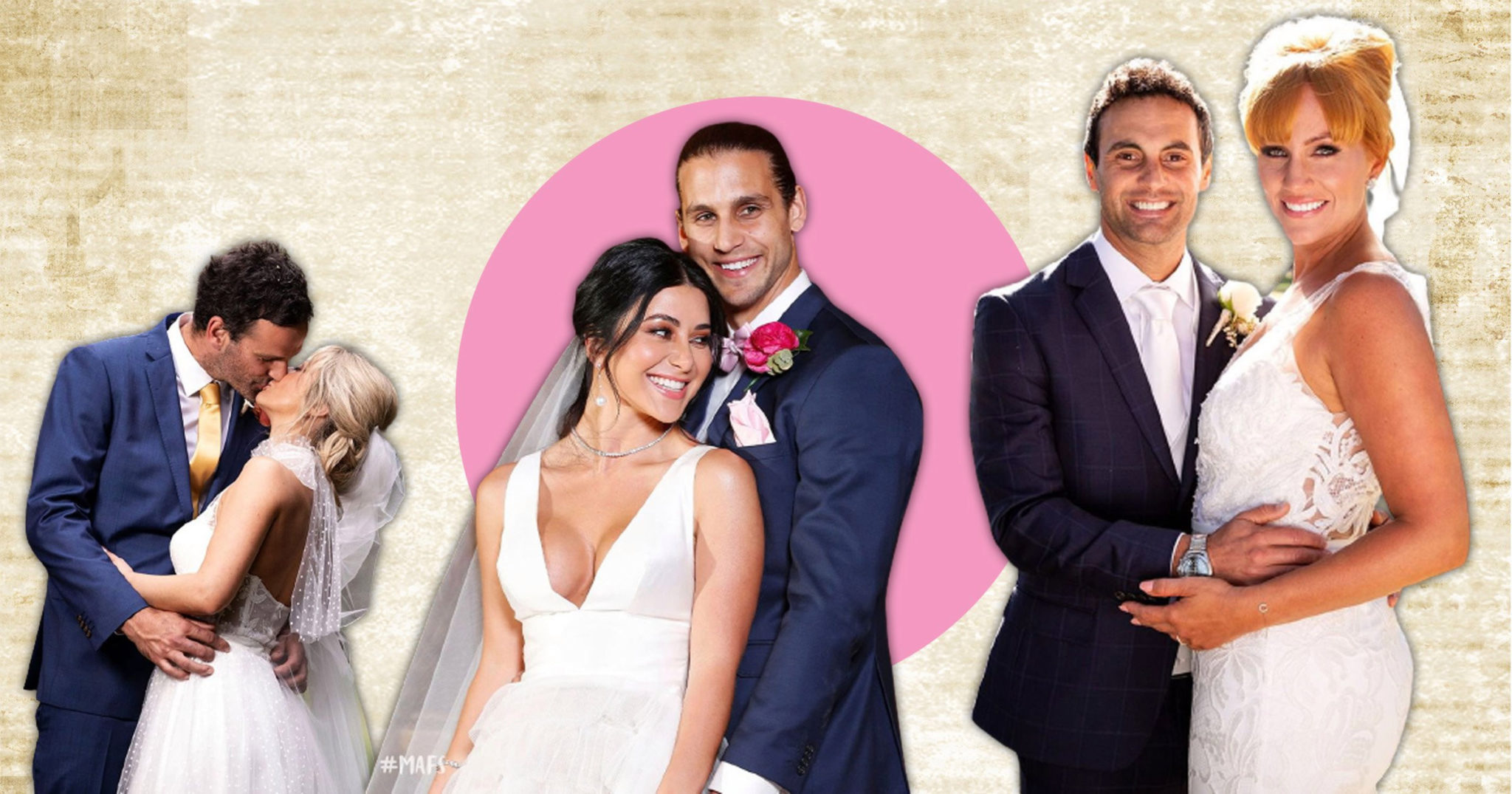 A quick scroll through the top-rated TV shows on IMDB left Eoin reeling during this morning's show as unfortunately, MAFS was nowhere to be seen.
"An absolute and utter disgrace" he raged. "This is a war crime from everybody on IMDB who gave this anything less than 10/10!
"It is the greatest television show and the greatest artistic achievement in the history of humankind. Married at First Sight, season six - Australia. Watch it. You will be hooked forever. It is absolutely sensational."
He did however, have a word of warning for any men looking at partaking in the future; "My number one tip for any future people looking to get married at first sight, hope to god the woman you are marrying does not have an older brother.
"This is the story of the older brother; the territorial older brother is the story of MAFS. I have not known drama like MAFS with a territorial older brother!
"It is absolutely magnificent. The tension when the camera pans for the first time to older brother X or Y and the drone sounding, you just know that this is going to be better than the end of The Usual Suspects. That is how good Married at First Sight is!
"It is sublime television; everybody needs to hook it to their veins immediately."
Download the brand new OffTheBall App in the Play Store & App Store right now! We've got you covered!
Subscribe to OffTheBall's YouTube channel for more videos, like us on Facebook or follow us on Twitter for the latest sporting news and content.