An Taoiseach Micheál Martin agrees that the government can do more to get young kids active during the school day.
In 2013, Ireland ranked the fourth worst in Europe for total hours per year of PE, with just 37 hours in the school year.
In comparison, although they have a slightly longer school day and school year, France managed 109 hours per school year of physical education, with Austria (102) and Portugal (97) managing the second and third most respectively.
Speaking to OTB Sports' Joe Molloy on Tuesday's Off The Ball, Martin discussed the issues facing physical education in the Republic.
"Structured PE at primary level has been historically problematic, and depended on teachers or on particular sports" Martin said.
"The tradition was, if you were more into sports, you got far more than your one hour a week. If you weren't going to be playing on the school team, you were less lucky.
"That was actually an improvement, putting it into a structured format, saying that everyone has to do the hour."
When compared to the length of school days in the rest of Europe, Ireland's school days are short, meaning that there is less time to fit everything in, according to Martin.
"You have a relatively short school day, and traditionally in Ireland it is the maths, English, Irish and a whole lot of other subjects," Martin said.
"When you increase [Physical Education], you take out something else."
Molloy then put it to Martin that increasing PE time needs to happen in order to get children doing more physical activities.
"You could look at doing it after school," Martin responded. "I would certainly support the increase, but again, throughout the primary school day now, we keep saying to the schools we want you to do X, Y and Z to solve the wider problems of society.
"Within the limited hours that a primary school operates in, it isn't going to be possible to do all of that.
"With that said, physical education is essential for your mental well-being and your academic performance as well, and there is a lot of evidence out there that the more physically fit you are, the better you will do academically as well."
Martin agreed with Molloy about the basic importance of PE and the need to devote more hours to it, however he also put forward the reasons that it has not been increased to this point.
"You are going to need [a designated PE teacher] at primary level," Martin said. "To get the buy-in at schools and the consistency, and not just be dependent on one teacher, and if that teacher moves on then it falls down.
"You will need that structured PE input at primary level, and additional hours as well to up our performance.
"Physical Education is not an extra, it is a core part of our everyday lives, it is a core part of who we should be," Martin added.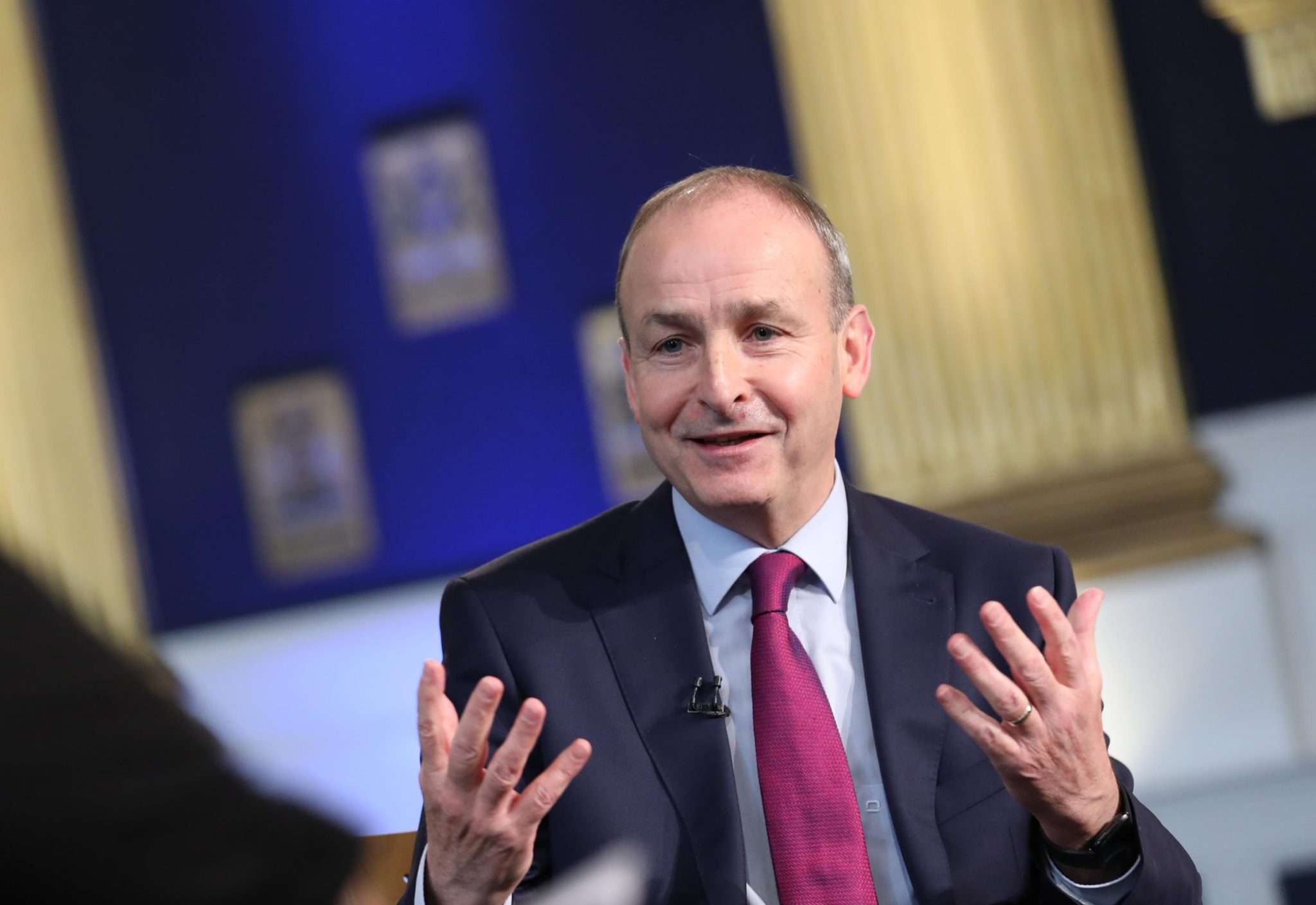 Increasing PE hours 'is doable'
When pressed to commit to increasing the number of PE hours in schools, Martin was not able to give a firm answer.
Instead, he explained the process of altering the curriculum to increase the number of hours that kids would do PE.
"I am not going to say something off the top of my head here," Martin said. "It is easy to say it here, but I know how this works.
"This has to go through the curriculum body, you have to get buy-in from [different groups], it needs to be integrated in terms of teacher allocation, in terms of developing a new qualification for primary whereby you would have a cohort of primary PE teachers.
"It is doable. We did it for science, I can recall. We didn't have science in a formal way on the curriculum.
"It needs to be adopted as a government policy, you need to put in place then the mechanisms to achieve it," Martin said.
"On both the personnel front, getting the people trained, and then actually reorganising your curriculum, which you are going to have to do.
"That can be done, but it is not done just by one announcement. We can show leadership in that regard and say that we are going to do it, and set up the modus operandi for doing it."
Martin emphasised that the reason it had not already been done was based on the limited hours in the school day.
"It hasn't happened already because progress is made on a gradual basis," Martin said.
"One of the most difficult challenges in education is dividing up that school day. We have a number of objectives ranging from science right across to the health and mental well-being of students.
"We want schools to do well-being classes, we want schools to do more on mental health, and of course you have the core subjects then. The school day only allows for so much."
After listing all of the provisions that need to made such as developing a graduate degree for primary PE teachers, training those teachers and developing the curriculum, Martin agreed with Molloy that it could be done in up to five years' time.
"I will get on it," Martin concluded after being pressed by Molloy.
Download the brand new OffTheBall App in the Play Store & App Store right now! We've got you covered!
Subscribe to OffTheBall's YouTube channel for more videos, like us on Facebook or follow us on Twitter for the latest sporting news and content.