During the Sunday Paper Review broadcaster Hector O hEochagain and former Irish basketball coach Timmy McCarthy heaped praise on Sonia O'Sullivan.
"I would say Sonia O'Sullivan is Ireland's greatest sporting product," McCarthy said as the panel discussed an interview between O'Sullivan and Paul Kimmage that appeared in the Sunday Independent.
"We've had people like Brian O'Driscoll and Paul O'Connell in rugby. George Best and Johnny Giles in a soccer sense but I just thought she was incredible.
"I just thought that what she did at a time when we as a nation didn't have a lot of success other than the Euros and World Cup in soccer was unbelievable."
O'Sullivan won gold in the 5000 metres at the World Athletics Championships in 1995 and took silver at the Olympic games in the same event in 2000.
"She's a brilliant Irish woman. She epitomises everything that is great about our country and she's an incredible sportsperson,"  O hEochagain said.
PODCAST | The Sunday Paper Review@MolloyJoe was joined by @hectorirl and @McTim11 to discuss all the best stories in today's papers. | ⬇️⬇️⬇️https://t.co/oFI0MjydAm

— Off The Ball (@offtheball) August 16, 2020
For all of O'Sullivan's success, her disappointing 1996 Atlanta Olympic games is still remembered vividly by many.
"Many of us remember that night in Atlanta when she came off the track heartbroken. We were heartbroken for her, just seeing her demise with all the expectations that we as a nation had for her," McCarthy said.
"It was demoralising for the nation at the time but more importantly when you read Kimmage's piece, it was then that she realised that her dominance was over.
"Before Atlanta and after Atlanta were two different athletes. 'After Atlanta I was pretty good but I was never again dominant,' she says."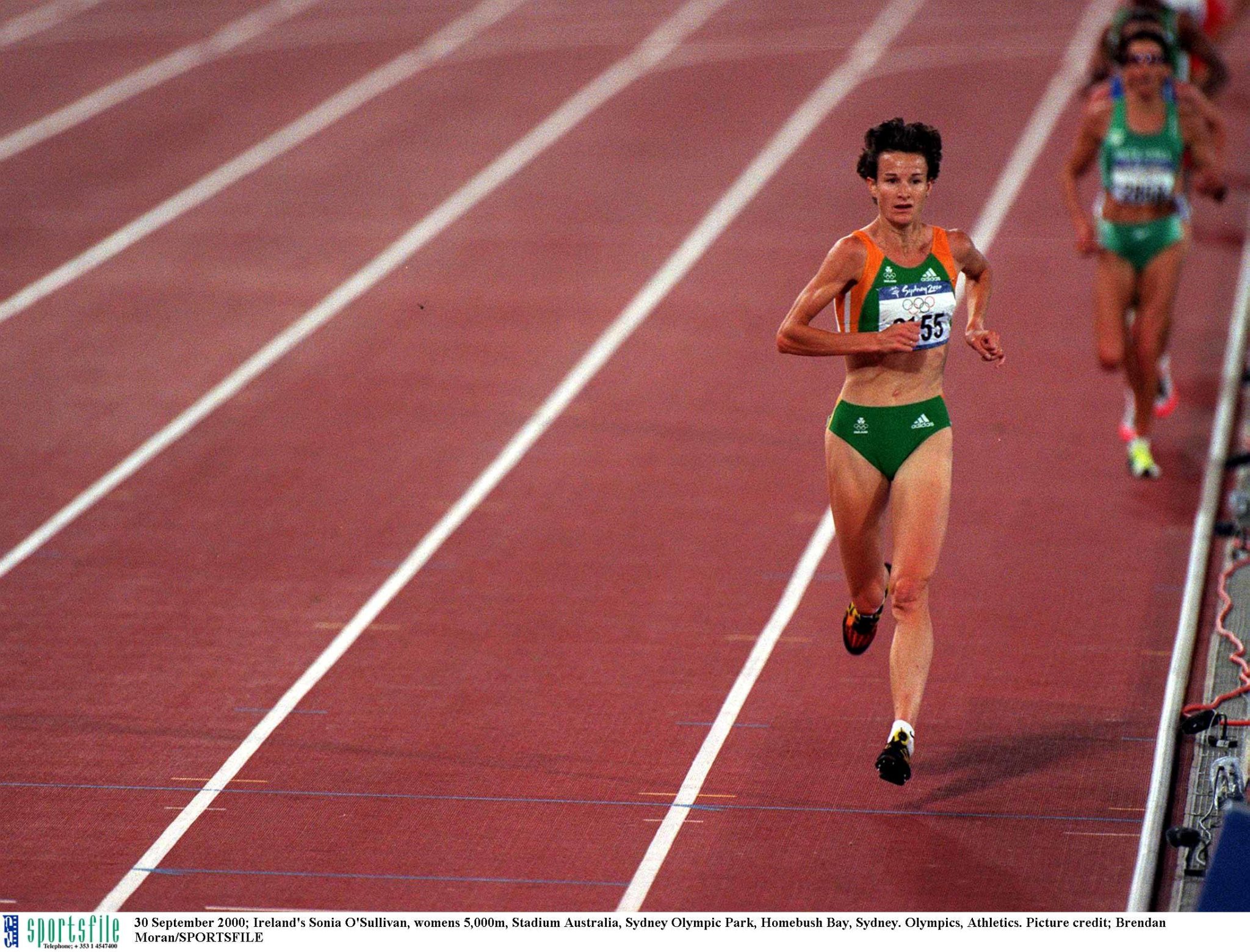 Even with all the medals that the Cork native won in her career, there's an argument that she could have gotten even more out of the sport if certain circumstances went her way.
O'Sullivan turned 50 last year and appears to be at something of a crossroads in her life. She told Kimmage that she still hasn't "found anything that I'm as passionate about as I was about running."
"That happens to everybody, no matter what their chosen sport or profession or path in life," O hEochagain said.
"Where is anyone when they hit that 50 years of age, especially somebody who was at the height of their sport, the best in the world.  The adrenaline, the buzz, the adulation is hard to replace."