Like any decade, the 2010s brought with it a whole host of new controversies, robberies, losses, and unforgettable moments for Irish sport. 
The decade brought an arrest, Olympic gold, tears, death and the usual 1-1 draws for the Irish football team.
To commemorate and reflect on some of the most memorable moments, Sportsfile's Brendan Moran joined Tuesday's OTB AM and talked through the stand-out photos he took across the decade.
Mayo 2016
Dublin 1-15 Mayo 1-14 | October 1st 2016 | All-Ireland final replay
"Essentially that was just a snap, in that I wasn't really concentrating. I just saw them lined up because my job that day was to look after the losing team. You're looking around for a moment and a lot is happening but the likes of this, it has the whole sense of Dublin fans celebrating, the streamers are still hanging around but the Mayo team are just standing there. The All-Ireland was there for the taking for them, they could have been champions."
Pat Hickey 2016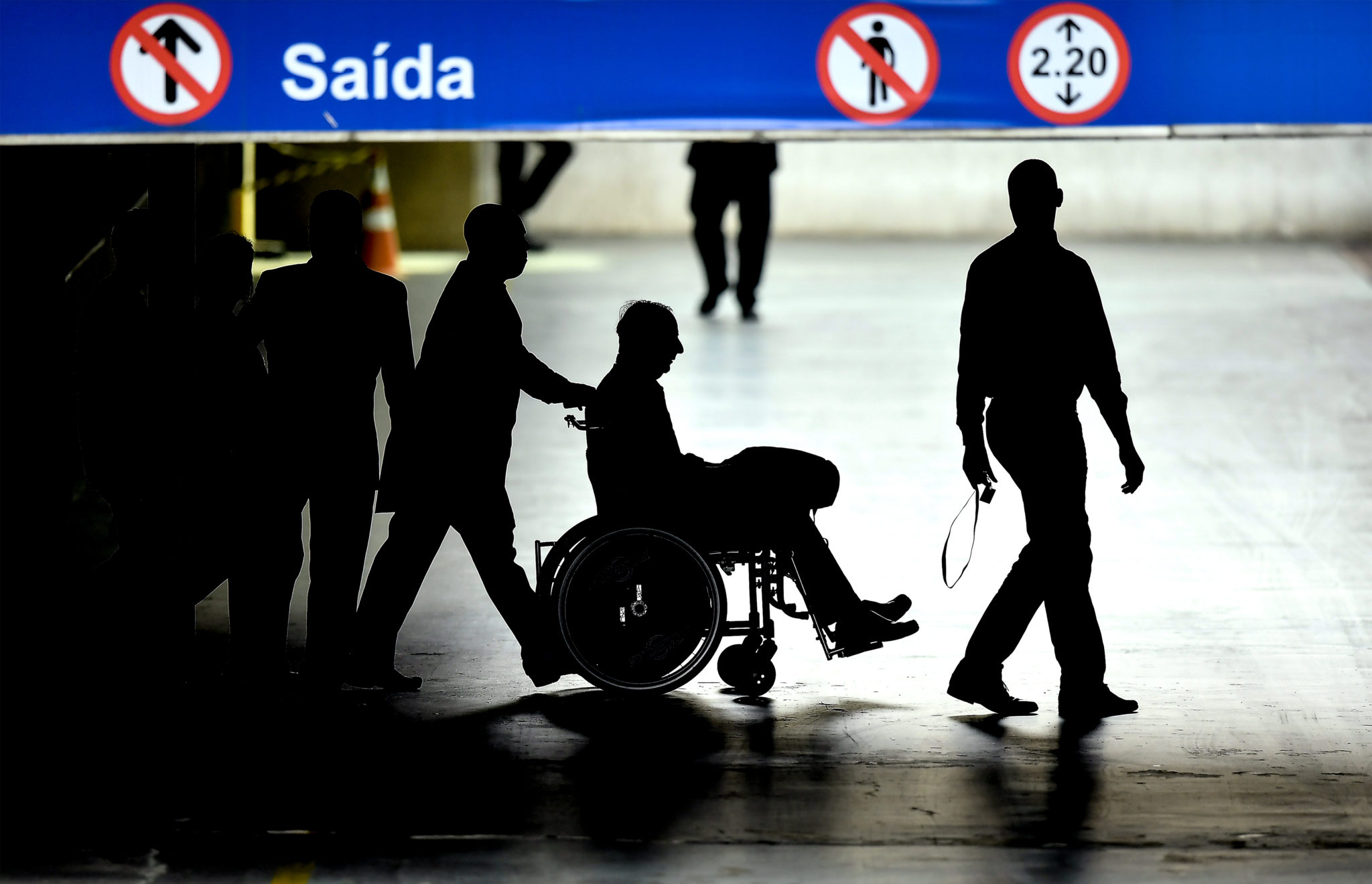 Pat Hickey leaves Hospital Samaritano Barra, Rio de Janeiro in a wheelchair to a waiting police car | August 18th 2016
"I stood at the top of the ramp and it's very hard to see. It was a hard picture. It was a picture but we didn't think it would be the picture. Once the car started coming up then you couldn't even see in the windscreen, which was very unusual. I was going to tip off the other press which seat he'd be in but we actually didn't see him. Everyone who photographed through the windows sure all they got was reflections of each other because of the tinted windows. So this was the best photo of the day."
Mayo 2013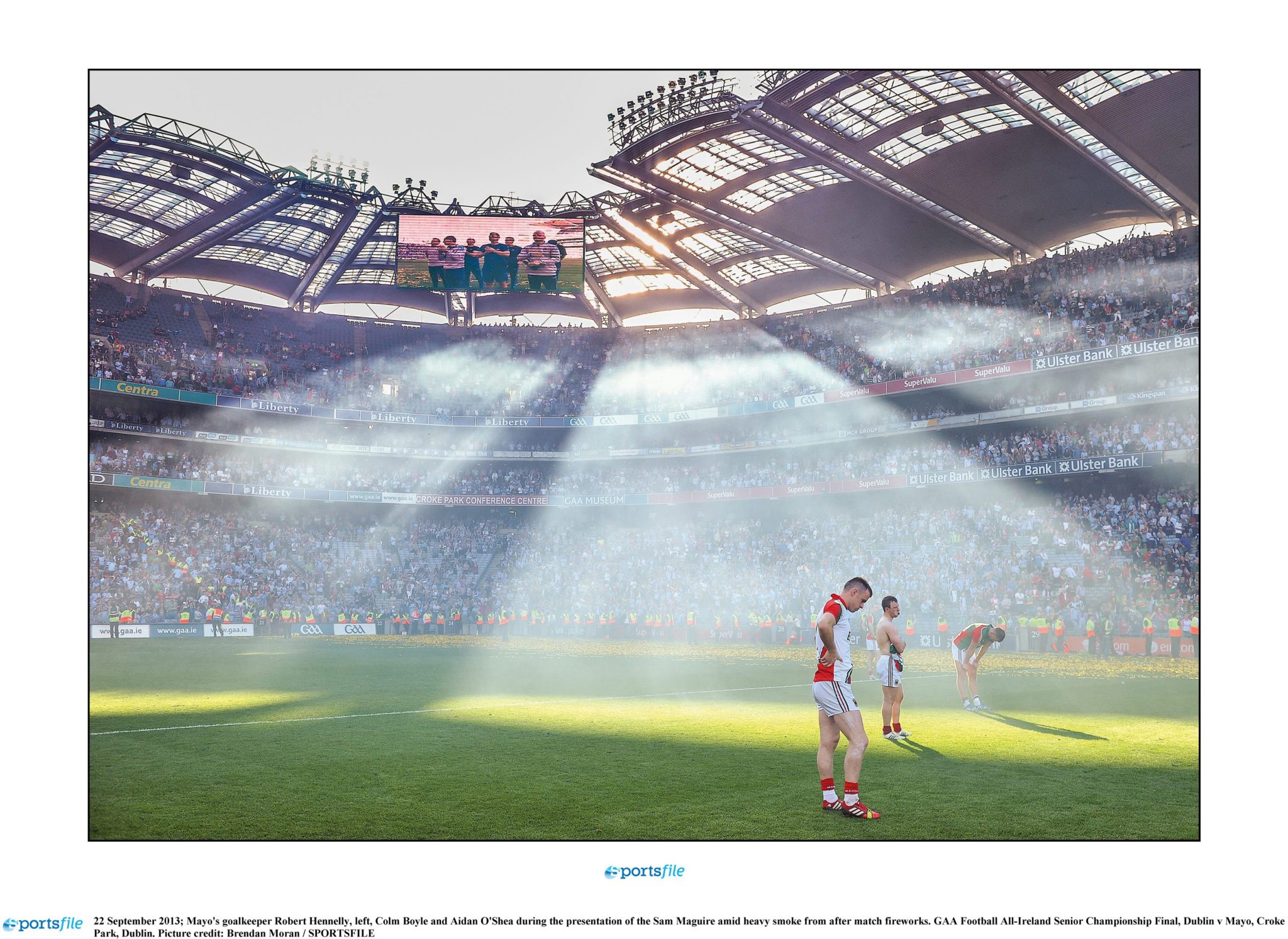 Dublin 2-12 Mayo 1-14 | September 22nd 2013 | All-Ireland final
"The fireworks had gone off, there was a bit of sun streaming through the roof of Croke Park, Rob Hennelly is walking off. That is one of the greatest pictures I ever took. It's just the split second you're looking around for something and you're mooching around. There might be nothing but you have to keep your eyes open and sometimes it all comes together. That would be a better picture for me than going taking some lad lifting the Sam Maguire, historic and all but it's not as good a picture as something like that."
Katie Taylor 2012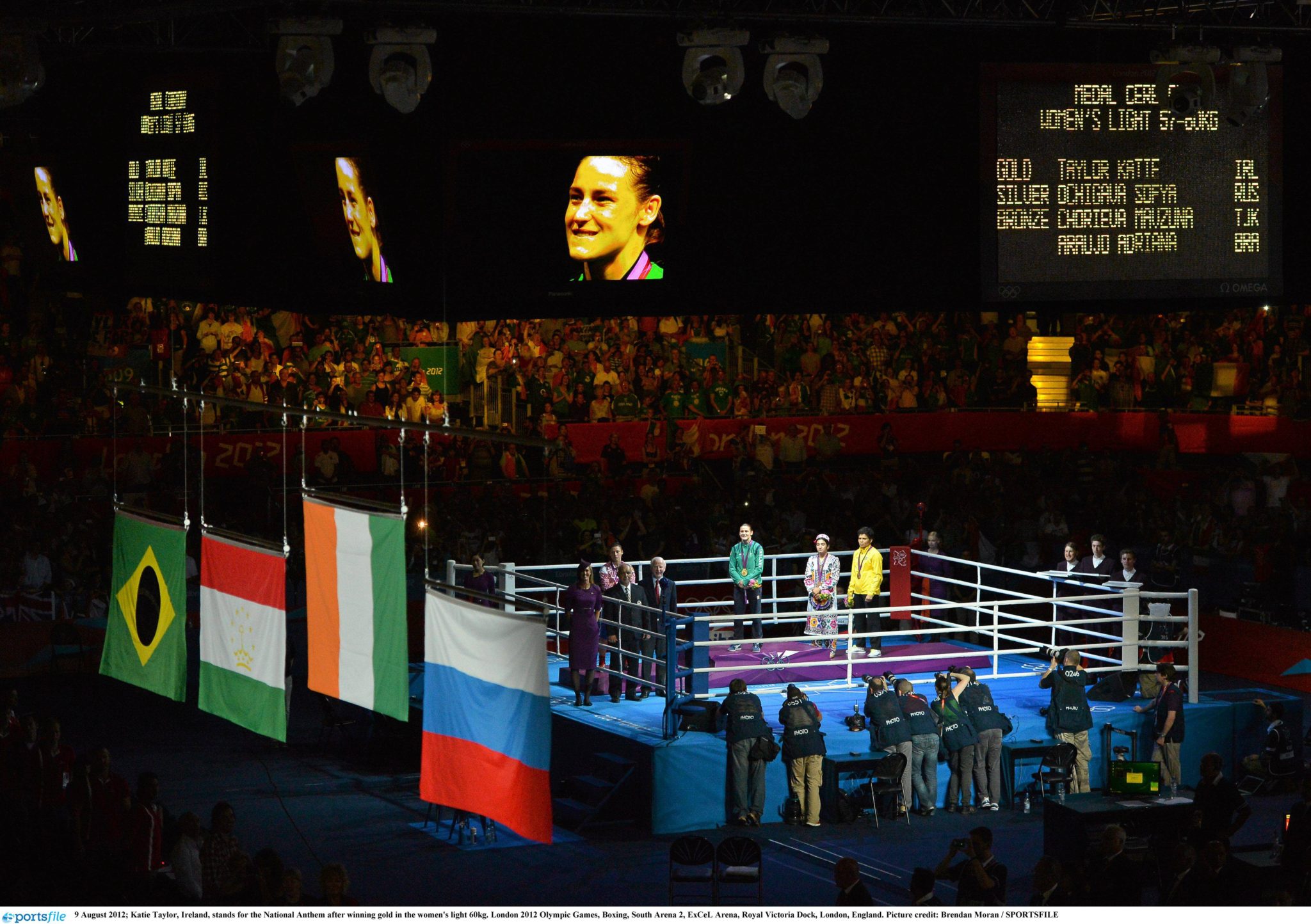 Katie Taylor medal ceremony after beating Russia's Sofya Ochigava 10-8 | August 9th 2012 | Women's lightweight Olympic final
"When Katie was in the Olympic final nothing else mattered. It didn't matter if Usain Bolt won the 100 metres that day. We put all our resources into that. For the ceremony, I wasn't going to be ringside so I had to look for something that wasn't obvious. You've got the scoreboard, the Irish flag, it's an easy picture to get her standing there with her medal. It's not necessarily a picture for a newspaper but it's a historic picture. It has the names of the other boxers, it has the tricolour, it shows the arena, it shows there's lots of Irish fans there. In that one picture, it encapsulates quite a lot.
Seamus Callanan 2015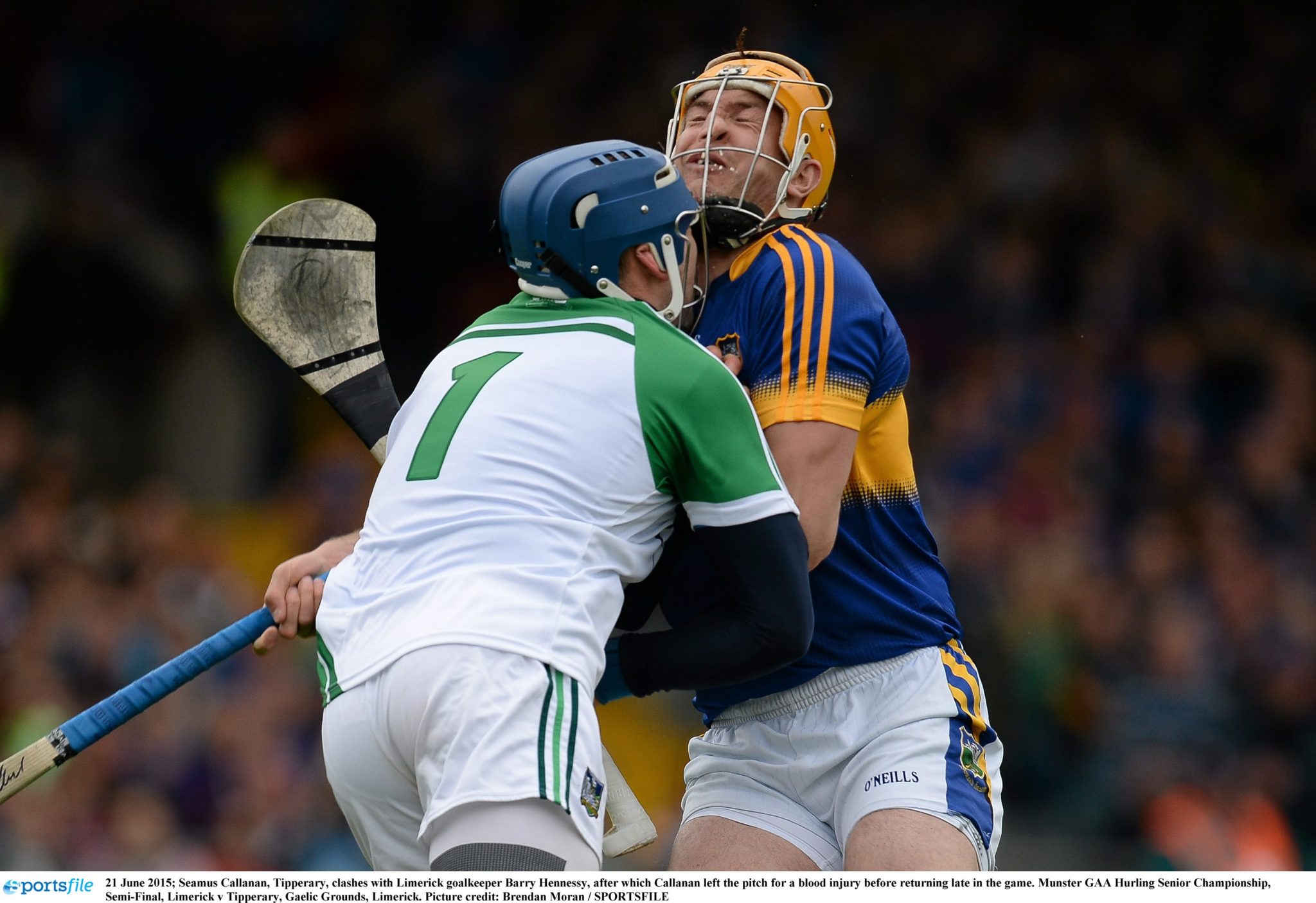 Tipperary 4-23 Limerick 1-16 | June 21st 2015 | All-Ireland hurling semi-final
"He actually broke his teeth. I didn't realise it at the time. I just thought it was saliva, it was only afterwards I heard he lost teeth and you can actually see the splinters of teeth in the photograph. I didn't even notice, it was only going back in the car I looked at the picture a bit closer. Sometimes you do capture things where you go that's unbelievable, his teeth what!?"
Simon Zebo 2016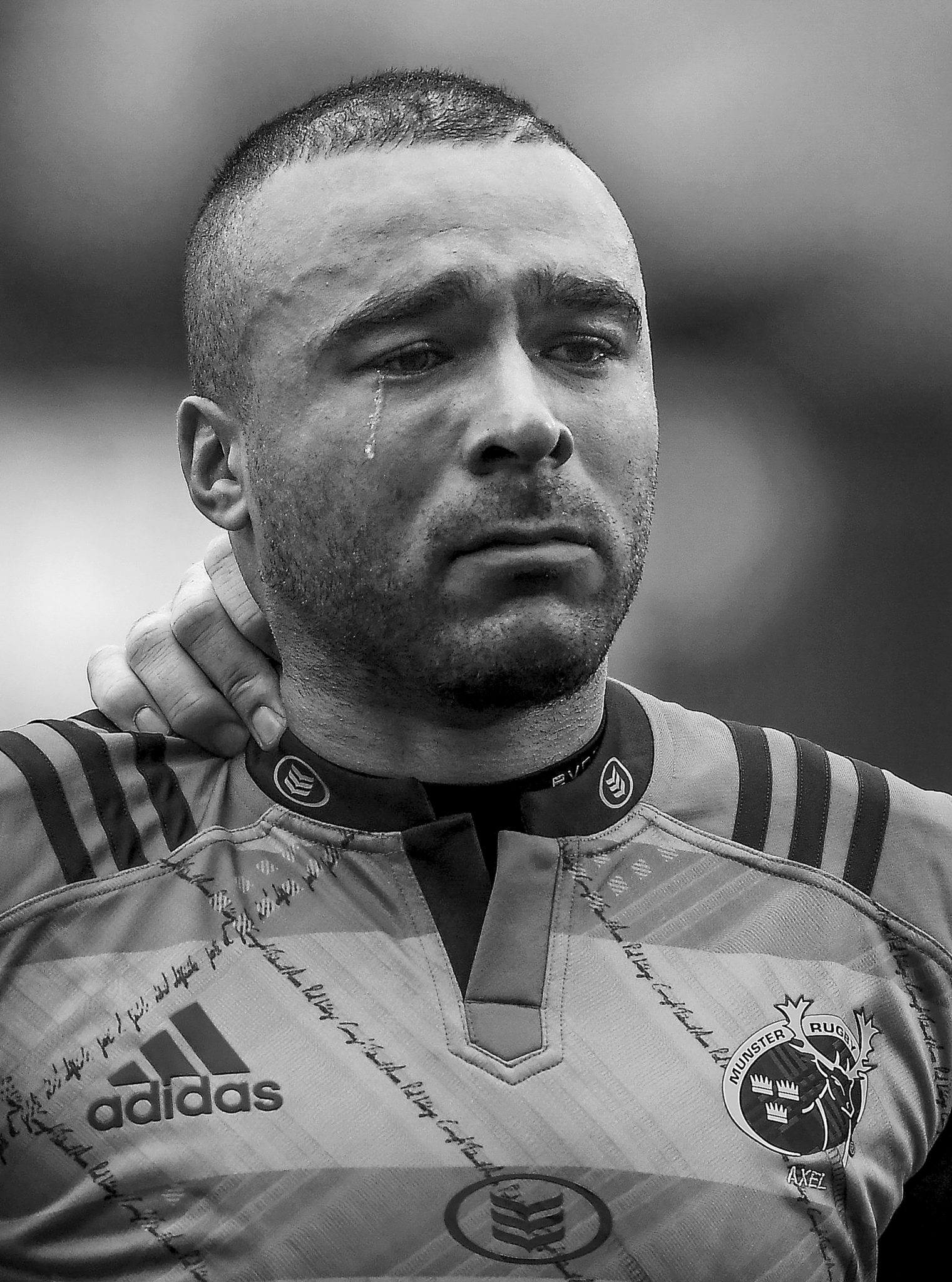 Munster 38-17 Glasgow Warriors | October 22nd 2016 | Champions Cup Pool 1 Round 2
"There was the Axel 8 in the stand and we had planned for that and my colleague Diarmuid took that. I was just going across the players and it was only a slight thing, it was actually my boss Ray that spotted it and he was the one who made the decision in the office to crop it there and convert it to black and white. I don't recall seeing the tear necessarily. I was just going through all the players to see if anyone was reacting taking a couple of frames and it was only when I sent it afterwards that the office saw and there was a huge reaction. I would have photographed Anthony Foley playing and he was just such a nice man and a huge loss to them."
Colm Cooper 2017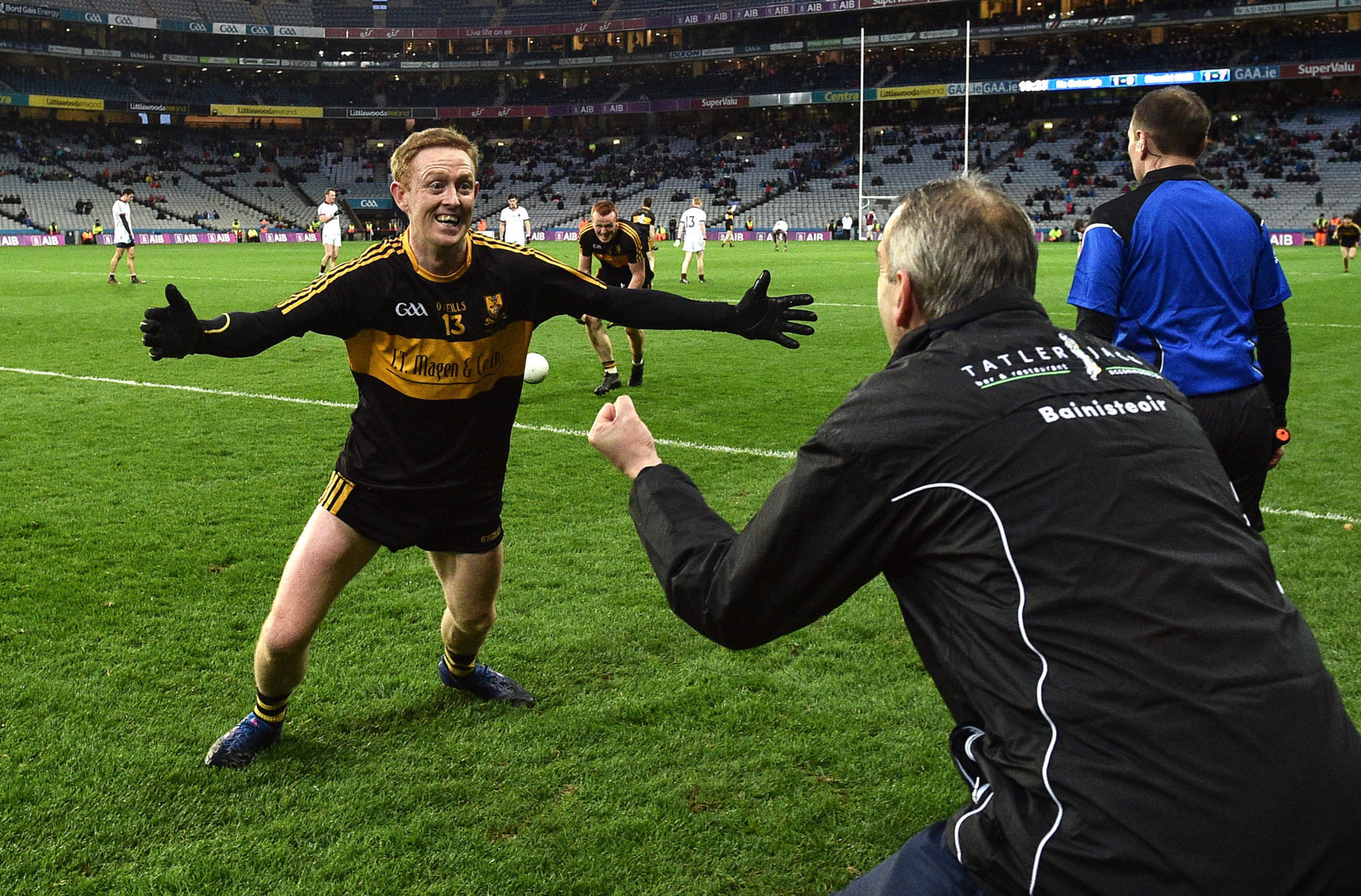 Dr. Crokes 1-9 Slaughtneil 1-7 | March 17th 2017 | All-Ireland Senior Club Championship final
Colm Cooper shares a moment of celebration with Dr. Crokes manager Pat O'Shea at the final whistle of the Football All-Ireland Senior Club Championship final.
Alan Brogan 2014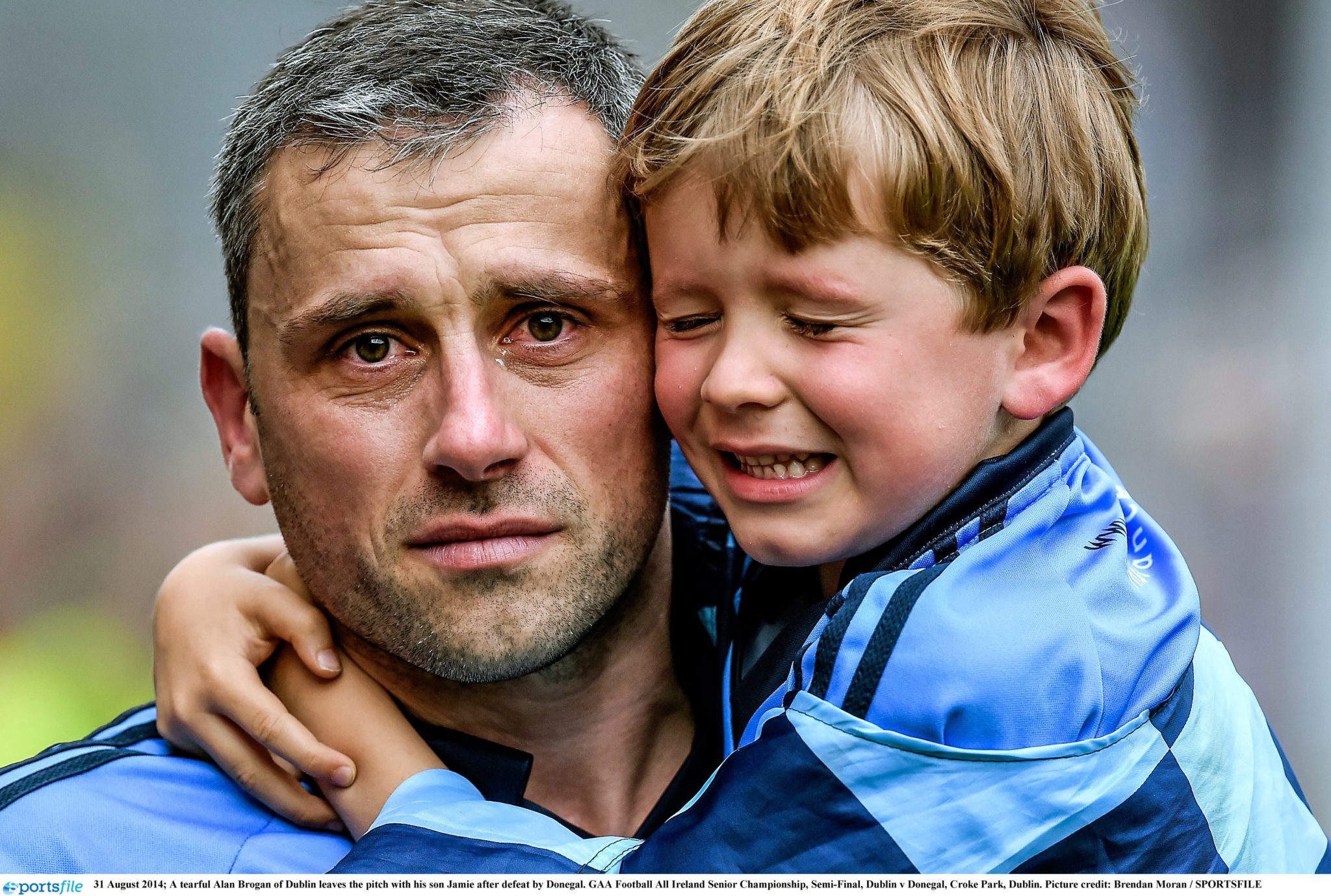 Donegal 3-14 Dublin 0-17 | Aust 31st 2014 | All-Ireland semi-final
Alan Brogan shares tear with his son Jamie after Dublin's defeat to Donegal in 2014, Dublin's only Championship defeat during the Jim Gavin era.
Subscribe to Off The Ball's YouTube channel for more videos, like us on Facebook or follow us on Twitter for the latest sporting news and content.