Streaming could become the biggest factor in the battle for broadcasting rights of sport, according to Grainne McElwain and Kieran Cunningham.
The majority of sports broadcasting rights in Ireland are up for renewal, or change, for next year, with Eir Sport dropping out of their former properties, as well as the Six Nations and Champions League reportedly no longer being aired on Virgin Media.
The rights for the national league, Pro14/16, Six Nations, and Champions League among others are all yet to be decided, meaning that there is room for broadcasters and streaming services from all corners to put together their proposals.
Sky Sports GAA presenter Grainne McElwain and Kieran Cunningham, Chief Sportswriter for the Irish Daily Star joined the Sunday Paper Review on Off The Ball, discussing the perilous situation of sporting rights in Ireland for next year.
"One of the interesting things is that, word on the grapevine, is that RTÉ are going to have Pro14 [Pro16] rugby," Cunningham said.
"He is raising the issue that, because Eir are losing these league games, would it be possible for RTÉ to show Pro14 and league games?
"There are great logistical difficulties and scheduling difficulties. I don't think it would be on the cards."
Cunningham believes that the rise of streaming and introduction of Amazon to the world of live sports broadcasting could mean that GAA broadcasting could end up being further afield than the Sky Sports deal a few years ago.
"It is only a few years since the Sky deal and the GAA took quite a fair amount of flack over that," Cunningham said.
"Now it does seem that it could be spread even further. Amazon might be a player, who knows? These kinds of things are changing all the time.
"The amount of county boards that streamed games last year, and I think quite a few counties wouldn't mind taking it over themselves.
"The Donegal county board or the Armagh or the Mayo or whatever, they can show their games and be allowed to cut their own deals and make their own money out of it.
"I don't know whether that will ever be a factor, but I think they might put pressure on the GAA to allow that at some stage."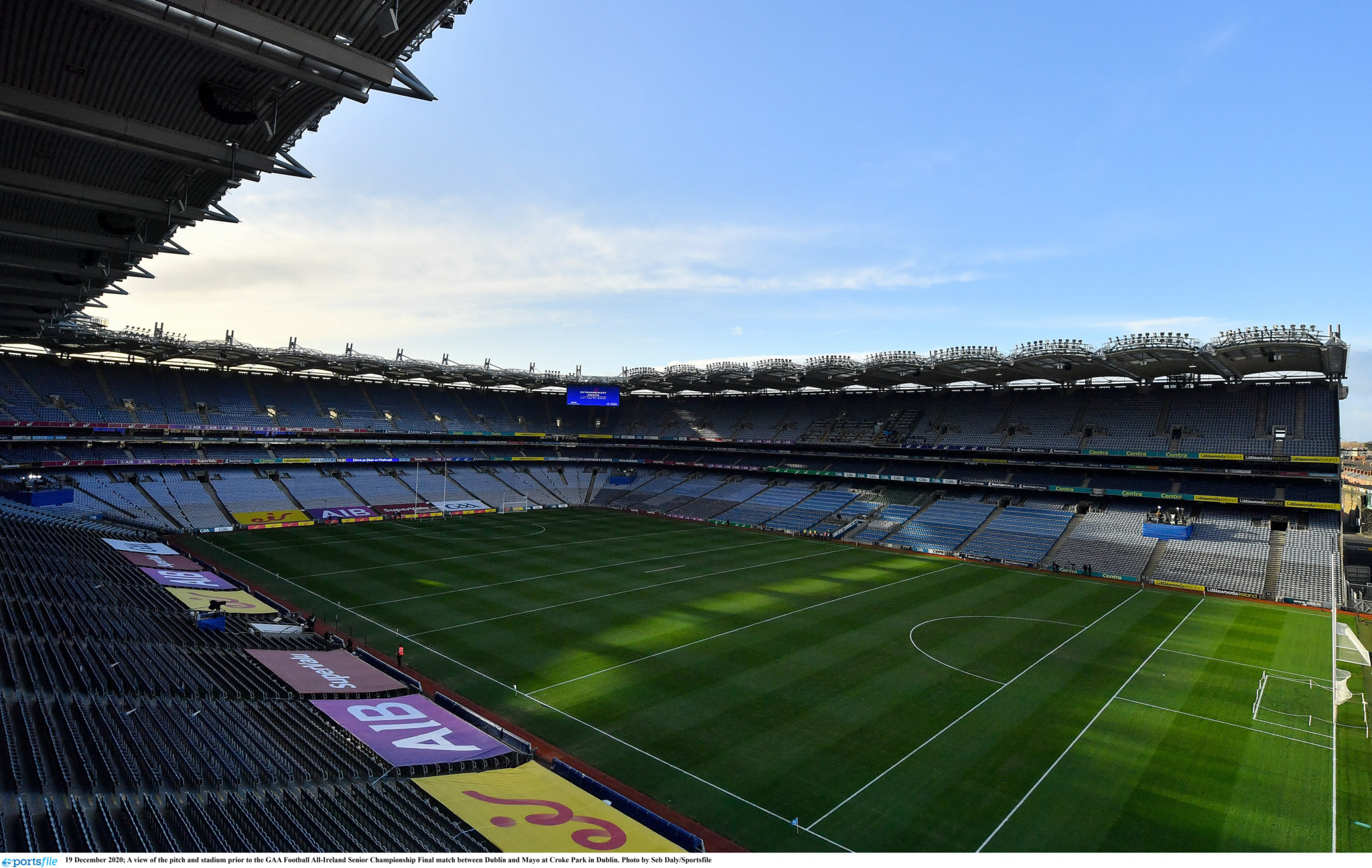 Streaming could be the future for sport
For McElwain, the biggest negotiation tool available to broadcasters is their ability to provide a solid streaming service.
"One thing that is not [usually] mentioned is live streaming," McElwain said. "I think that is going to play a massive role in the upcoming contract [negotiations] as well.
"When you are streaming games, it is actually a lot cheaper to do than when you are sending an OB to it and do a full live broadcast like what we would be used to for the Pro14 and the GAA matches.
"RTÉ could easily, if they get the contract for the rugby, they could also do the national league as well. You could have stuff that could be on the RTÉ player.
"TG4 do that, they have a YouTube channel, and they have TG4.ie as well, and then they have a live OB."
McElwain believes that, as the average consumer has become accustomed to Netflix, Amazon Prime and other streaming services, they are more likely to accept streaming matches on their mobile devices.
"Consumers, particularly of a younger age, are more used to watching stuff on screens now, on their phones, on their tablets or whatever than actual traditional television," McElwain said.
"That hasn't been mentioned but I think that could be a big player in a streaming contract for [whoever] could do that."
Although there is a possibility for the county boards to take advantage of streaming services, McElwain believes that the GAA would rather keep the rights under one banner, for the sake of maintaining a single identity and look to the championships and leagues.
"I don't think the GAA would go down the road of giving individual counties a chance to do this," McElwain said.
"Except maybe if none of the broadcasters can put this to bed. The reason being is that they want to standardise the look to the actual championship, to the actual league.
"You need your graphics; you need your slickness that you would have. Maybe there will be an overall contract and you would have smaller contractors brought in to actually do that as part of a GAA package.
"This could be a way for the GAA to say that, 'you know what, we want to be in control of this', maybe they are thinking of a GAA TV down the line.
"I do think there is more flexibility for broadcasters to show lots of different sport at the same time, because consumers are changing their habits of how they watch sport."
Download the brand new OffTheBall App in the Play Store & App Store right now! We've got you covered!
Subscribe to OffTheBall's YouTube channel for more videos, like us on Facebook or follow us on Twitter for the latest sporting news and content.