This week Love/Hate star Peter Coonan has put a heavyweight in the history of television, The Sopranos, into the OTB Culture Hall of Fame on Wednesday's OTB AM. 
Widely regarded as the greatest TV show of all-time, Coonan selected the masterful performance of the late James Gandolfini as mob boss in crisis Tony Soprano as the main reason to rewatch all six series.
"This is my third viewing," he told OTB AM during the OTB Culture Hall of Fame in association with NOW TV. "The first viewing was a teenager on TG4 with my brother and pals at home right through to when it finished airing in 2007.
"It's completely affected me in different ways each time that I've watched it, I watched it again about five years ago on my own when I was on a hiatus from work and then this time around with my partner Kim. I said to her, 'are you ready for this?', because if someone joins you in watching something that means so much to you then you need their undivided attention. There's no phones, you turn into a slight fascist in this scenario!
"But with The Sopranos I knew she would get into it quickly because there's so much there for everybody. Different things affect me in different ways but this time around as a father and as a close to married man it feels differently. You start to see Tony Soprano in a new light and the examination of a man and the access to the humanity of a gangster that is so skillfully done."
As an actor himself, Peter Coonan couldn't but admire the spectacular role played by James Gandolfini. Although he may not have been the natural choice as a leading man, Coonan explained why Gandolfini was perfect as Tony Soprano.
"The genius of the show is that we get an insight into the psyche of a man who is essentially having a breakdown," he explained. "A man who is the head of a family, a mob, a company, and we see him struggling with being a father and a husband, struggling with an overpowering mother.
"I think that's the most interesting part of it because he's kind of weak to the words of his mother. Her words can just strip him down in an instant and then you see him take that frustration on some of the members of his crew.
"You're watching an actor who is just a complete master of his craft, it's so subtle and he's on edge all the way through. As an actor sometimes you can try and watch someone like Gandolfini and you're just completely in awe, it's almost to take his skill out from watching it because he's just so natural as that character.
"Those little nuances and the way he delivers his lines, you just couldn't imagine anyone else as Tony Soprano."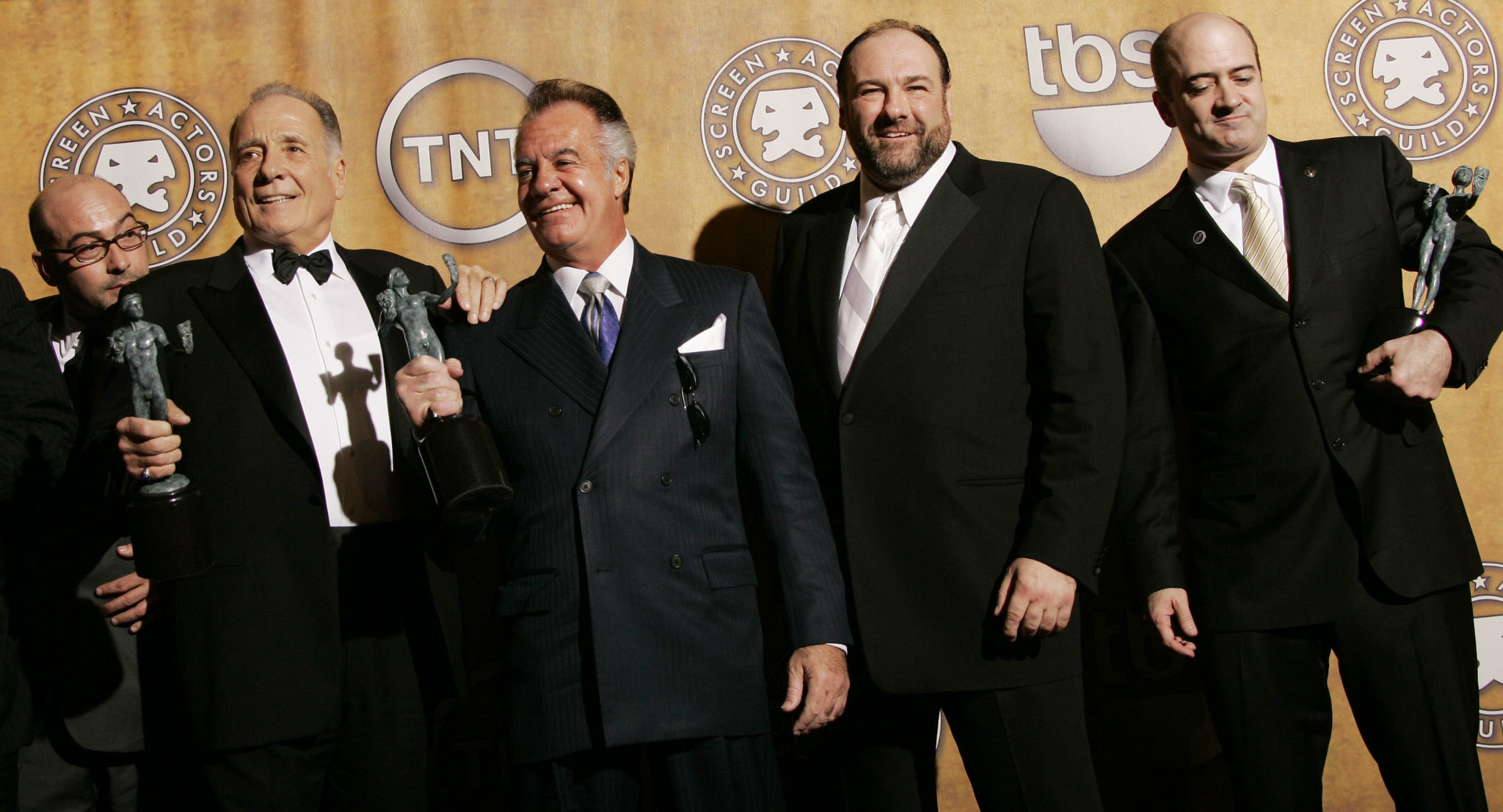 An avid fan of the series, the recent enforced spell indoors has given Coonan ample reason to watch The Sopranos once more and to marvel at Gandolfini's performance.
"I made the decision to rewatch it and I watched a lot of the behind the scenes and when James Gandolfini was cast, the expectation was that they'd go for someone Clooney-esque for the main role," he outlined, "but instead they went with someone a bit more human and relatable.
"It was more about finding an actor that would best fit the role rather than opting for a big name star who would sell the series. He was so grateful to get the role so was never going to rest on his laurels and the great writing in the script also pushed him."
Peter Coonan was speaking to Off The Ball as the latest guest on our OTB Culture Hall of Fame in association with NOW TV. You can watch back his appearance in full here. 
Catch up on previous episodes of The OTB Culture Hall of Fame:
Episode One - Andy Lee on the magic of Rocky III.
Episode Two - Dermot Kennedy on his obsession with Gladiator.
Episode Three - Stefanie Preissner on The US Office.
Episode Four - Kenny Cunningham on his love of classic British comedies.
Episode Five - Derry Girls star Louisa Harland on Italian mafia series Gomorrah.
Episode Six - Joe Cole on starring in gangster drama Gangs of London.
Episode Seven - Writer Paul Howard explains his love for Columbo. 
Episode Eight - Director of Normal People Lenny Abrahamson inducts Detectorists. 
Episode Nine - Singer-songwriter Erica Cody inducts Don't Touch My Hair. 
The OTB Culture Hall of Fame is brought to you by NOW TV, where you can stream classic Box Sets, the latest award-winning TV shows and unmissable movies with a new premier every day. Visit nowtv.com to check out the wide variety of great entertainment and movie options.
Download the brand new OffTheBall App in the Play Store & App Store right now! We've got you covered!
Subscribe to OffTheBall's YouTube channel for more videos, like us on Facebook or follow us on Twitter for the latest sporting news and content.