Boxer Eric Donovan joined Wednesday's OTB AM to explain why he was inducting The Wire into the OTB Culture Hall of Fame. 
"It shows the different dynamics of how a city works, from the hierarchy of the police department right down to the streets and the problems which the schools are facing with children from disadvantaged areas."
Such was Eric Donovan's assessment of The Wire when he joined OTB AM during the OTB Culture Hall of Fame in association with NOW TV.
"It reflects real life," he continued, "when you see the inequality between the lower-class disadvantaged areas and what was really fascinating is that boxing thrives in these areas.
"Many people call boxing a working class sport but I think it's more of a disadvantaged sport and it's portrayed that way in The Wire with one of the former gangsters, Cutty Wise."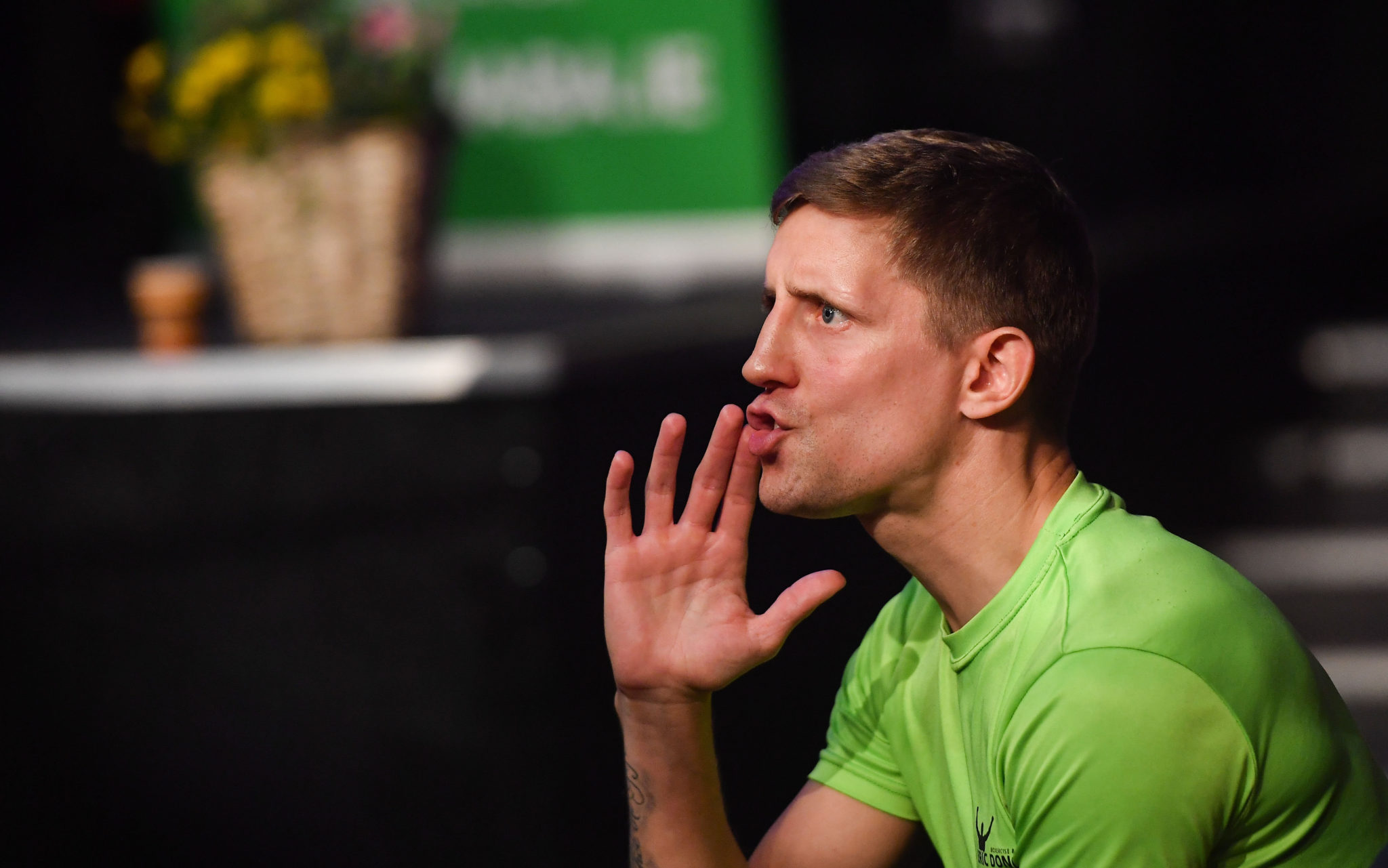 The Athy fighter, who is 12 wins from 12 as a professional was also very impressed by Irish actor Aidan Gillen and the role he played throughout the series.
"Aidan Gillen is incredible as Tommy Carcetti, he's an unbelievable actor," stressed Donovan. "Like a lot of people I became aware of him when I watched Love/Hate, but here he portrays a character who has really good intentions in trying to become mayor, he wants to give the police what they need and wanted to build a connection with the people.
"But once he gets in, the system sucks him in and he wants more and he compromises his principles because then he wants to be governor. It's not too dissimilar to what goes on in democracies and because they can't get the resources to find the drug lords on the streets, McNulty has to go and make up a serial killer, which is incredible storytelling."
Ger pointed out that the fifth season was ahead of its time in portraying fake news in the newspaper plot and Donovan felt the final season was a bit "bizarre".
"Even Bunk was saying to McNulty that he didn't want to be associated with his scheme," he remarked, "and that they were becoming as bad as the guys they were trying to catch. What was brilliant was to see McNulty going further than he had intended to go, then he gets a bit of confidence.
"He invents this phantom serial killer and the police department start to believe him and then they start throwing whatever resources needed and then once they solve the crime, you can see that McNulty gets stuck and doesn't really know what to do and he was hoping it would just popping up and would just fizzle out.
"McNulty then is coming under pressure and he gives one of the best lines in all of The Wire when he says, 'what do you want me to do? Make shit up!?'. It was brilliant, I had to pause it because I was laughing so much.
"The show is almost twenty years old but so much of it still feels true today. It shows the lack of regard for young black men's lives, America is in that position right now and it's really really sad to see.
"There's good-hearted people in the police system who are trying to do good and in The Wire you see the sergeant trying to adopt the young kid who is going back into the foster group home and Bunny takes it upon himself to Namond (Brice)."
Eric Donovan was speaking to Off The Ball as the latest guest on our OTB Culture Hall of Fame in association with NOW TV. You can watch back his appearance in full here. 
Catch up on previous episodes of The OTB Culture Hall of Fame:
Episode One - Andy Lee on the magic of Rocky III.
Episode Two - Dermot Kennedy on his obsession with Gladiator.
Episode Three - Stefanie Preissner on The US Office.
Episode Four - Kenny Cunningham on his love of classic British comedies.
Episode Five - Derry Girls star Louisa Harland on Italian mafia series Gomorrah.
Episode Six - Joe Cole on starring in gangster drama Gangs of London.
Episode Seven - Writer Paul Howard explains his love for Columbo. 
Episode Eight - Director of Normal People Lenny Abrahamson inducts Detectorists. 
Episode Nine - Singer-songwriter Erica Cody inducts Don't Touch My Hair. 
Episode Ten - Actor Peter Coonan inducts The Sopranos.
The OTB Culture Hall of Fame is brought to you by NOW TV, where you can stream classic Box Sets, the latest award-winning TV shows and unmissable movies with a new premier every day. Visit nowtv.com to check out the wide variety of great entertainment and movie options.
Download the brand new OffTheBall App in the Play Store & App Store right now! We've got you covered!
Subscribe to OffTheBall's YouTube channel for more videos, like us on Facebook or follow us on Twitter for the latest sporting news and content.