Stable staff award winner and Johnny Murtagh head girl, Valerie Keatley, spoke about what makes Johnny Murtagh so successful in horse racing and why horses are a 'drug' for her.
Keatley was honoured for her work by winning the Leadership Stable Award and the Irish Racing Excellence Award at the Godolphin Stud and Stable Staff Awards.
Speaking on Off The Ball's Friday Night Racing, Keatley said the positivity that the former Gold Cup-winning jockey perpetuates is the key to his upward curve in success as a trainer.
"We have a really, really good team. Everyone pulls together, and that all comes down from Johnny and Orlaith [Murtagh]. They're very positive about what they do."
Keatley added that Murtagh has the blinkers on when it comes to horses in his stable, although it only makes the horses better.
"Every horse is good to Johnny; whether they are good or not, they're good to Johnny. He means to get that out of them all. I think that is driven across to all his staff. The positivity in the place, it really shows.
"He can't see himself do wrong; he's always right. Everything runs smoothly; everything goes well. He sees every horse as good, and they are, 99% of them are good, and he gets that out of them."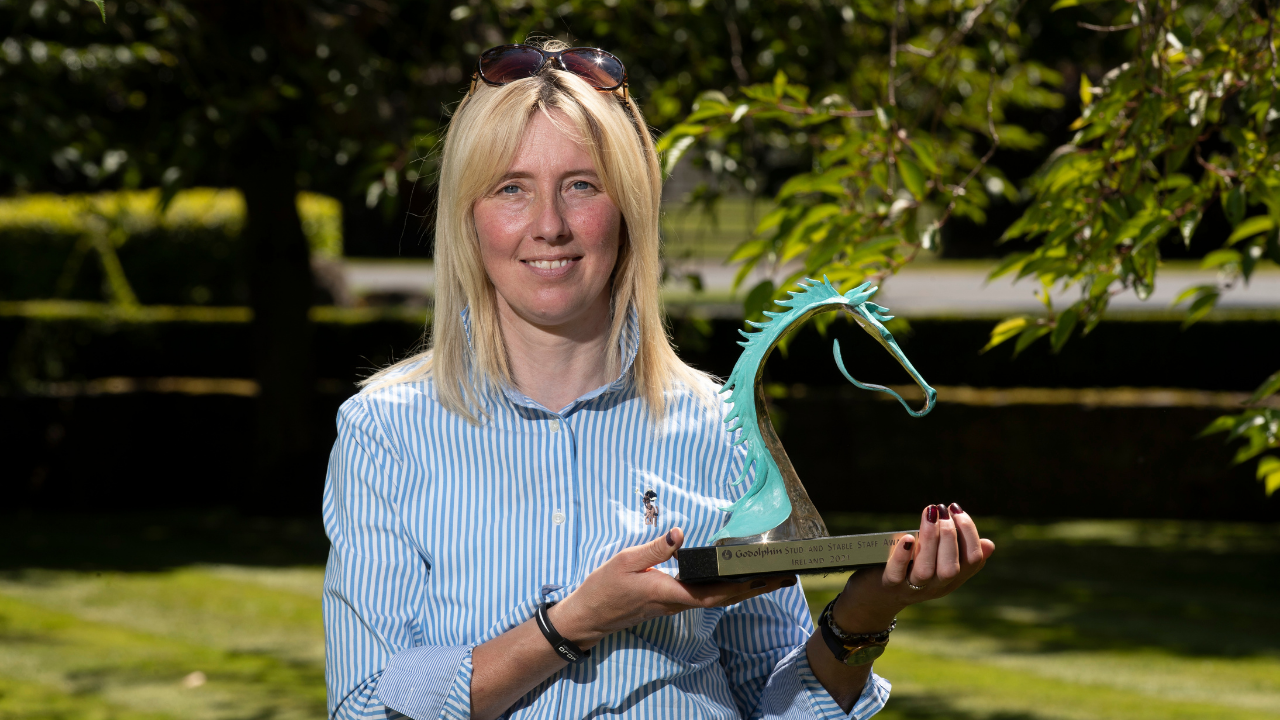 Keatley was visibly moved by her Irish Racing Excellence award, which commended her for her tireless dedication to the care and welfare of horses at Murtagh's stable. She said her love for the animal started at a young age despite her mother's disdain for the animal.
Keatley left school at quite young as she preferred studs over studying and says her love for horses is one of passion rather than the prizes associated.
"I left school at 15, got a job straight away in a racing yard and then in a stud. I learned how to do farriers, legs, vets, and I see all of that.
"I love horses; they're like a drug, they're brilliant animals. If you're around them enough, you get to know them all; they've all different characters. They're beautiful animals.
"I'm not worried about the money; it's the horse for me."
Download the brand new OffTheBall App in the Play Store & App Store right now! We've got you covered!
Subscribe to OffTheBall's YouTube channel for more videos, like us on Facebook or follow us on Twitter for the latest sporting news and content.