Shedding the weight of expectation and fulfilling it after riding out your claim is something you just have to step up and do, according to jockey Dylan Browne McMonagle.
McMonagle has enjoyed a good amount of success in recent weeks, and will officially be crowned champion apprentice jockey at Naas racecourse on Sunday.
The apprentice has only four winners left as an apprentice, meaning that after he rides another four winners, he will no longer be a claiming jockey.
A claim in racing amounts to an advantage given to an inexperienced jockey that allows them to take a certain weight off of their horse, usually in the range of 10lb to 3lb.
In order to lose one's claim, a jockey needs to ride enough, and win enough, races to be considered experienced enough to compete with the older, professional riders.
Speaking on Friday Night Racing, McMonagle discussed what it will be like to ride out his claim and the step up he will need to take afterwards.
"It is not really a celebration at all," McMonagle said. "When the time comes you just kind of have to turn into a man, from a boy.
"That is just the way it is. Everyone aims to lose a claim and I hope to. It is the most important part then from when you lose your claim to step up into the next grade.
"You have to just show that you are capable of riding against the professionals."
For McMonagle, once he is no longer an apprentice, it will be a case of starting at the bottom again and working his way up the ranks.
"You start off at the bottom of the barrel again," McMonagle said. "Not really at the bottom, but you are at the bottom of the list and you just have to work your way up and show that you are capable of riding against the best.
"It is obviously going to be very tough. You just have to keep getting the support, which I am very grateful that I have gotten loads of.
"If the support keeps coming and you stay on the horses, there is no reason that you shouldn't; you just have to work hard, keep the head down and keep getting better."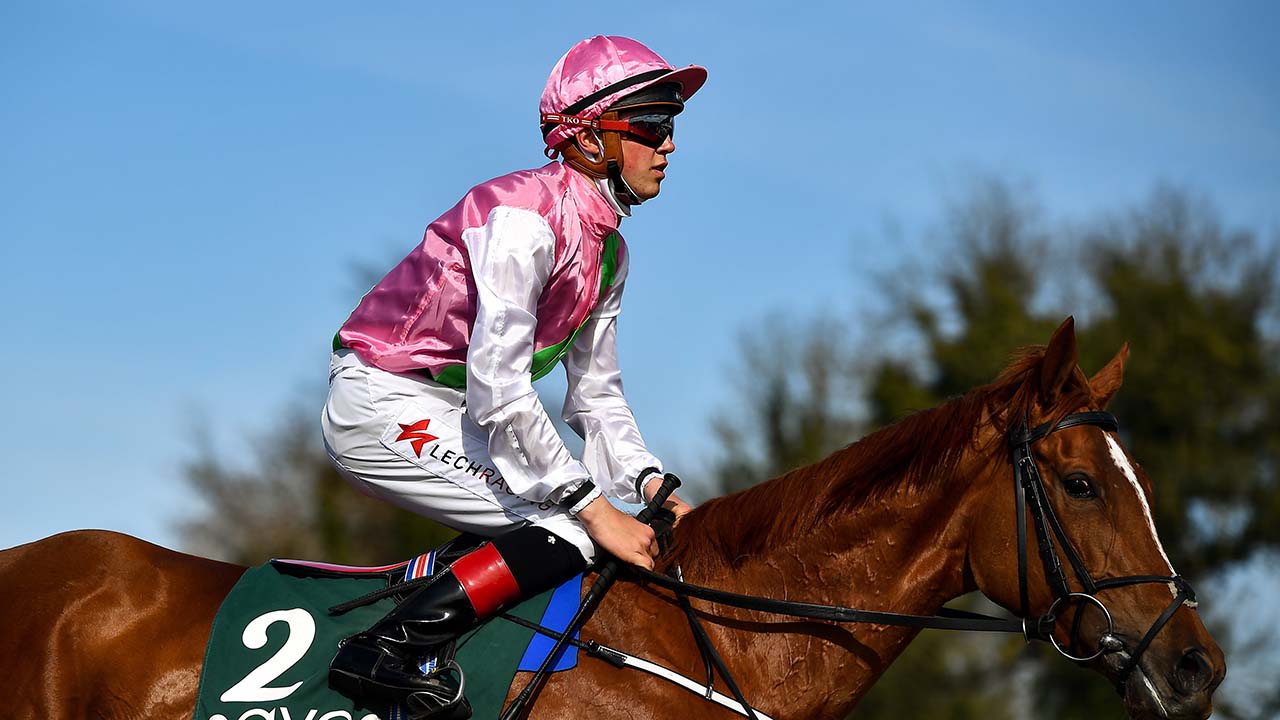 While not every race allows for handicaps and claims, McMonagle has ben fortunate enough to have been put up for enough races that he is confident that riding out the claim will not have an effect on the number of winners he has.
"Joseph [Patrick O'Brien] seems to put us up in plenty stakes races and classes, so it is a massive help as well," McMonagle said. "It is a different level when you step into those classes.
"Stakes races, group races, whatever else, it is definitely a massive advantage having a claim. When it is gone, you just have to step up a level."
Download the brand new OffTheBall App in the Play Store & App Store right now! We've got you covered!
Subscribe to OffTheBall's YouTube channel for more videos, like us on Facebook or follow us on Twitter for the latest sporting news and content.