Ronan O'Gara joined Off The Ball for Monday Night Rugby where he spoke about some of the recent failures of execution by Ireland and Leinster sides.
Leinster came unstuck against Saracens pressure again leading many to point to similarities with Ireland losing to England.
"It's a long time ago that Ireland won big games," said the former Munster out-half.
"It was November 2018 that Ireland clinically outperformed New Zealand, that's two years ago.
"That was the peak but the graph has been downward since then, but in sporting parlance, that's a long time ago."
Ireland and Leinster Errors
Low error count was a hallmark of that team, something that has been notably absent since for teams in both blue and green from this Island.
O'Gara believes the opposition is one of the main reasons for the errors, especially last week.
"That's what pressure does to you," said the ex-Ireland playmaker. "Saracens put you in a place where your brain can't cope."
"Saracens on the pitch are serious competitors, watching the game they squeezed Leinster. Leo said they got spooked, before they got spooked they were absolutely rattled.
"That's what happens in a big game, it's a game of cat and mouse at times. In this instance, the game of cat and mouse didn't last very long because it was Saracens, Saracens, Saracens.
"Usually it's one score, then the other team replies but it was just a flurry of punches thrown by Saracens that Leinster couldn't get out of."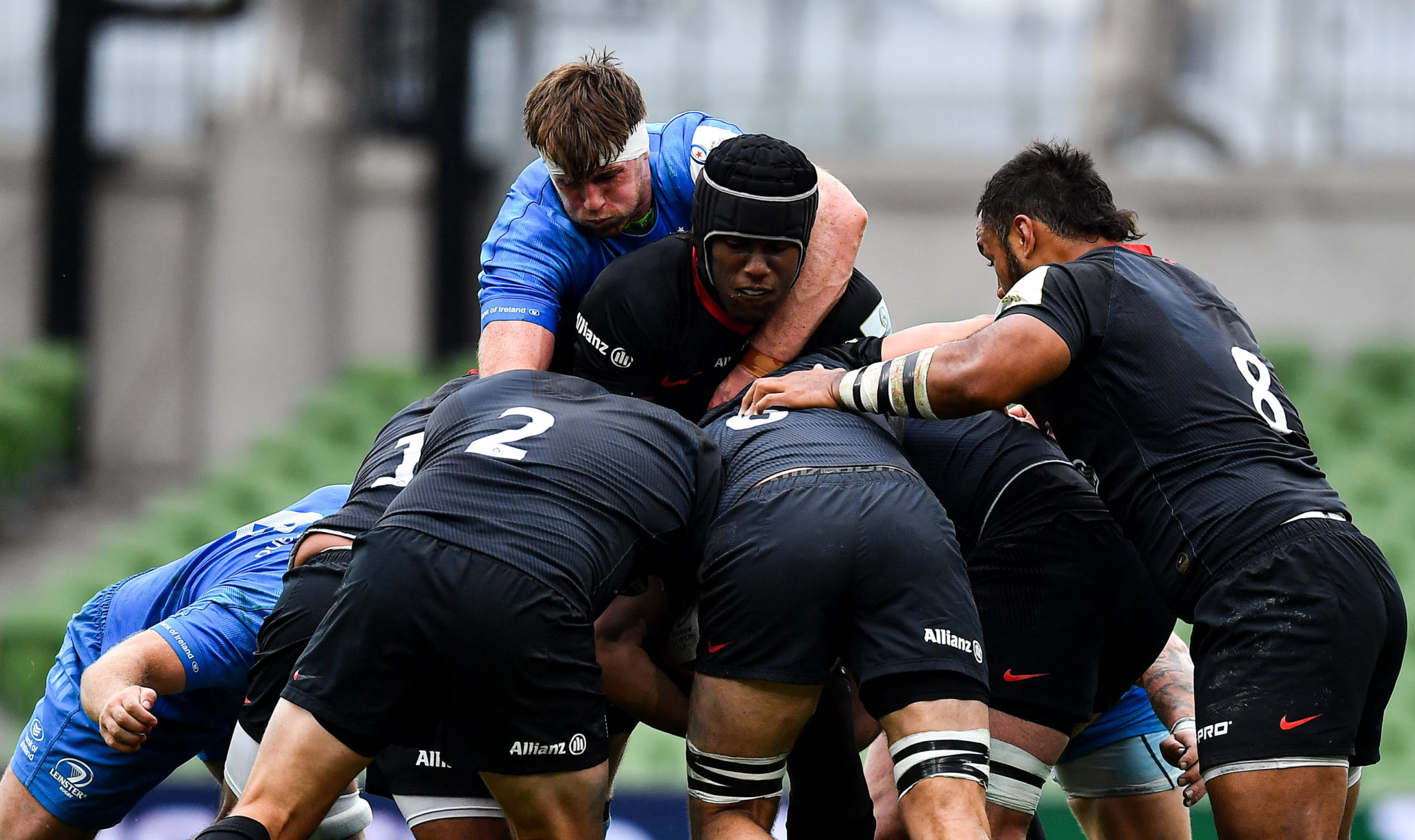 When the players get back into the green jersey, O'Gara believes they won't be intimidated, despite recent losses.
"Going to Twickenham will excite every Irish rugby player. The supporters may dread that occasion, but if you are a player in a green jersey there is no bigger test, there's no better stadium to test yourself in."
ROG was on Monday Night Rugby where he spoke about Ireland, Leinster, Racing 92 and how 2018 was an "eternity" ago@vodafoneireland | #TeamOfUs

PODCAST: https://t.co/mfLvPkVRtZ

— Off The Ball (@offtheball) September 28, 2020
The La Rochelle coach has no concerns about any scar tissue for the players at England Rugby headquarters.
"I don't think they will, rugby players are very good at wiping the slate and focusing on the seven-day process in terms of what is ahead of them.
"You can't [as a rugby player] be dwelling on the past. 2018 against the All Blacks is an eternity ago, it's a lifetime ago.
"You have to stay in the now, but you've got an opportunity for a lot of guys, because I think as we've seen there are lots of places up for grabs on the Irish team.
"It makes for a lot to play for players, with the negativity around the game at the minute."
Team of Us. Everyone In.
Vodafone. The main sponsor of the Irish Rugby Team.