Matt Williams believe that Ireland's rugby administrators have to favour indigenous Irish coaches when the time comes to replace Andy Farrell.
Williams believes that the Irish national team are in a 'very poor' state at the moment and worries about the future of the coaching setup if they undergo a poor spring.
Ireland & Andy Farrell
"I have great fears for the coaching ticket of the national side, great fears," Williams told OTB AM.
"The next few months are absolutely crucial for Ireland and the current Irish coaches; if the team doesn't perform in the next Six Nations then the leaders at the IRFU [...] have got a massive decision on their hands.
"The performance of the national team, despite what those inside the group are saying, has been very poor."
Leo Cullen v Andy Farrell?
Currently, Williams would not recommend that Leo Cullen leave Leinster for the national side, for the sanity and clarity of all parties.
"Coaching at provincial level and at national level is totally different - for Leinster's sake, I would not want Leo to go in there now; I think it is a particularly hard time for the national team.
"He is our next national coach, without doubt; he sits in the background as Leinster coach, so quiet and never says a word. He lets everyone else have the limelight and cruises under the radar, which is exactly what he did as a player."
Experience
So where would Cullen have the advantage over the incumbent coaching ticket?
"The difference is that Leo now has 5-6 years experience as a head coach, and Andy Farrell has got ten months.
"This is not against Andy - you have got to have skin in the game, you have got to have the yards and have made your mistakes as a coach.
"When you're learning at national level - wow, that is so hard."
'Cultural cringe'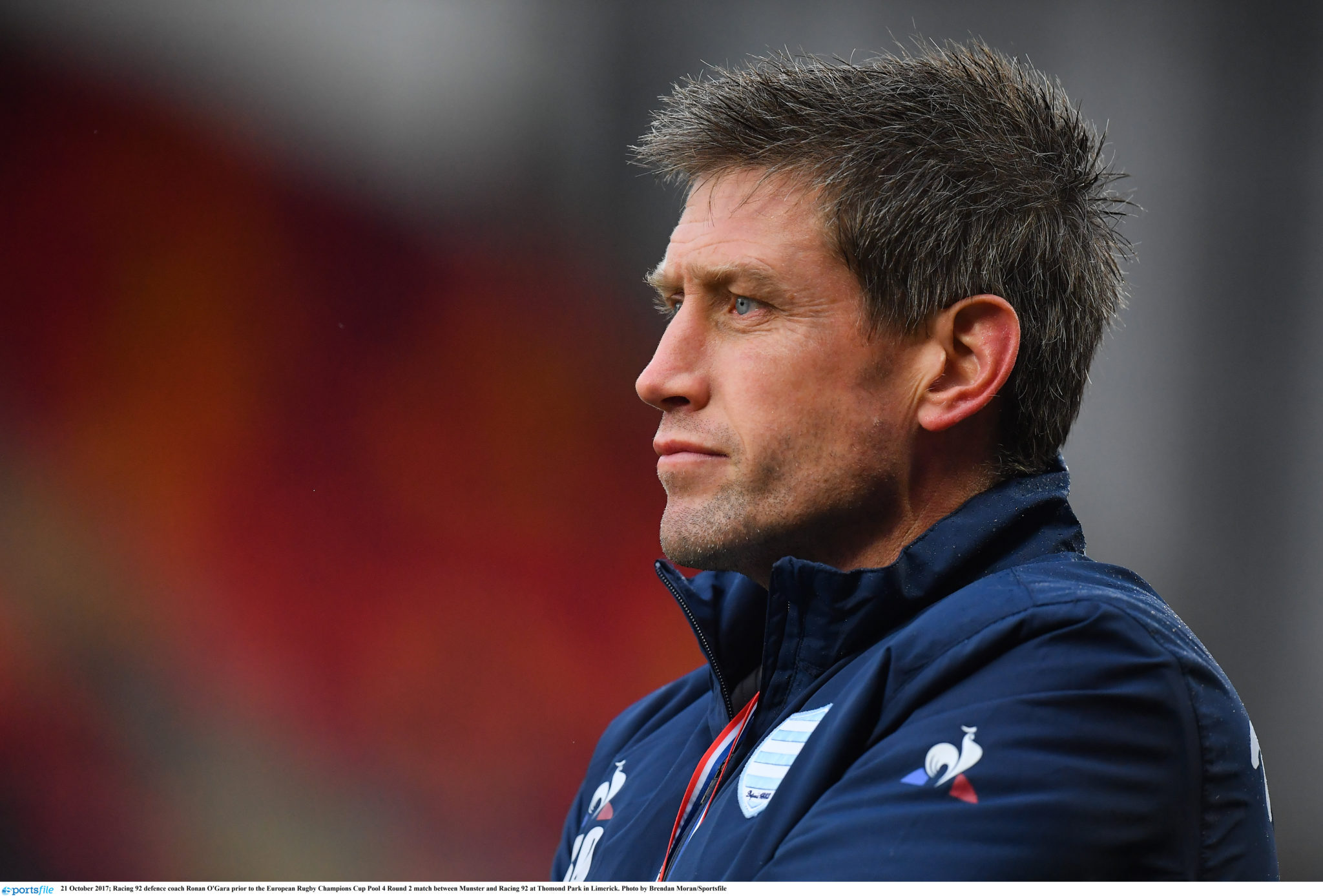 Williams believes that the national side administrators have to rid themselves of the 'cultural cringe' towards Irish coaches.
"Why would we then [see] one of our most successful, home-grown Irish coaches and then not give him the top job?
"I think we have got to stop this 'cultural cringe' with our coaches; you've got Ronan O'Gara doing an unbelievably good job with La Rochelle; Jeremy Davidson is down at Brive, fighting for his life and doing a great job; Mark McCall over at Saracens and we have got Leo Cullen.
"These are all guys that have worn the green jersey, are local boys, and are all fantastically-experienced coaches. We have got to start appointing indigenous guys to these roles."
Indigenous
Williams recognises that his own experience with Leinster almost negates his point, but he feels that having someone from the outside discuss the issue will keep it prominent.
"Even though I have got an Irish passport, I'm overseas - I have got no problem with bringing in overseas guys to give some technical input and support - Ireland have done that brilliantly for years.
"But it is time to come back to having indigenous coaches after this regime - whenever that is. The indigenous coaches have earned the right to be national coaches, and we have to start thinking like that, and not looking the other way.
"I do think, even though I don't have an Irish accent so I'm speaking against myself, that it is important to have Irishness in the coaching team."
Download the brand new OffTheBall App in the Play Store & App Store right now! We've got you covered!
Subscribe to OffTheBall's YouTube channel for more videos, like us on Facebook or follow us on Twitter for the latest sporting news and content.