Brian O'Driscoll joined Monday Night Rugby to discuss Ireland's defeat to Wales - and what the performance of Billy Burns means for the number ten jersey.
O'Driscoll is strident in his belief that Andy Farrell needs to stop experimenting with the position and choose who he wants to be in situ for the 2023 World Cup.
Brian O'Driscoll on 10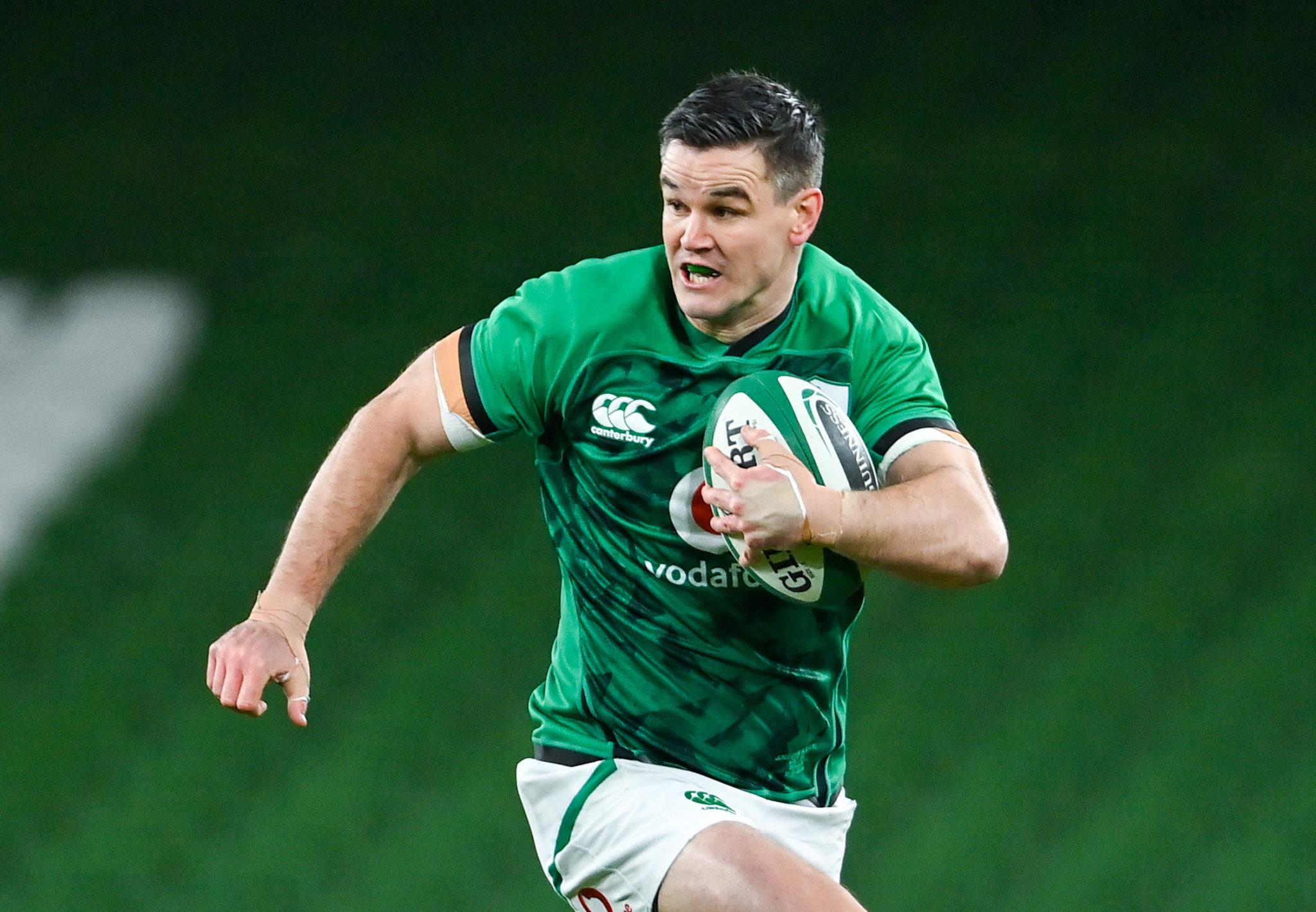 O'Driscoll believes that while Billy Burns will be 'filthy' with himself after missing a crucial kick to touch, it is by-the-by.
"I looked at his overall game, and I guess it is a bit inconclusive," O'Driscoll said of Burns' claim to Johnny Sexton's jersey.
"There is a couple of factors here: now the necessity of having to view Rugby World Cup 2023. What we have to understand is, first of all, whether Johnny Sexton is going to be outhalf at World Cup 2023. That is a decision that Andy Farrell has to decide himself.
"If he is, then Johnny is going to continue in the vein he is at the moment. If he is not, then he is going to have to start some other tens."
With many in that particular cohort - from Joey Carbery to Harry Byrne and all in-between, O'Driscoll feels this is not an especially rich seam.
"I wouldn't say that comparative to what we've had in previous years we have an embarrassment of riches in the ten jersey, so we're going to have to decide that the likes of Billy Burns, Ross Byrne or [Jack] Carty need to start games if they are going to be wearing the jersey in France.
"Giving little cameos going forward, ten or fifteen minutes, you might see someone who has cumulatively got 25 or 30 caps coming to that World Cup. But minutes-wise, it could be significantly less than you would expect for someone with that number of Test matches.
"That is not going to work for Ireland - they are going to have to nail their colours to a mast."
Billy Burns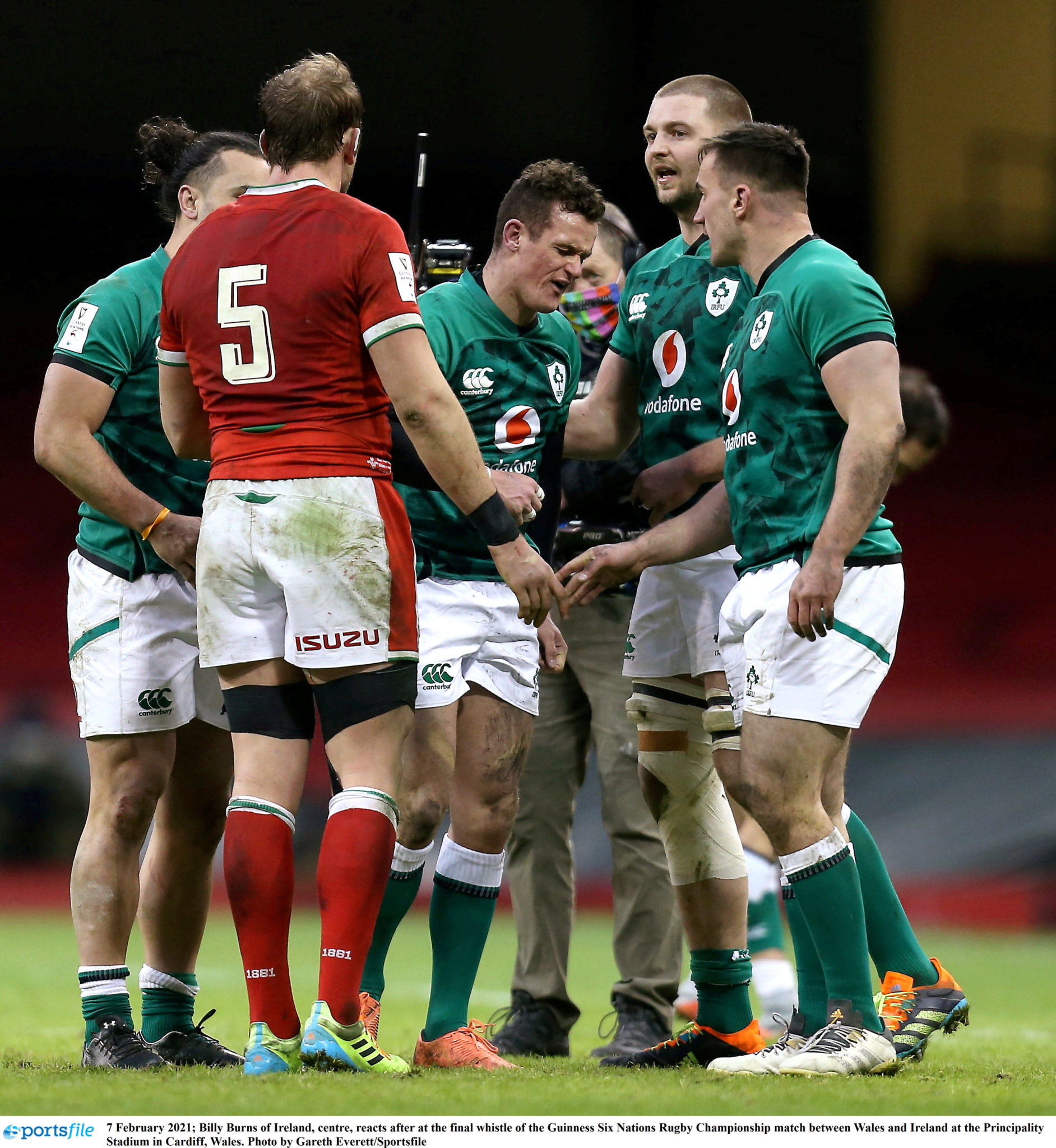 Coming on for a 'narky' Johnny Sexton, BOD ran the rule over Burns' particular performance in his 16 minutes on the pitch.
Of 23 moments, there were 11 positive, six neutral and six negative, according to O'Driscoll.
"The issue for me, if you have six negative in 13-14 minutes, you are coming in there not just to plug a hole but to make a difference and to chase the game.
"I don't think a coach can look at you and think there were significant issues that may have led to opportunities being lost.
"When I look at that - Test rugby is fast. His initial moment coming onto the field was a brilliant carry from a midfield scrum, that was one of Ireland's best moments.
"Then they created a four-on-three just five or six metres out from the line - his job as first receiver there is to leave his teammates with three-on-two.
"He sticks the first man. He wasn't helped by Garry Ringrose crabbing a little bit, but even still it was still available. He ran across the field a little bit, ate up space and the Welsh defence was able to press off and push out.
"There was another one where there was a penalty advantage and he took a bit of a freebie and kicked the ball away. It got deflected and it almost worked out, but it was a poor-quality kick.
"But the big ones for me were kicking the ball dead when it looked as if it could have been kept in hand. I know Johnny Sexton didn't have his best game but at key moments, with six or seven minutes on the clock, you have got to keep them squeezed with the momentum and keep the ball in hand where possible."
'Indelible mark'
"He threw a pass when Garry Ringrose made a brilliant break up the right; a great clear-out from Iain Henderson who had a great game, Tadhg Beirne linked back to Burns and he threw a pass behind James Lowe and in front of Robbie Henshaw.
"That is a brilliant try-scoring opportunity. You've got Jordan Larmour outside Robbie Henshaw, Keenan outside and CJ Stander out on the wing.
"That has to go to hand, and those sort of moments leave indelible marks on coaches. I think that is the reason that someone like Jack Carty isn't in the setup - because of what happened in Japan at the World Cup.
"Those moments - coaches don't forget them."
The future
O'Driscoll believes that Ireland will Ireland will have to look to someone other than Burns.
"I do think he is a nice player, but there is a big ceiling to where we need to get from a commanding number ten for the next World Cup. I'm just not entirely sure that Billy Burns is the guy.
"He has only got four caps, and I understand that international rugby is very different to European and club rugby. It just feels like there are other guys that are on the periphery who have a higher ceiling."
Download the brand new OffTheBall App in the Play Store & App Store right now! We've got you covered!
Subscribe to OffTheBall's YouTube channel for more videos, like us on Facebook or follow us on Twitter for the latest sporting news and content.